DIETERICH UNIT #30 VACANCY IMMEDIATE OPENING Maintenance/Custodian (Full Time/Day Shift/12 Month) Letter of application, resume and credentials should be submitted to: Dieterich Unit #30 Mr. Cary Jackson P.O. Box 187 Dieterich, Illinois 62424 217-925-5249
cjackson@dieterichschools.org
Application Deadline: Friday, March 31, 2023

A few recent photos of our preschool classes on St. Patrick's Day with their leprechaun traps and also flying kites today!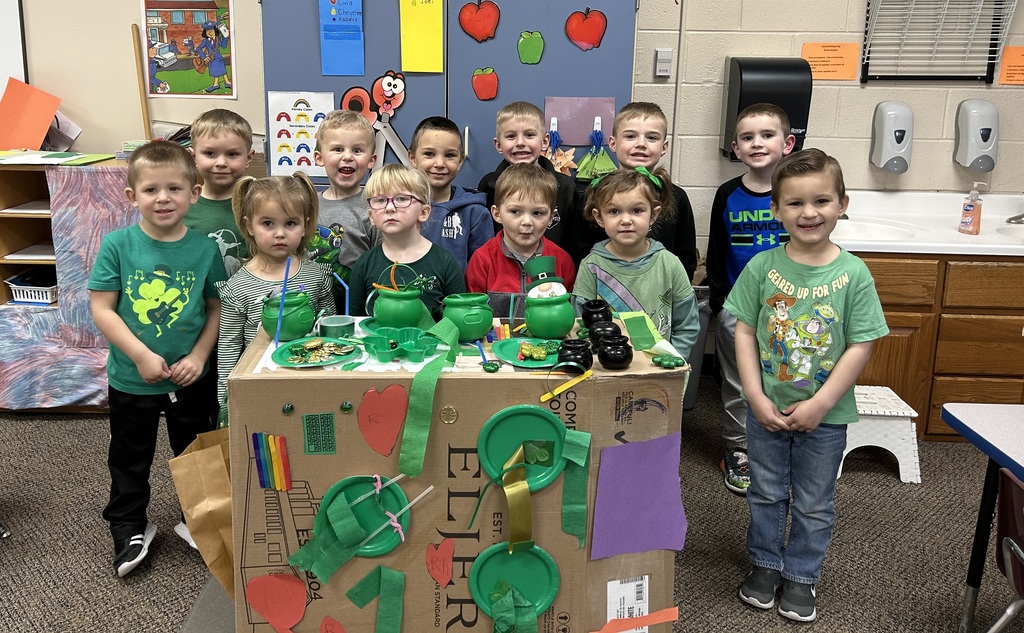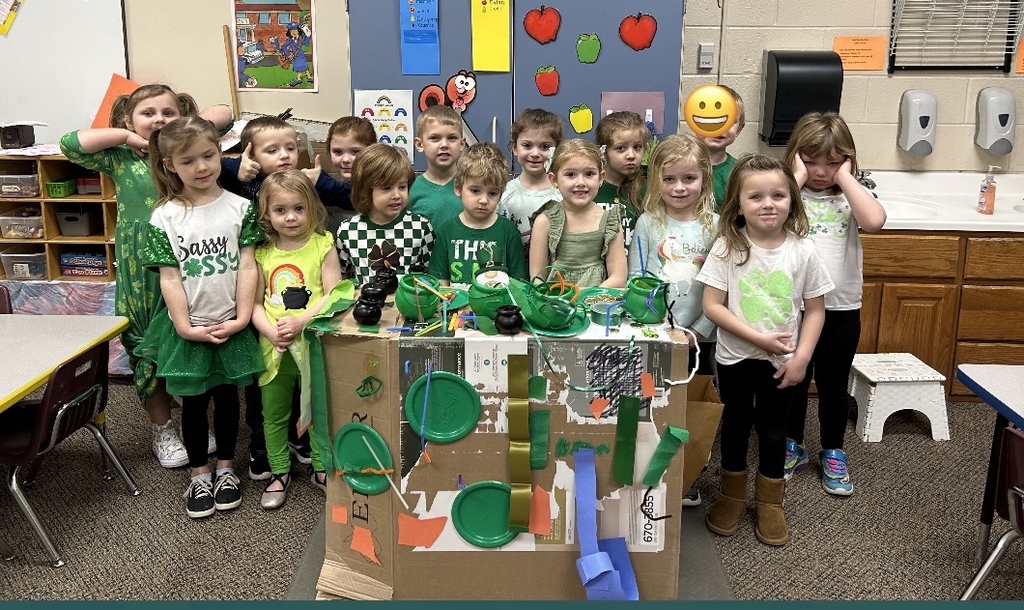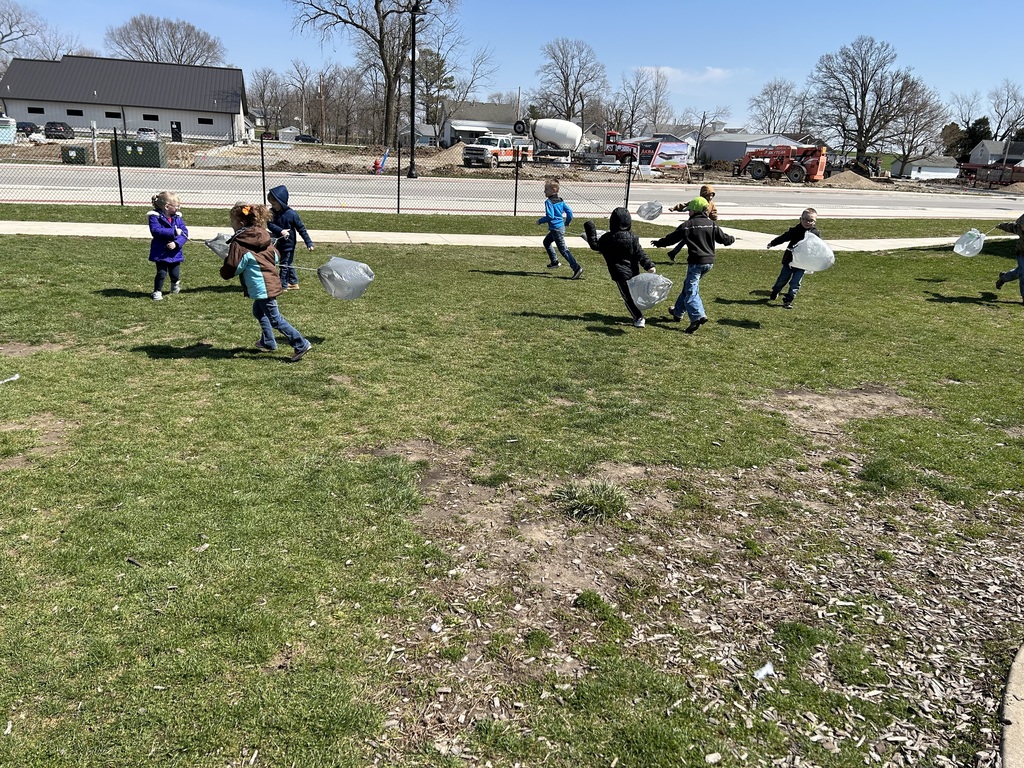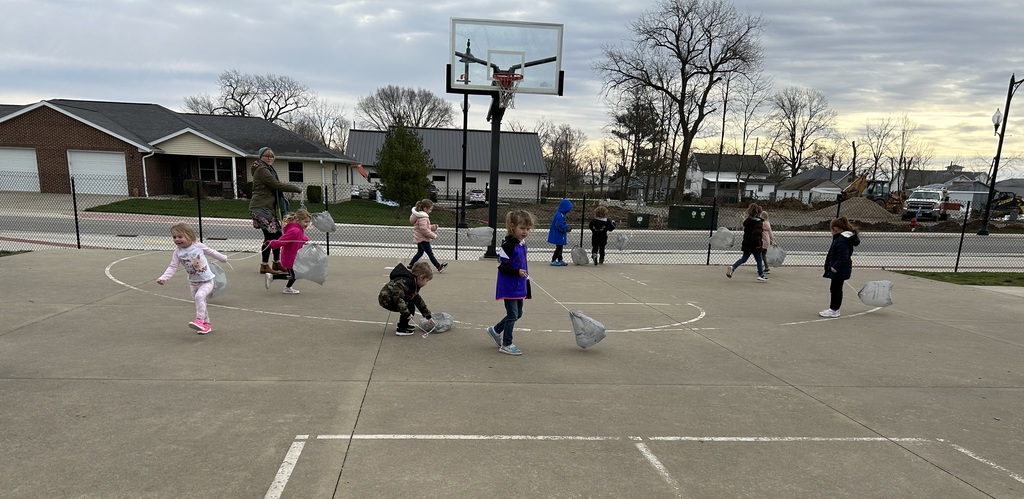 DIETERICH UNIT #30 VACANCY IMMEDIATE OPENING UNIT OFFICE ASSISTANT – 12 Month Position Assist Superintendent and Bookkeeper with: • Accounting • Payroll • Audits • State & Federal Reporting • Transportation • Scheduling • Purchasing • Accounts Payable • Human Resources • Other duties as assigned Letter of application, resume and credentials should be submitted to: Dieterich Unit #30 Mr. Cary Jackson P.O. Box 187 Dieterich, Illinois 62424 217-925-5249
cjackson@dieterichschools.org
Application Deadline: April 6, 2023

Congratulations to Scott Kocher, the Wabash Valley Region High School Principal of the Year. Thank you for all you do!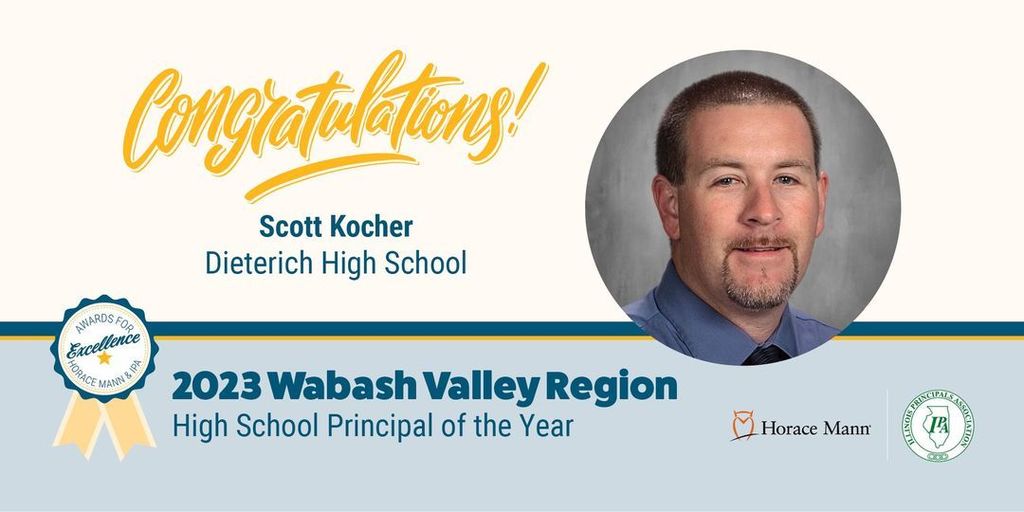 The following games are cancelled today: HS Baseball.......Monday 3/27/23.........Dieterich @ Mulberry Grove HS Softball.........Monday 3/27/23.........Dieterich @ Mulberry Grove
It's getting to be mowing season! This week the Small Engine and Automotive classes have been doing lawn mower maintenance. They have been changing oil and filters, sharpening blades, and changing spark plugs. Doing basic maintenance can help your engine last for a long time. Don't forget to do yours!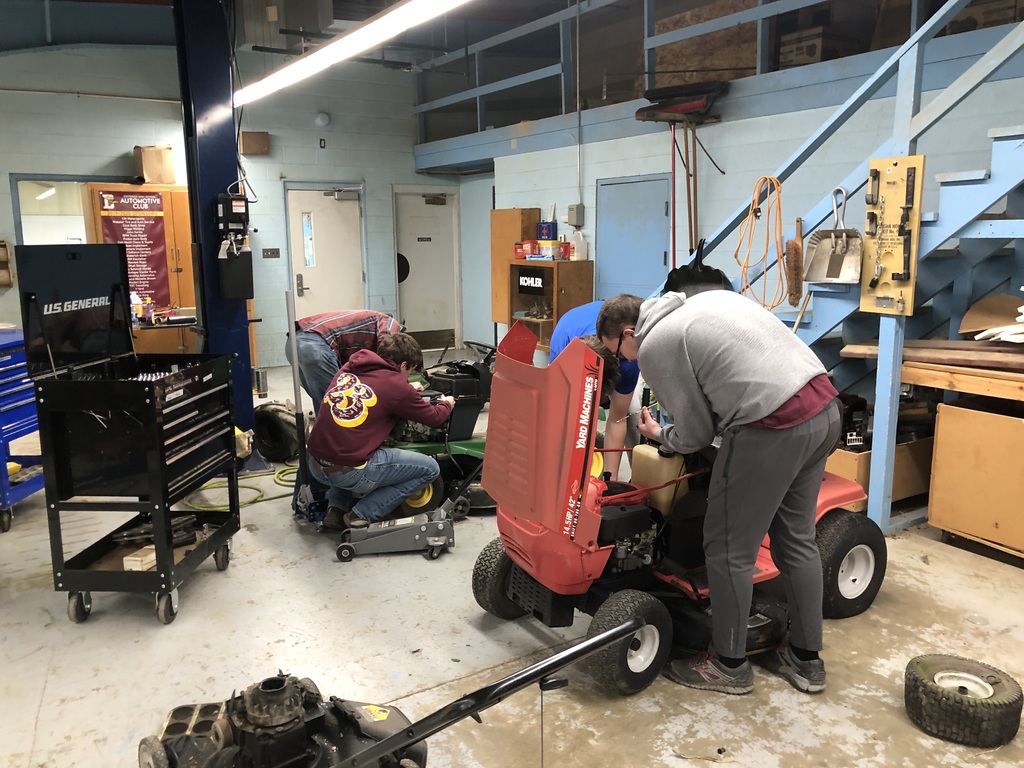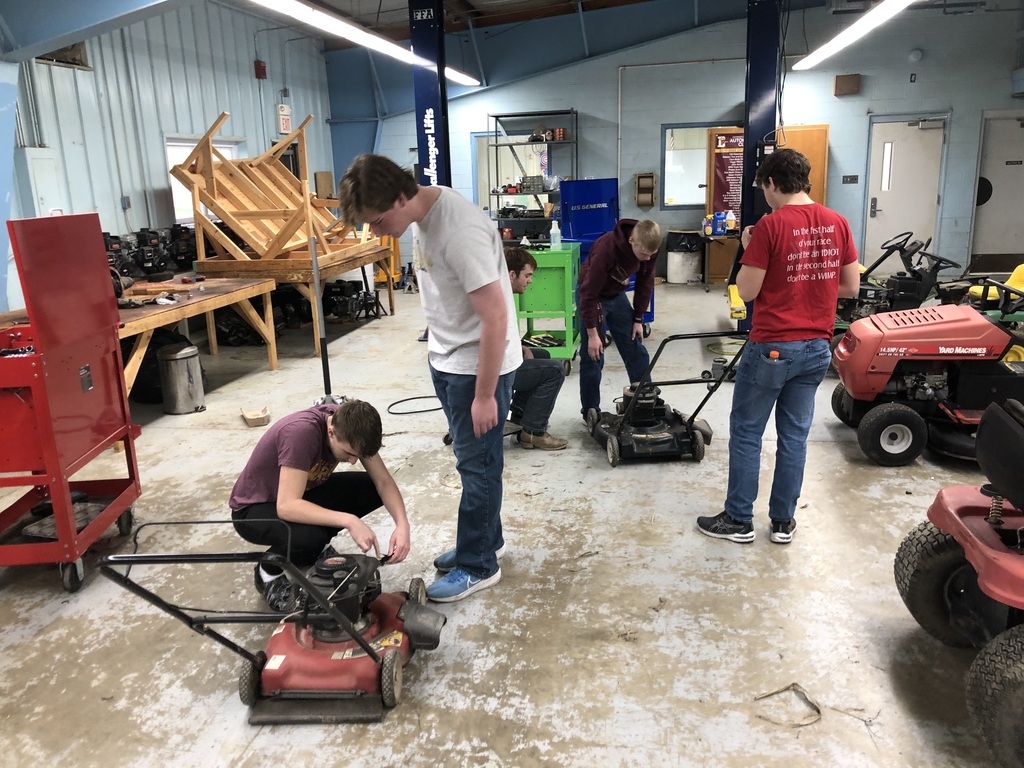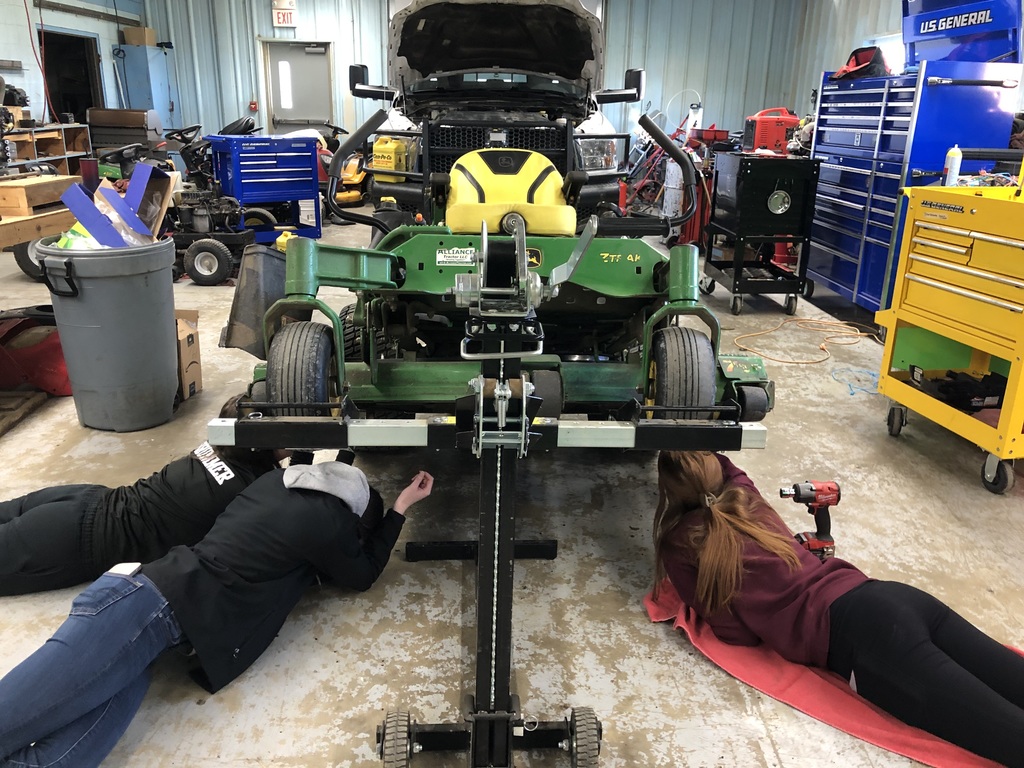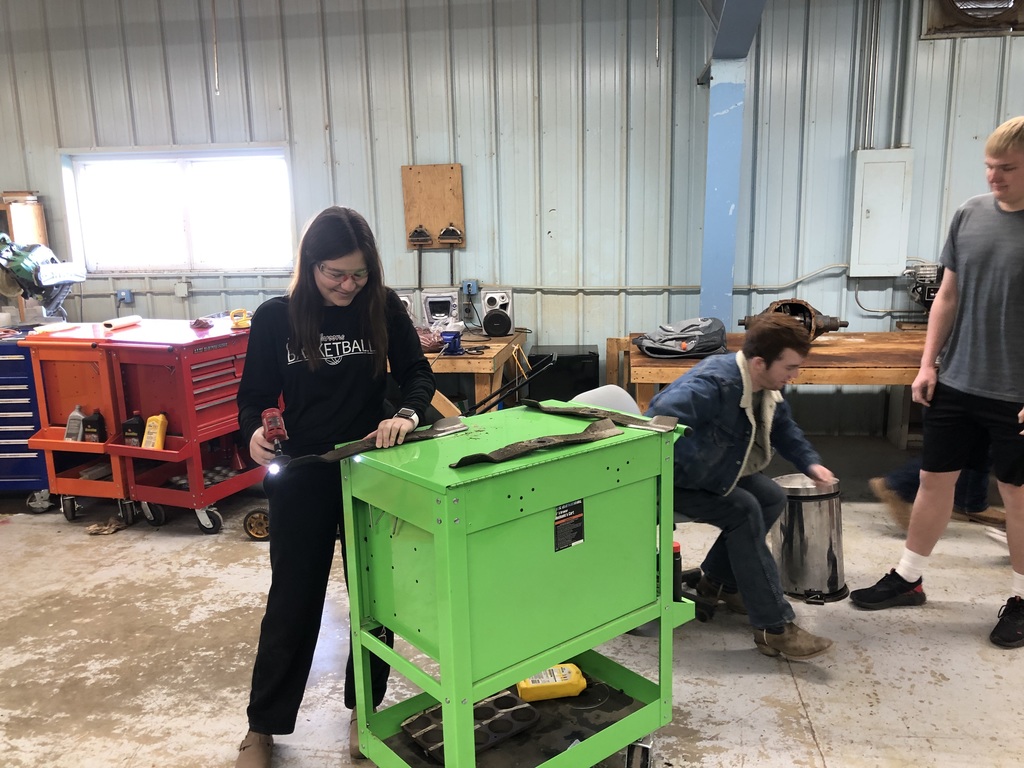 The following games are canceled today (Friday 3/24/23): HS Baseball.......Dieterich @ Beecher City HS Softball.........Dieterich @ Beecher City

Thank you to the veteran's of the 40 & 8 for visiting our first grade students for their annual Flags for First Graders Program!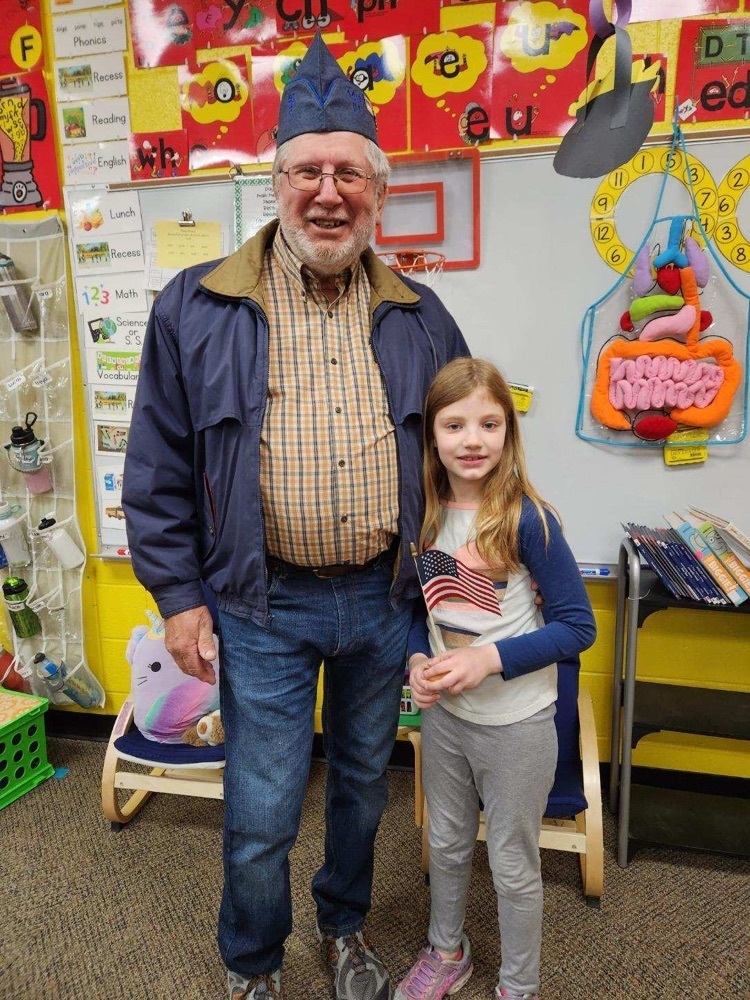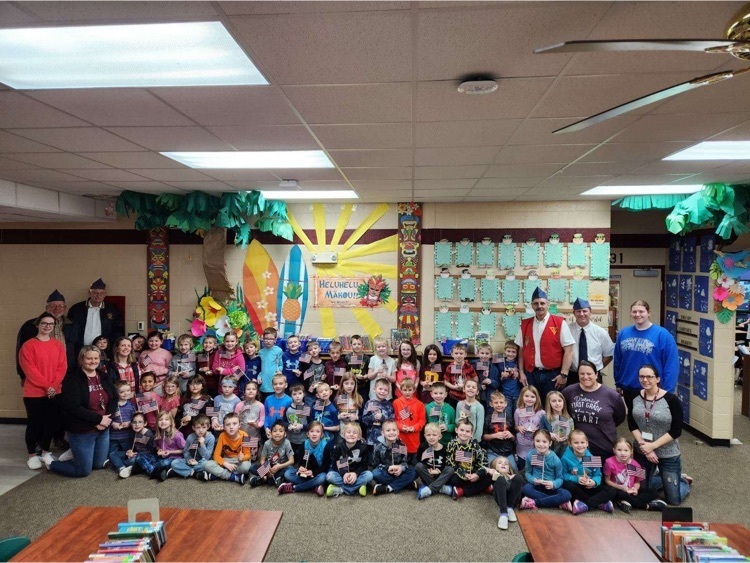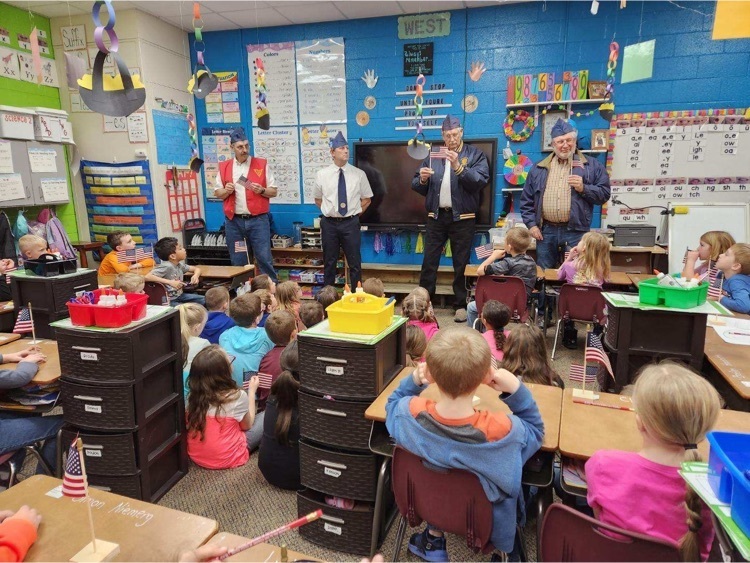 8th grade students had a great day in Springfield Wednesday. A visit to Lincoln's Tomb followed by the fantastic Abraham Lincoln Presidential Museum. Then Rep. Adam Niemerg showed us his office and a tour of the adjacent Capitol. A quick picture with Rep. Niemerg and Rep. Blaine Wilhour was followed by the group getting to view from the Gallery the House debate and vote on several bills. Rep. Niemerg recognized the group to the entire House Chamber. The day was capped off by seeing Santa Anna's leg & listening to a Vietnam vet share about his experiences at the Illinois State Military Museum. Thank you to all the volunteers, tour guides, bus driver, photographers, and our Representatives for making our day great!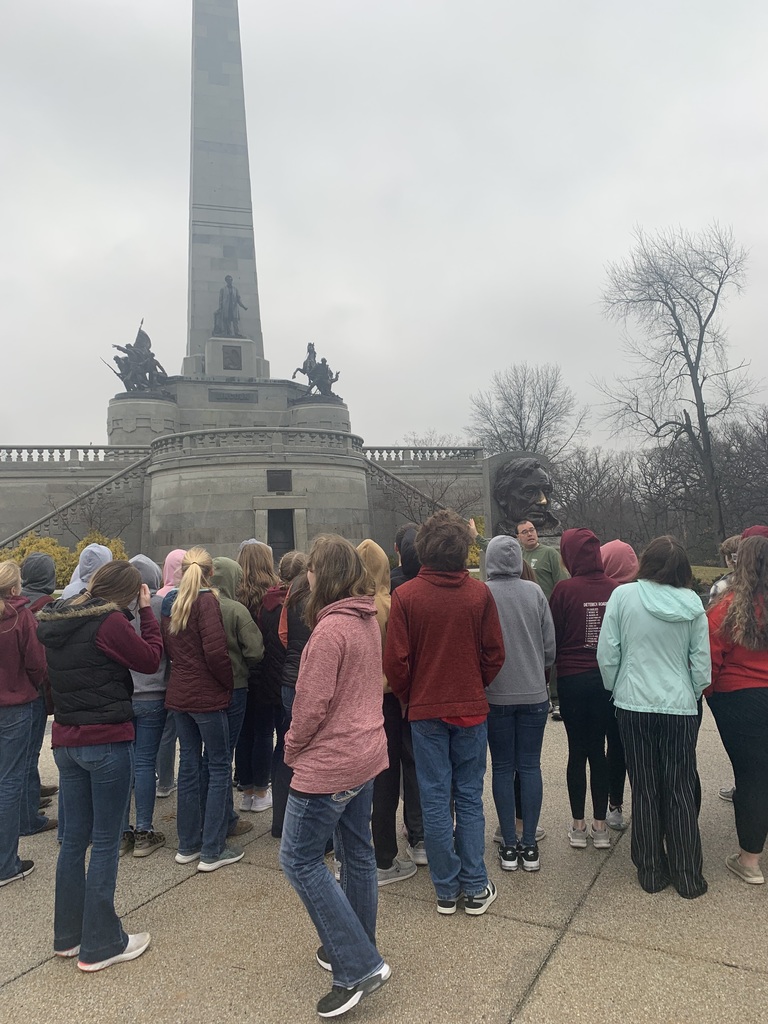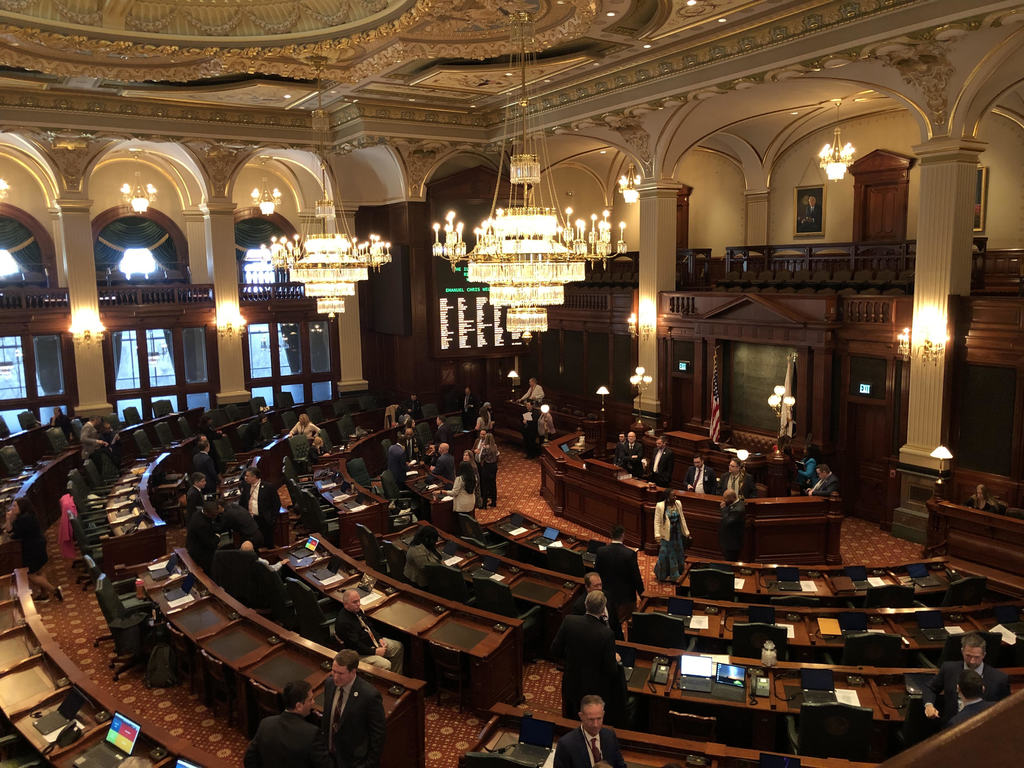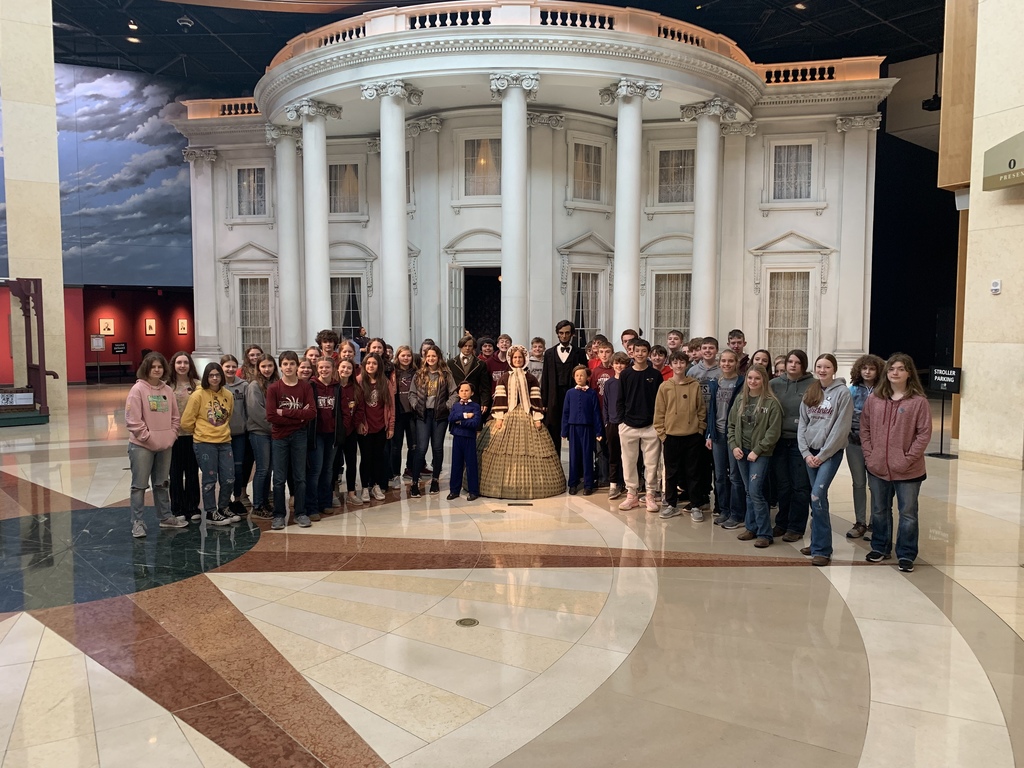 Due to the predicted rain and cold temperatures tonight's baseball and softball games have been canceled. (3/21/23)

DIETERICH UNIT #30 ANTICIPATED VACANCIES IMMEDIATE OPENING ELEMENTARY SECRETARY Letter of application, resume and references should be submitted by March 27, 2023 to: Dieterich Elementary School Mr. Josh Benefiel 205 S. Pine St. Dieterich, Illinois 62424 217-925-5248
jbenefiel@dieterichschools.org

Due to weather conditions the following game is cancelled for today: HS Softball Friday 3/17/23 Dieterich @ Teutopolis

Due to wet field conditions the HS Baseball and Softball games for tonight have been cancelled.

Baseball for 3/13 at Lawrenceville has been canceled and rescheduled for Wednesday, 3/15. Softball for 3/13 at Cumberland has been canceled.

Congratulations to Ryan Rich for placing 1st in Computer Science at the Sectional competition of the ACES Academic Challenge. Ryan now moves on to the State competition on April 17th!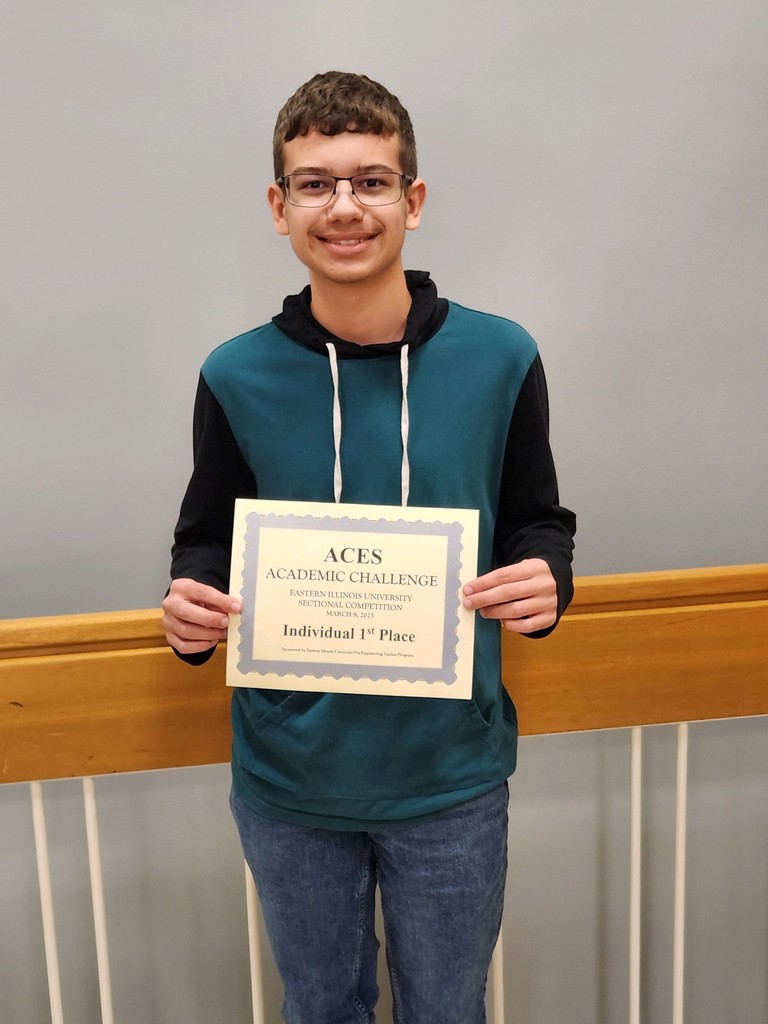 Best of luck to the Teutopolis Wooden Shoes at the IHSA Final Four Boy's Basketball Tournament today. Your Movin' Maroon neighbors and friends are pulling for you. Let's go Shoes!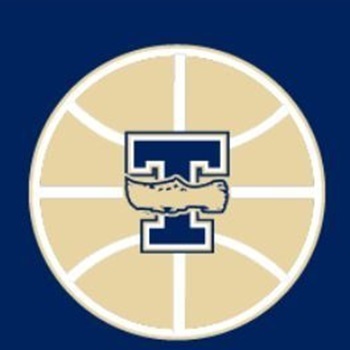 IMPORTANT REMINDERS: No School on Monday, March 6th (Casmir Pulaski Day) You can learn more about Pulaski Day in Illinois here:
https://en.wikipedia.org/wiki/Casimir_Pulaski_Day
Construction will begin on our building projects on Monday, March 6th. You will notice construction equipment onsite and limited access to the building, mainly in the gym lobby area, when students and staff return on Tuesday, March 7th. Please be cautious around the construction areas and DO NOT enter fenced/taped off areas. Thank you for your cooperation and patience as we improve our facilities!

Last night we had the pleasure of recognizing three of our outstanding students at Dieterich Unit #30 during the Illinois Principal's Association student recognition banquet in Newton. Congratulations to Callie Gephart, Kaynen Hall, and Allison Wright for all of your hard work and for being selected!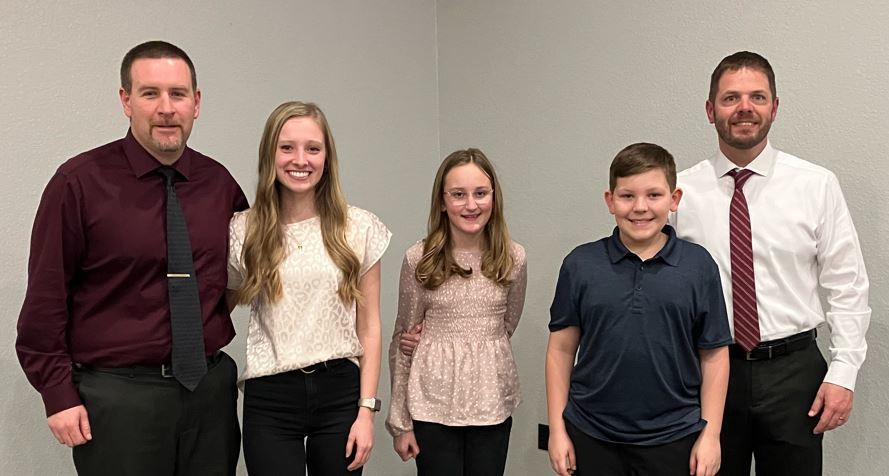 Pre-School Screening & Kindergarten Pre-Registration