Congratulations to the DJHS 7th Grade Basketball team for advancing to State! They play Saturday at 1:00p.m. at Macon Meridian High School. Let's pack the gym with Dieterich fans! If you would like a state fan shirt you may order following the link below. Orders must be placed before noon today to get them before the game. Good luck Roadrunners! State Bound shirt link:
https://www.ssgdesignco.com/dieterich-state-bound

The firetrucks will be escorting the junior high basketball bus around town. They will be arriving in Dieterich around 8:45.
Pre-School Screening & Kindergarten Pre-Registration Information

The HS Girls Basketball game v. Robinson has been rescheduled for Tuesday, January 31st. JV will start at 6:00 with Varsity to follow.

Let's get out and support our 7th grade boys basketball team tonight at IESA Sectional! LET'S GO ROADRUNNERS!! 7th Grade Boys IESA Sectional Basketball information. Sectional 7 @ St. Elmo Jr./Sr. High School Host: St. Elmo Monday, January 30, 2023, 6:30 PM @ St. Elmo Jr./Sr. High School , 300 W. 12th St., St. Elmo Dieterich (22-2) vs. Nokomis JHS (14-13) Regional 13 Dieterich def. Effingham St. Anthony , 47-37 Regional 14 Nokomis JHS def. Altamont , 42-6

Note the following changes to tonight's athletic events: HS Girls Basketball v. Robinson has been canceled, we are currently working on rescheduling this game F/S Boys Basketball @Shelbyville will now start at 6:15 JH Volleyball @Sacred Heart will begin at 3:30, there will not be a "C" game played Also, just a reminder that the 7th Grade Boys Basketball team plays for the IESA Sectional Championship tonight v. Nokomis. The game begins at 6:30 and will be played at St. Elmo Jr/Sr High School.

The 2023 DHS Hall of Fame night takes place this Friday, February 3rd, at the Boys Varsity Basketball game vs. North Clay. This year we are inducting three individuals: Sam Thoele, Candace (Niemerg) Walk, and Dalton Hinterscher. We will also be inducting the 2012/2013 HS Girls Basketball Team. There will be a reception prior to the game from 4:00-6:00 at the Dieterich Civic Center, all current Hall of Fame members are invited to both the reception and game to help welcome the new members. Hope to see everyone on Friday night. Go Movin' Maroons!

Mrs. May's fifth grade class built glucose molecules from water and carbon dioxide molecules using marshmallows. This is part of our Science unit on 'Energy & Food.'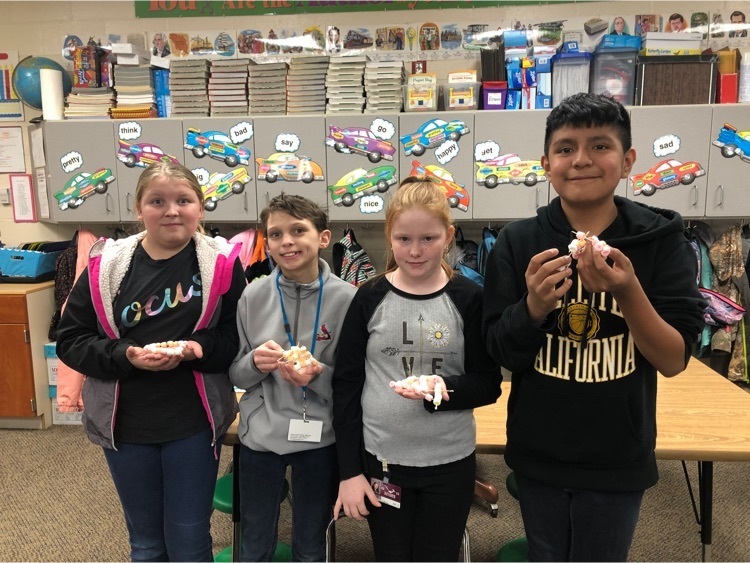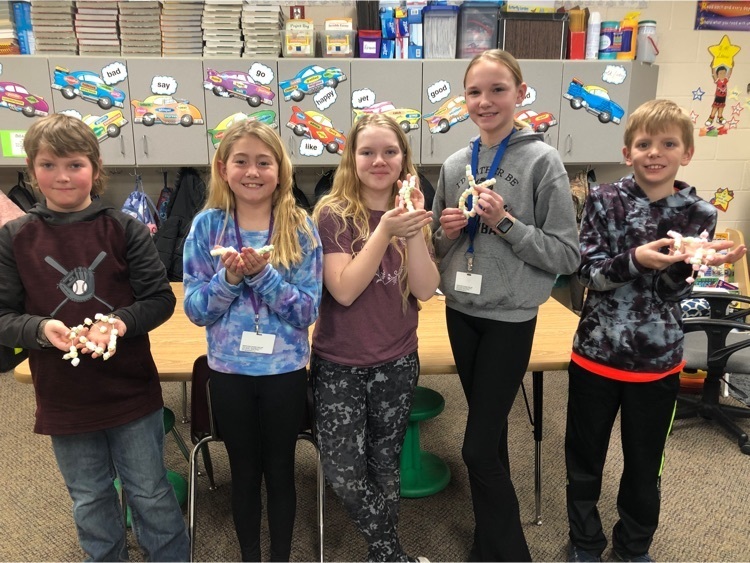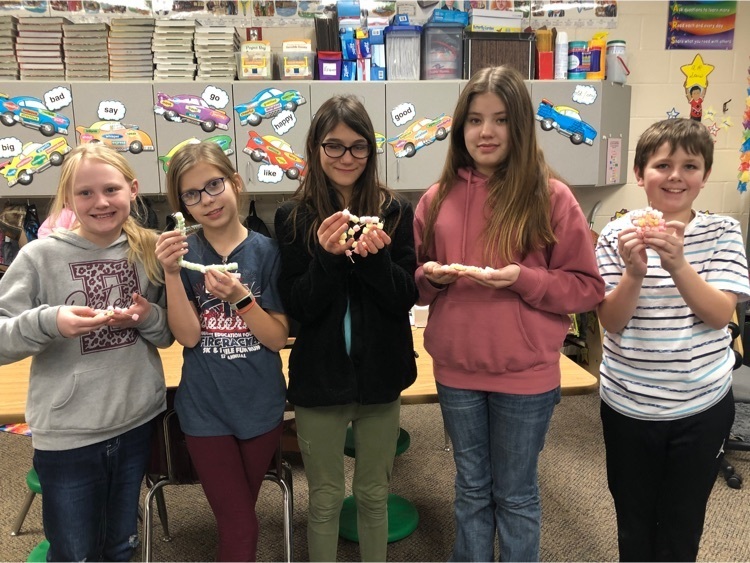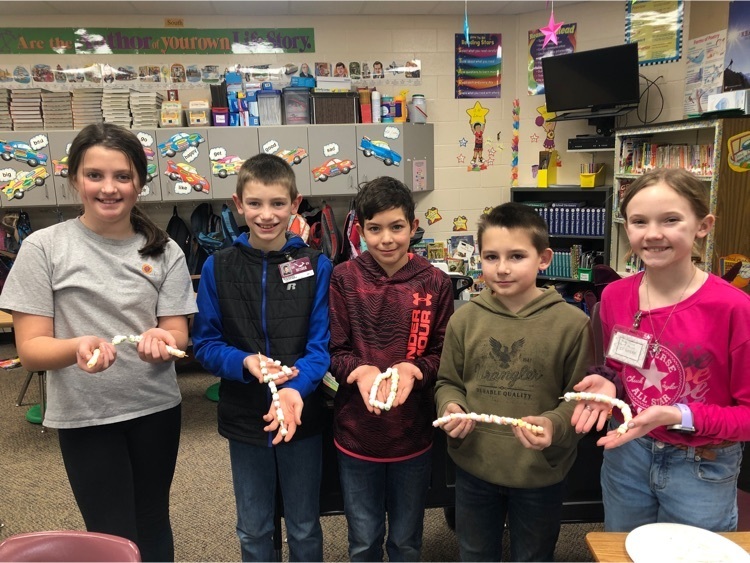 Mrs. Pals' fifth graders have been studying photosynthesis in Science. Today they used toothpicks and marshmallows to build water and carbon dioxide molecules and then break them down to form glucose!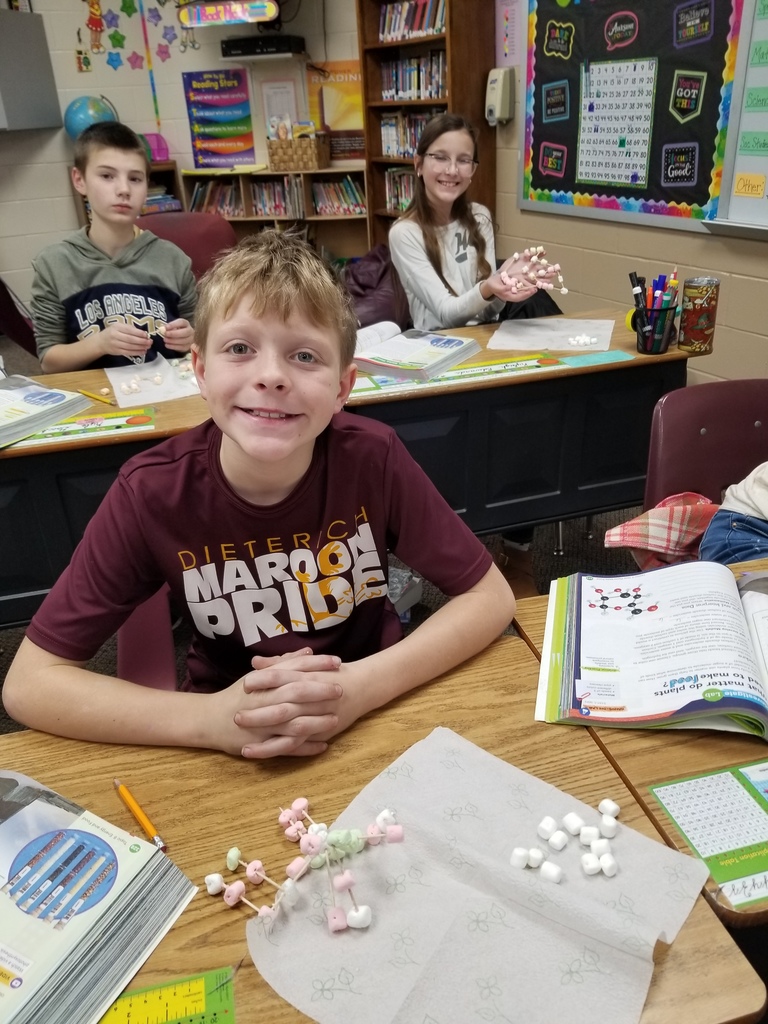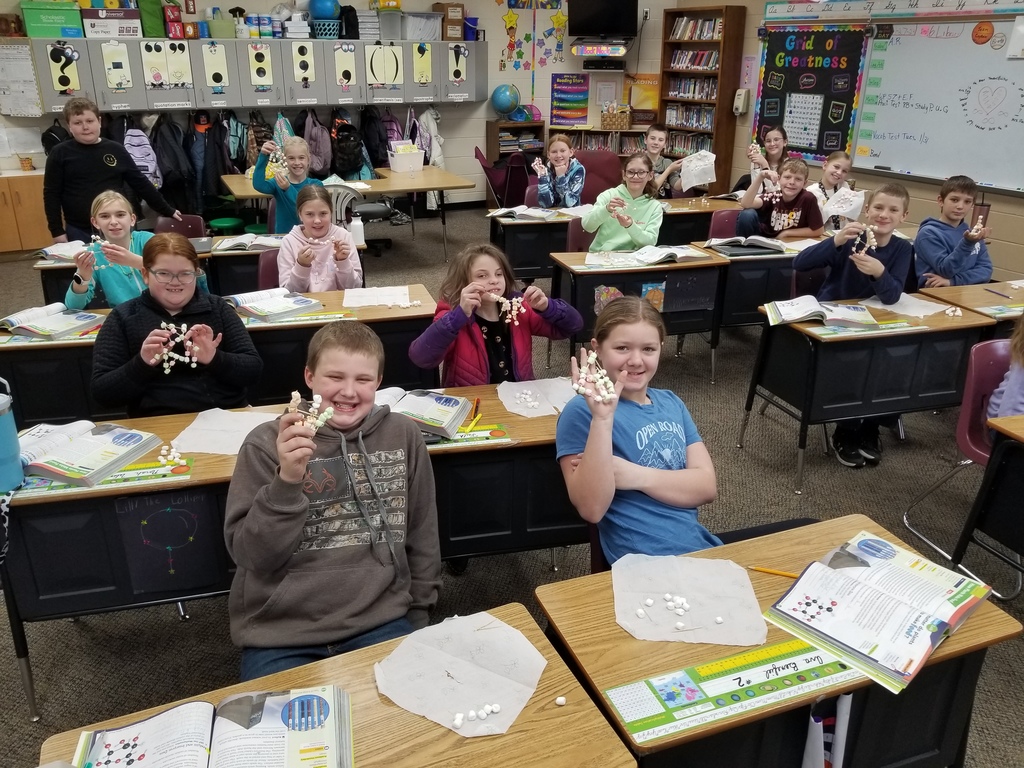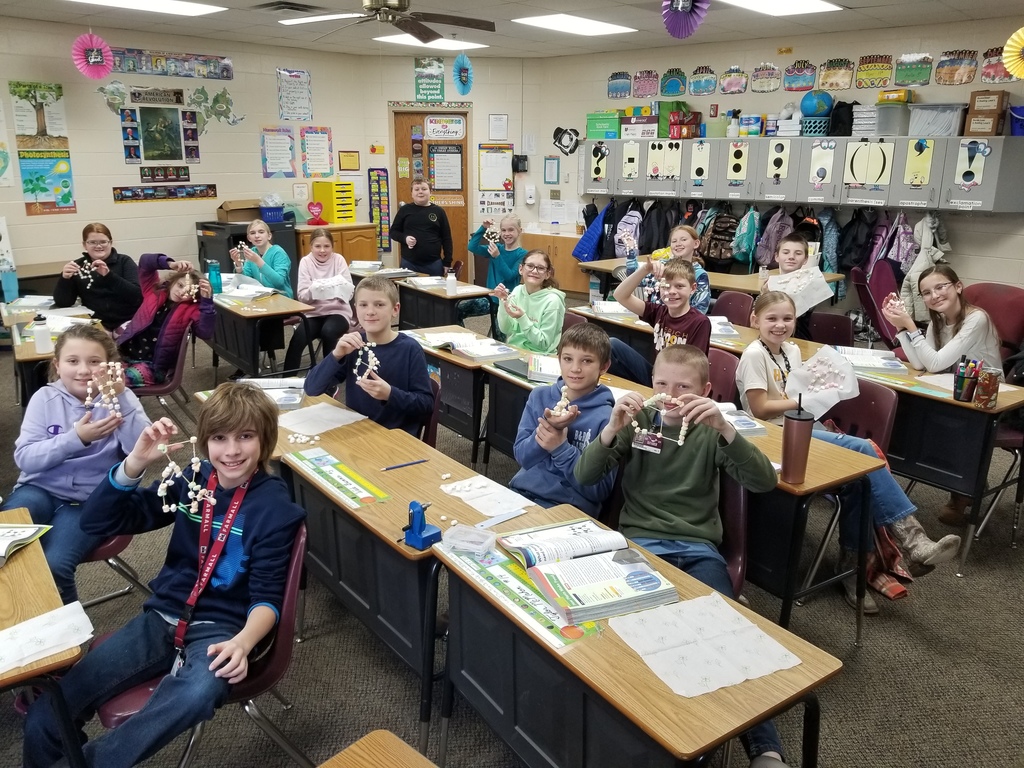 Our first grade students had a great 100th day!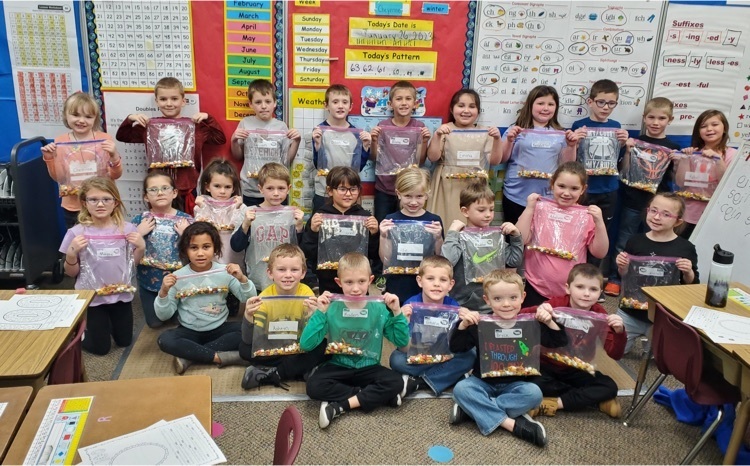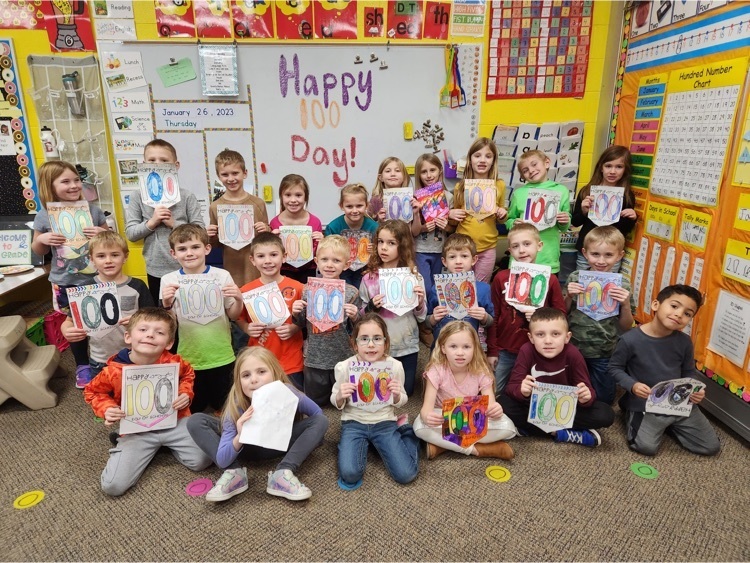 Today our Kindergarten students celebrated our 100th day of school!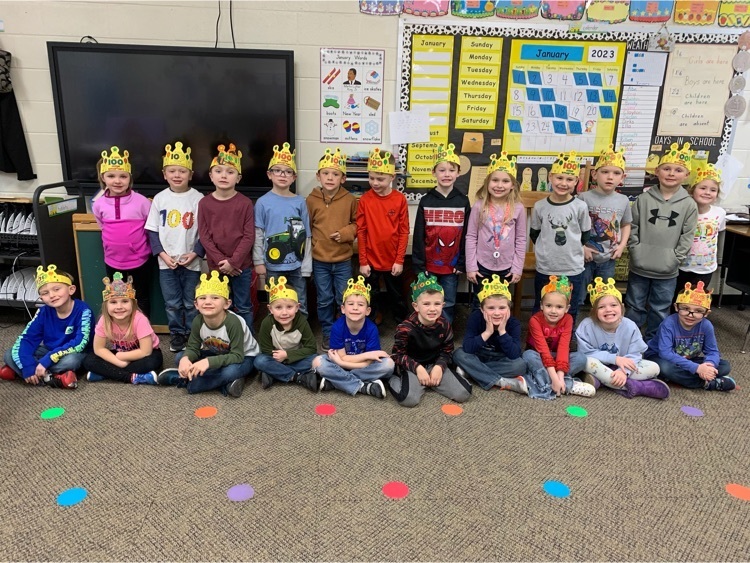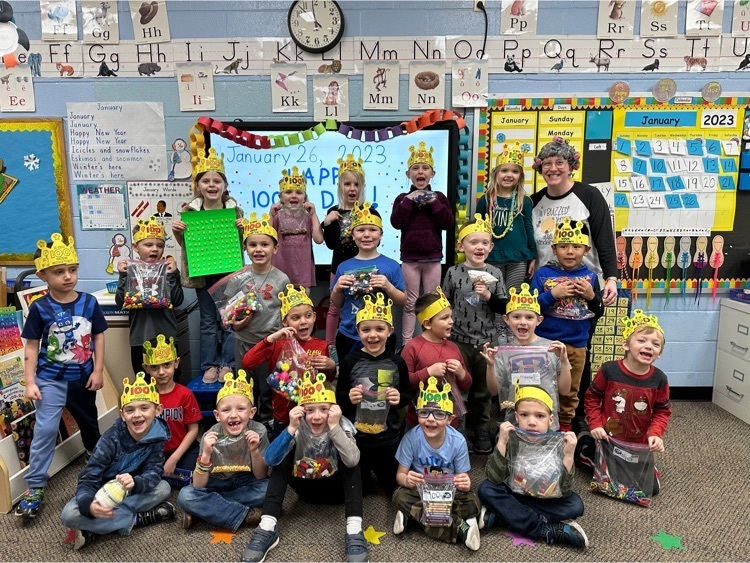 Congratulations to the 7th grade Boys Basketball team for winning the regional championship tonight defeating St. Anthony 47-37!

The Breakfast and Lunch menu that was supposed to be served today will now be served on Thursday.

Tonight's IESA Class 2A 7th Grade Regional Championship game between Dieterich and St. Anthony will be played as scheduled. The game will start at 5:30 pm and will be played at St. Anthony Grade School.

Due to snowy conditions, Dieterich Schools will be closed today, January 25th.

Snow is on the way! We will be watching the weather very closely throughout the next several hours. IF there is a school cancellation, notifications will be sent to all of our local media outlets (radio, TV) as well as posted on our website, mobile app and Facebook/Twitter pages. If you would like to receive a "push" notification through our mobile app, follow these instructions. 1.Download our mobile app. Just search Dieterich Schools and it should appear. 2. Turn on the Notifications in the Settings tab. That's it, you're all set! Stay tuned & stay safe and warm.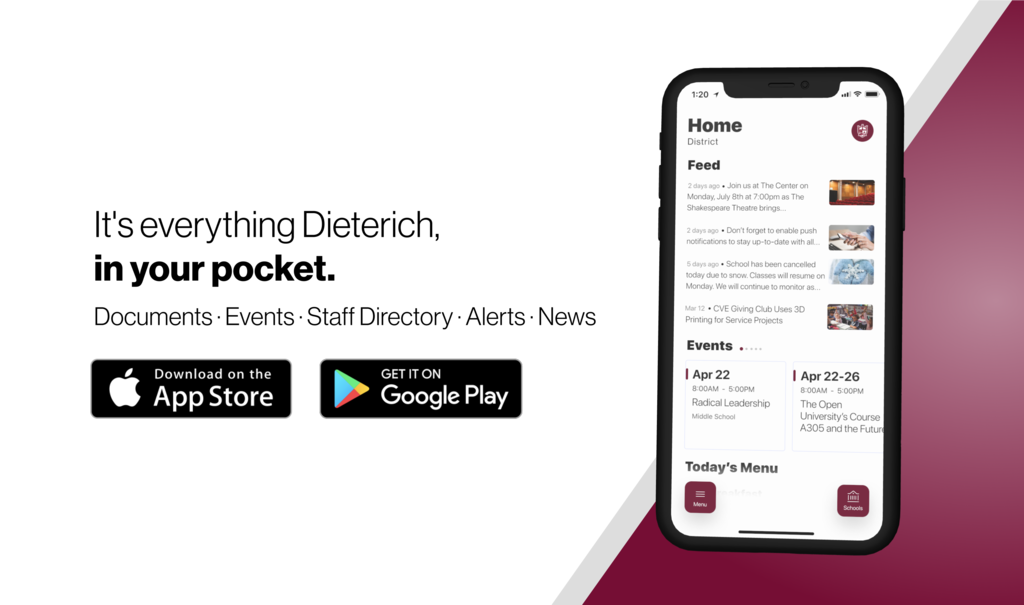 Due to the possibility of bad weather coming in, the NTC tournament will play Wednesday's games on Tuesday with the Tuesday games moving up in times. Dieterich was scheduled to play at 7:30 originally but will now play at approximately 5:30. The changes as well as information on black chair seating are attached.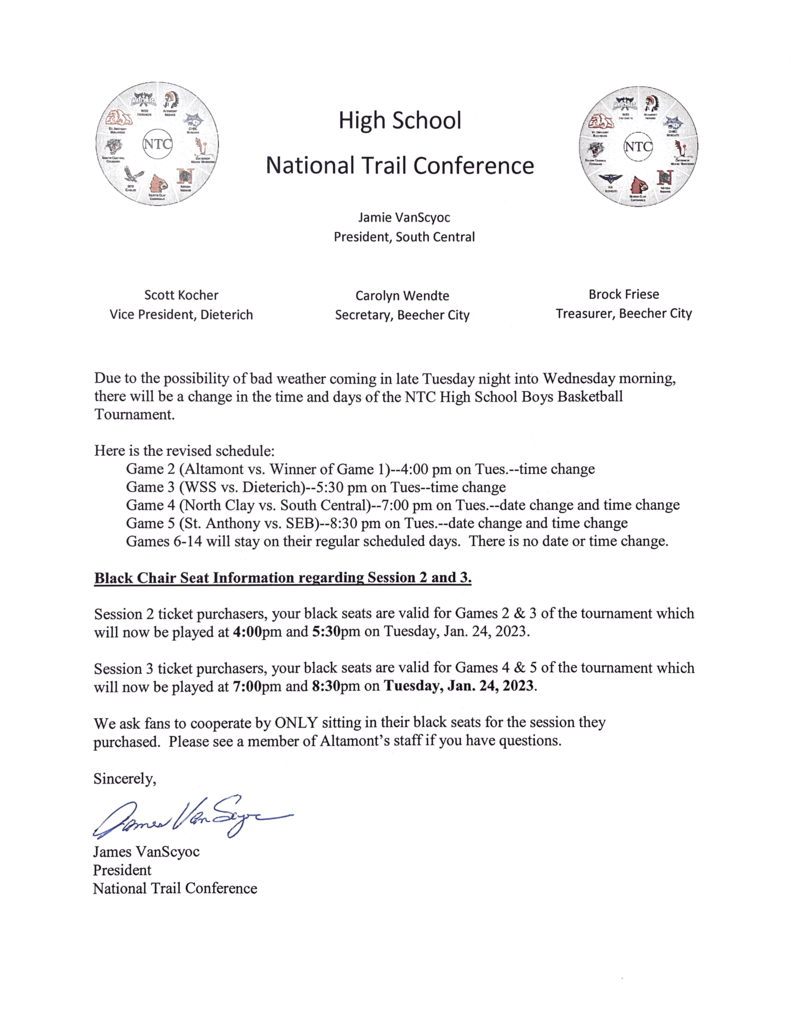 Thank you to EJ Water for providing our fifth grade students with the Water Festival Boxes. Through these activities, our students were able to learn more about the water cycle. Thank you to EJ Water for your continued partnership with our schools!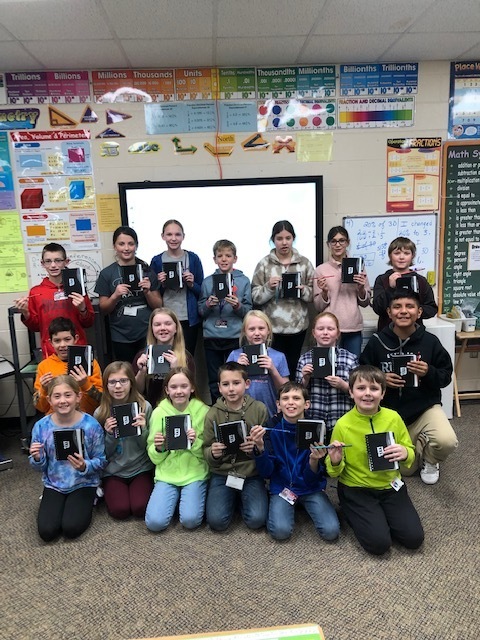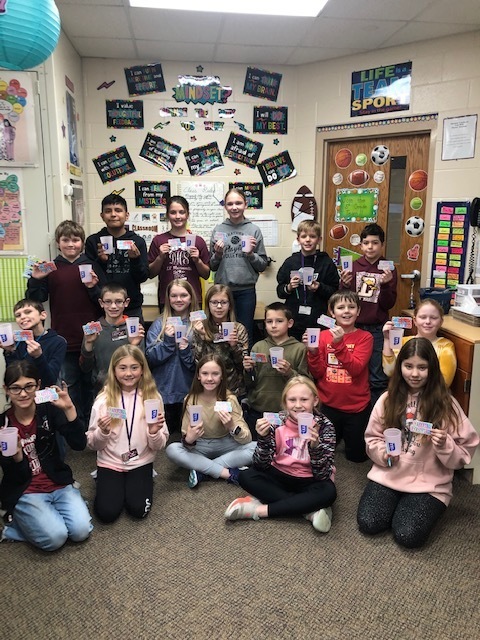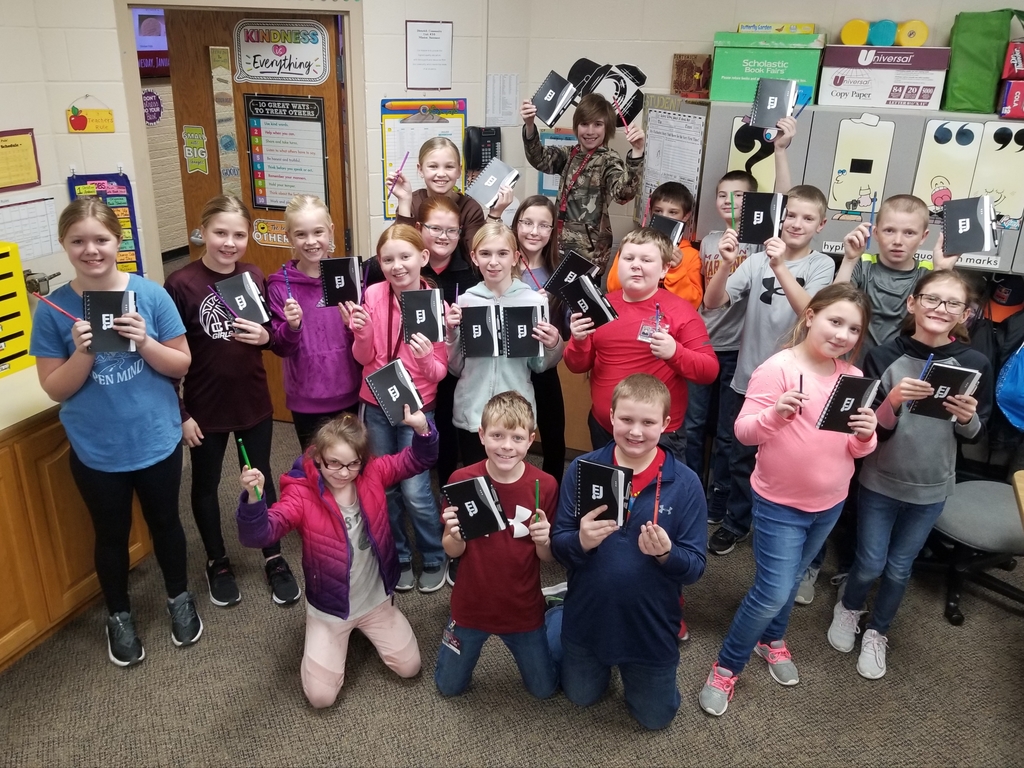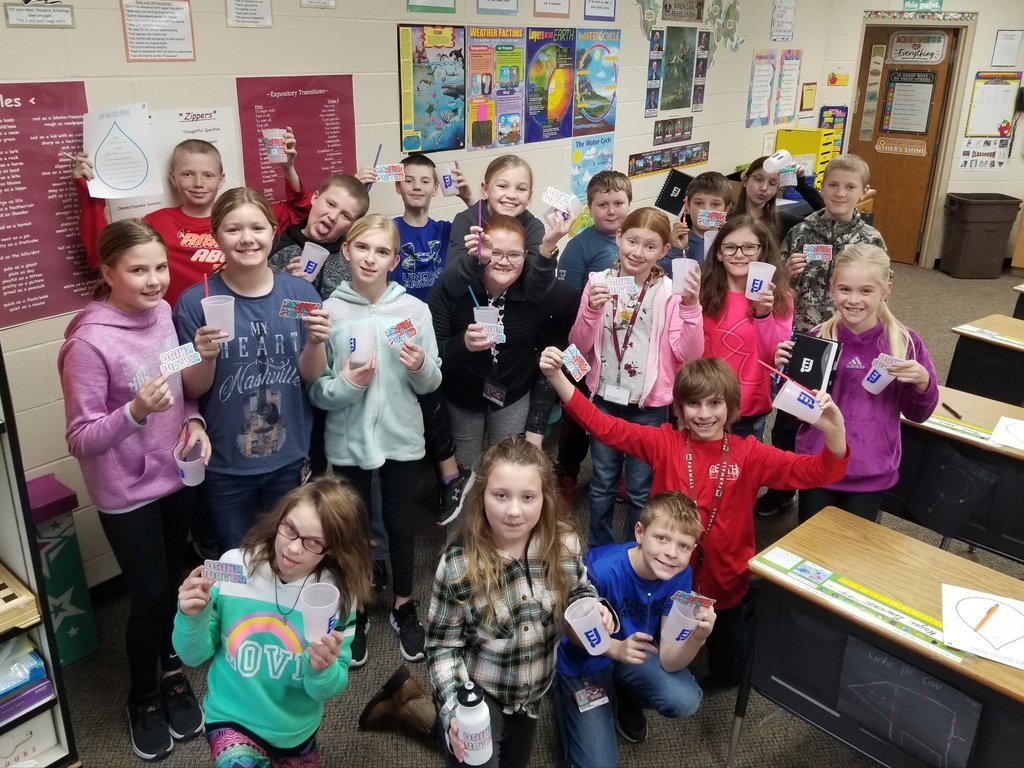 Today in Small Engine class the students learned how to repair cloudy, dull headlights. This is a common problem in modern vehicles due to plastic headlight lens degrading over time. It can become a driving hazard because it limits the output of the headlights. In order to repair the headlight, the students had to sand the headlight lens to prepare it for the next step. Once the headlight lens is sanded, a protective UV clear coat is put on the headlight to help avoid dulling in the future. The headlights are now clear and look new again.