That's a wrap. They are all yours parents. Have a GREAT SUMMER!

This school year, senior Emily Hall spent her co-op hours in Mrs. Field's 1st grade class. She became an important team and was a great benefit to our students and staff! Emily was also in Mrs. Fields first class at Dieterich Elementary!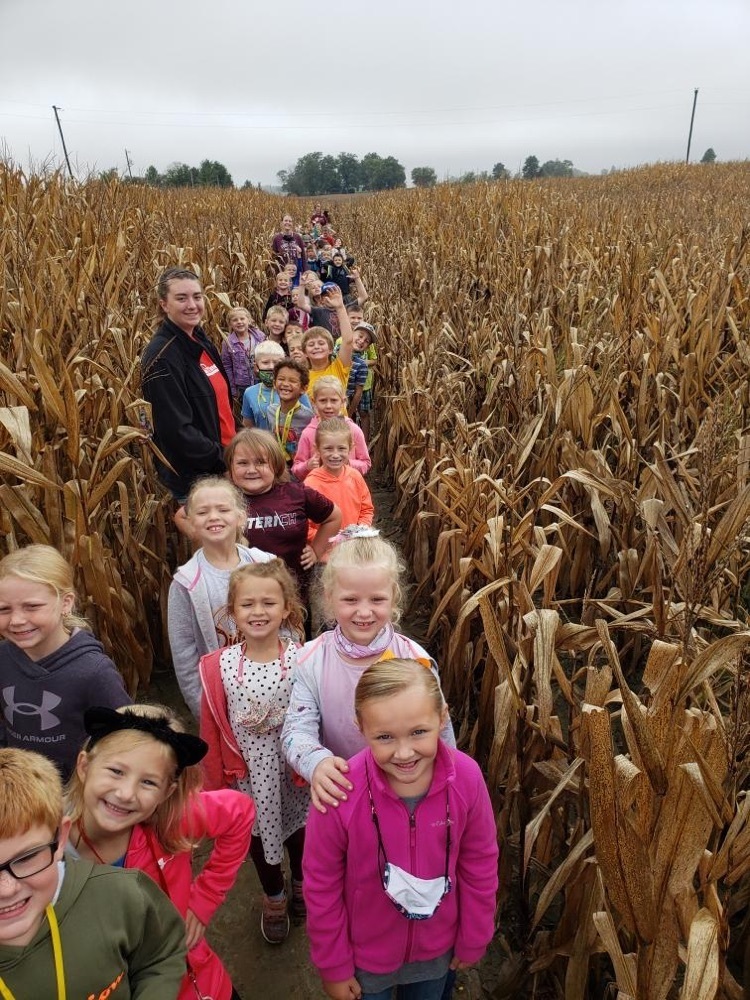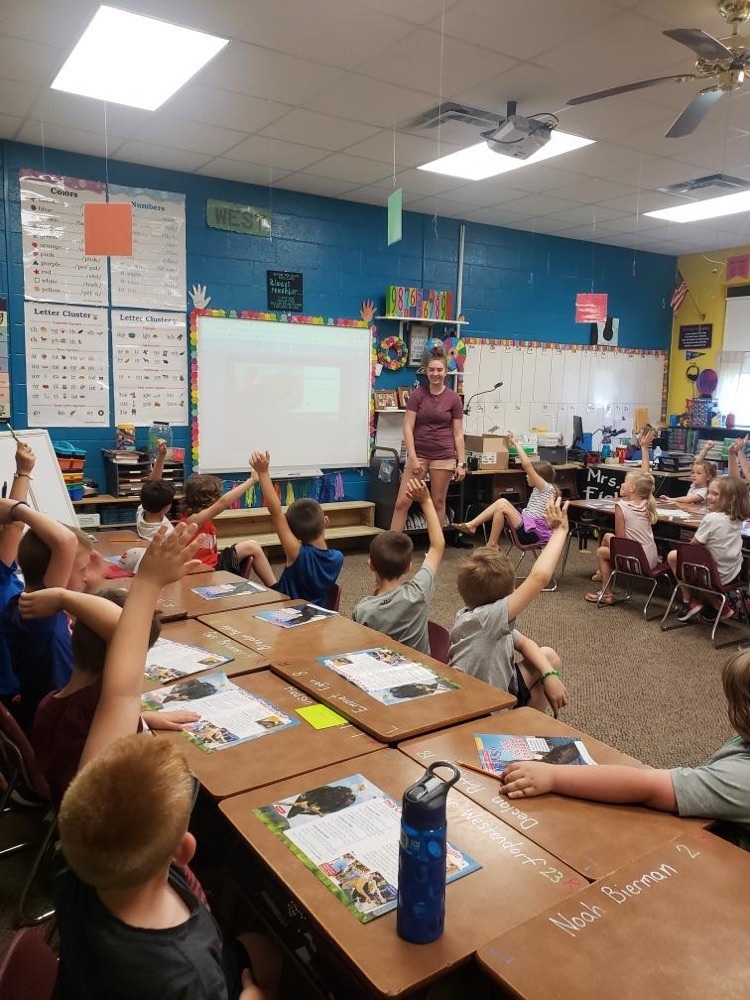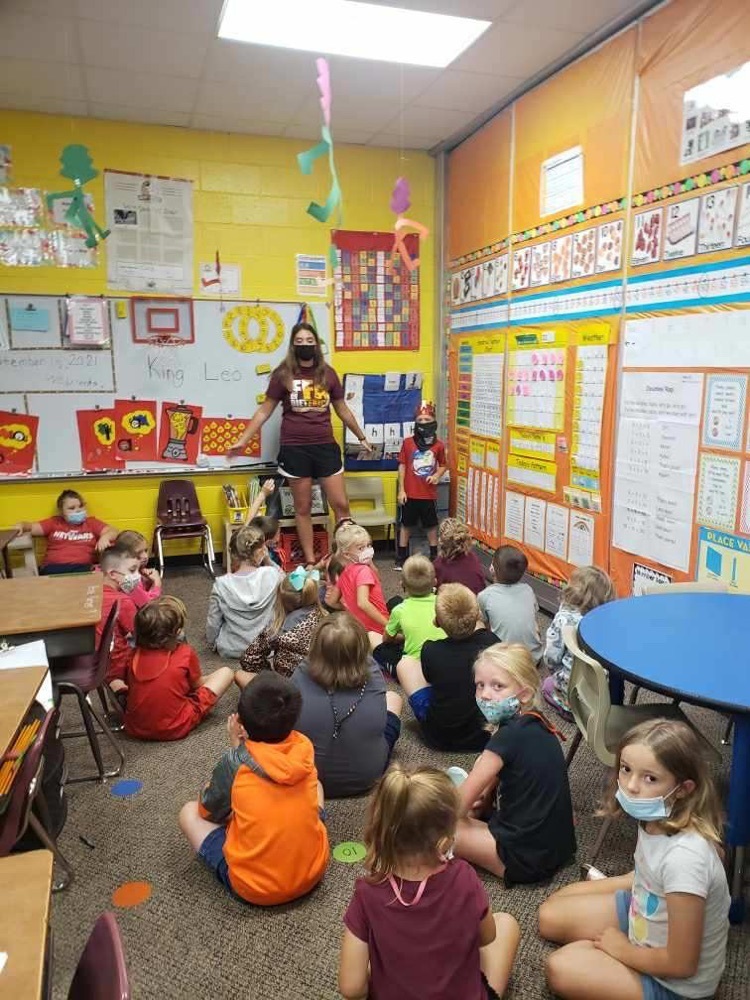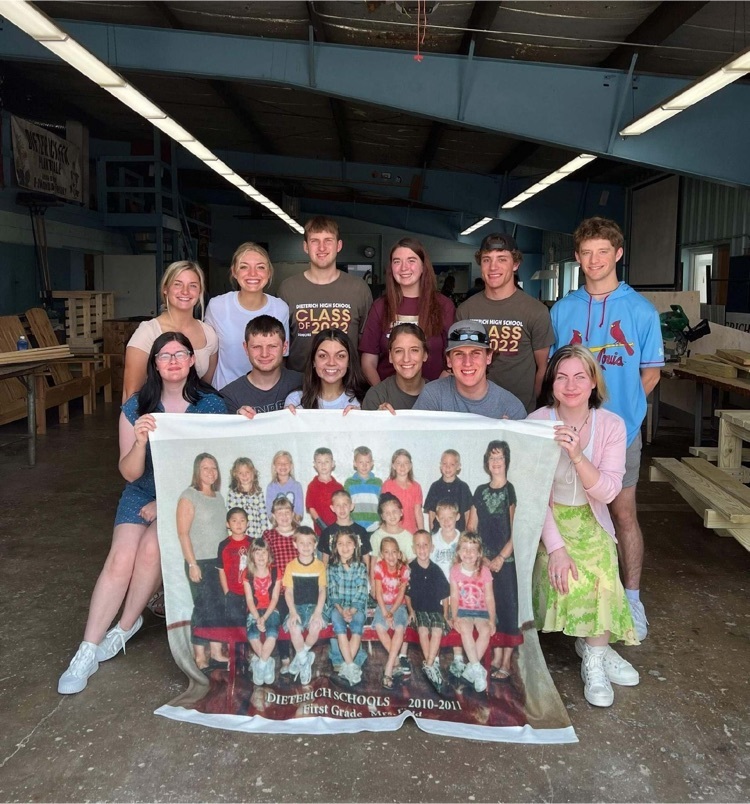 Notice of Intent to Dispose of Temporary and Permanent Student Records In accordance with Illinois statute, Dieterich CUSD #30 will dispose of temporary records for students who left the district in 2017 or earlier due to graduation or transfer. Additionally, the district will dispose of permanent records of students who left the district prior to 1962. The disposal of records will occur on July 5, 2022. Parents, guardians or adult students who have graduated, transferred or withdrawn from Dieterich CUSD #30 and would like to take possession of their temporary or permanent records may do so by contacting Mr. Cary Jackson, Superintendent in writing or by email (
cjackson@dieterichschools.org
) prior to July 5, 2022.

At the beginning of the year, Mrs. Richars told our students she would raffle these stuffed animals off. The kids would get tickets based on how many words they read. So what do Dieterich Elementary students do - they read over 43,000,000 words in 9 months! Mrs. Richars passed out over 4,000 tickets. Winners will bring their animal home today!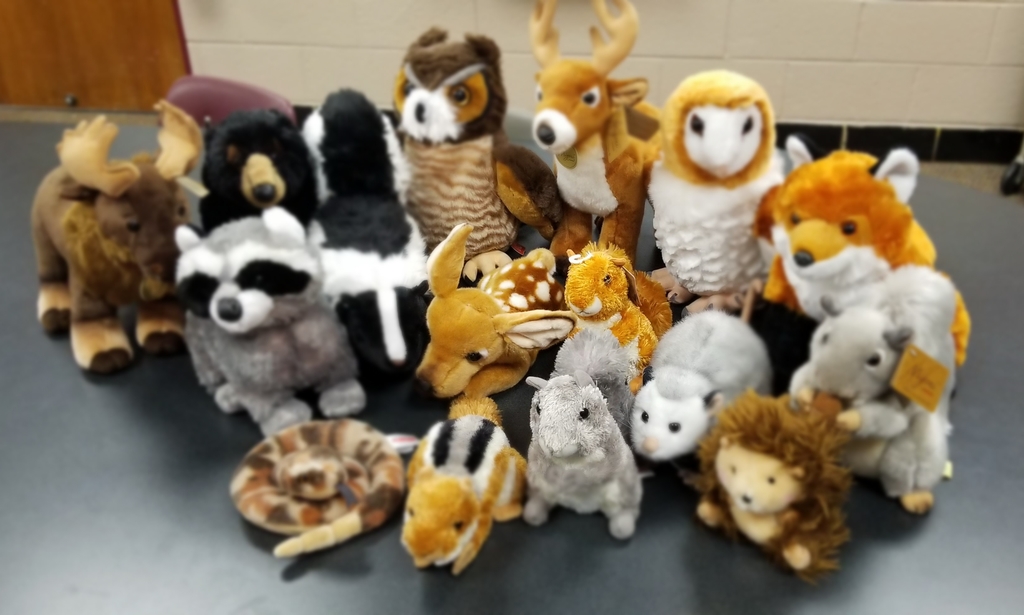 Notice of Public Meeting On May 27, 2022 at 9:00am, a meeting conducted by Dieterich CUSD #30 will take place in the Unit Office Conference Room at Dieterich School, 205 S. Pine St., Dieterich, IL 62424. The purpose of this meeting will be to discuss the district's plan for providing special education services to students with disabilities who attend private schools and home schools within the district for the 2022-2023 school year. If you are a parent of a home schooled student who has been or may be identified with a disability and you reside within the boundaries of Dieterich CUSD #30, you are urged to attend. If you have further questions pertaining to this meeting, please contact Mr. Cary Jackson at (217) 925-5249.

Our 5th grader students recently held their annual Historical Figures Wax Museum this week. Each student chose a famous person from our nation's past, did research, wrote a speech, came up with a costume, and put on a presention on the stage. What a great show from our students and staff!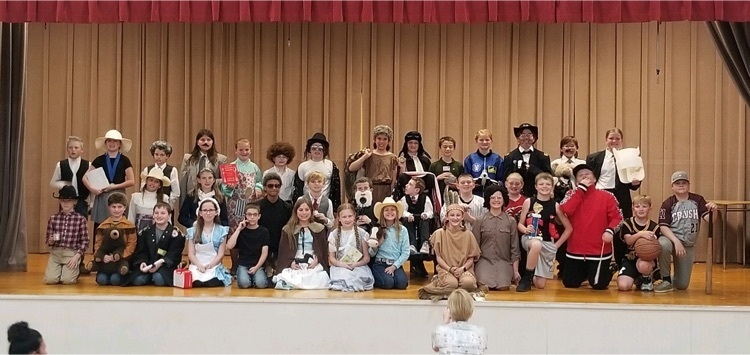 Mrs. Zerrusen's junior high STEAM class interviewed some of Miss Doan's preschool class. The information they received was turned into a children's book created by the STEAM class. Books were delivered today and both the preschoolers and junior high students were thrilled with the results!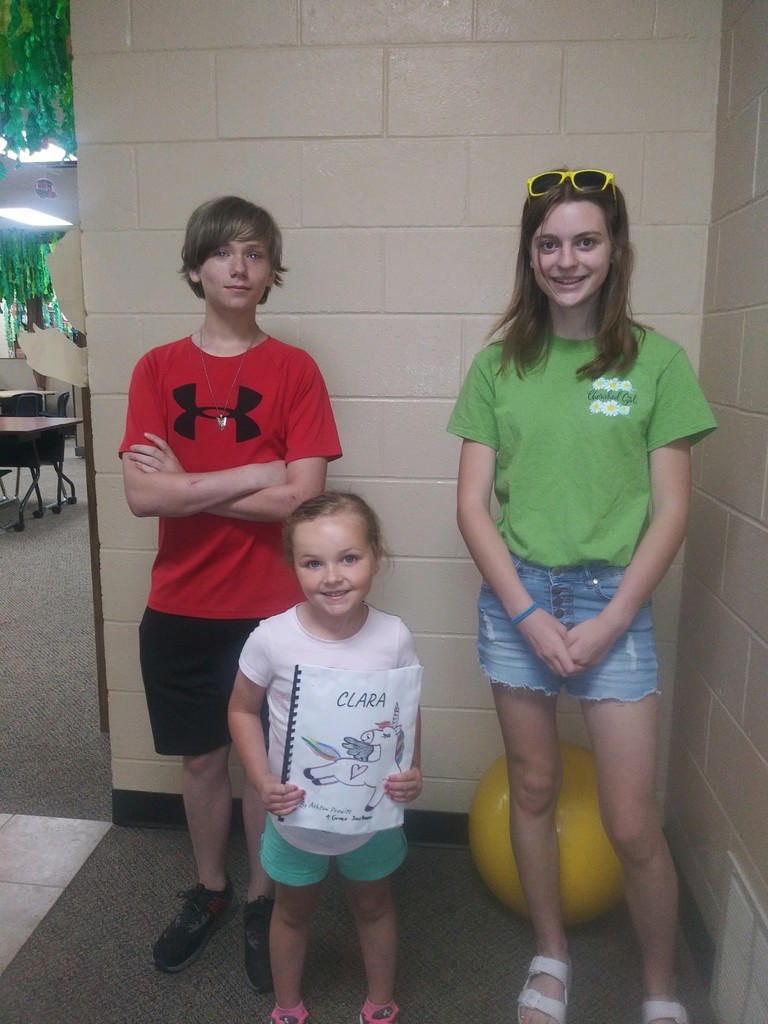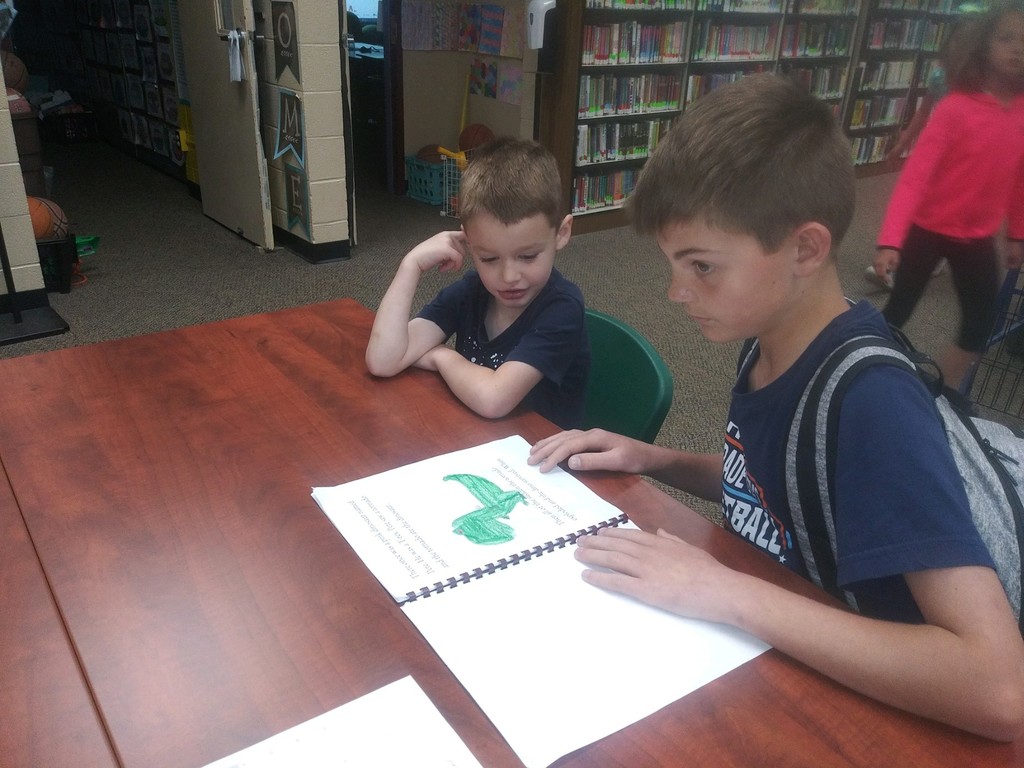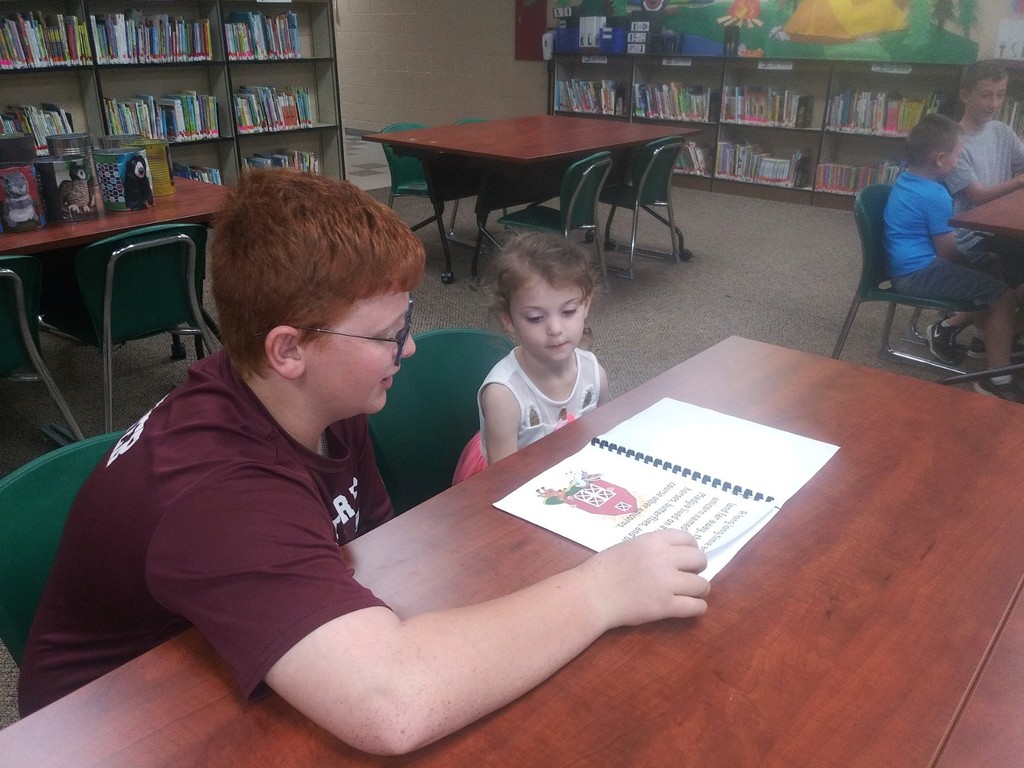 The 4th grader had a great time learning about race cars and body bikes today! A big thank you goes out to Cody Willenborg with CW Motorsports and Mark Probst with Probst Auto Body! The students had a blast!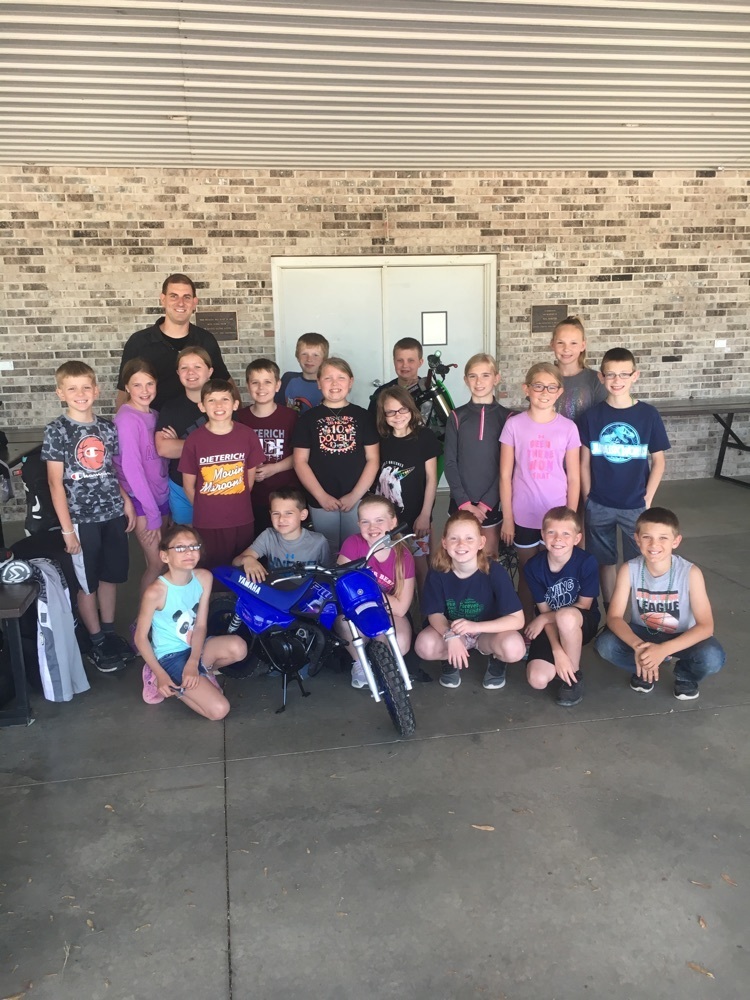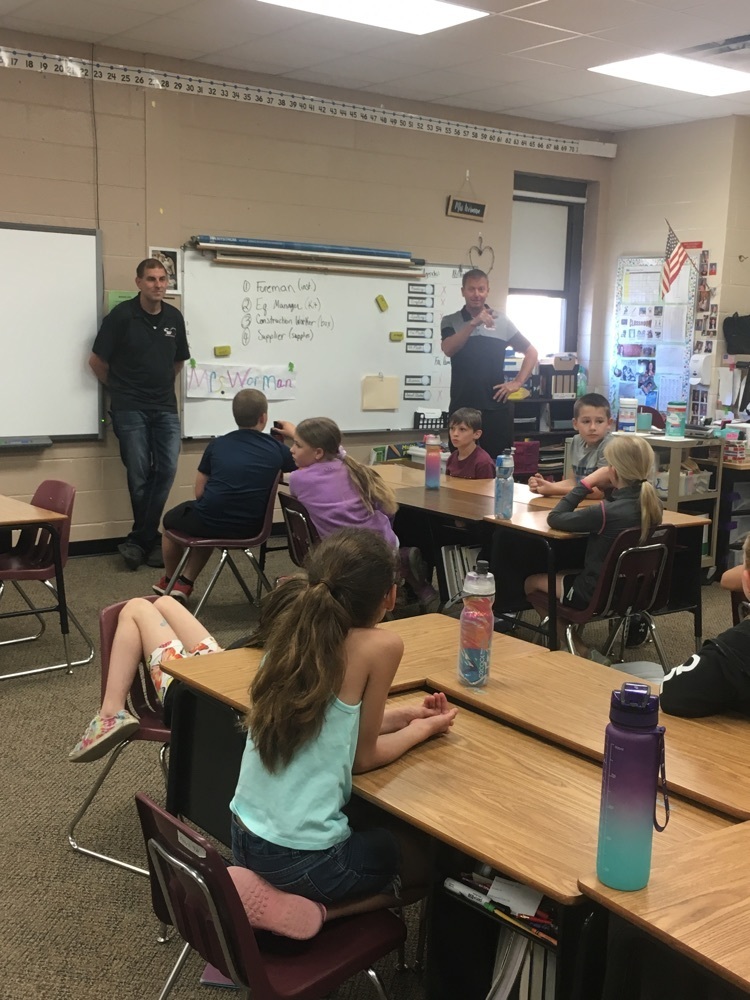 Thank you to our wonderful group of mentors at Dieterich Elementary! They have each had a student this year that they have met with each week. If you are interested in becoming a mentor for the 2022-2023 school year please contact Lauren Fowler at
lfowler@dieterichschools.org
for more information!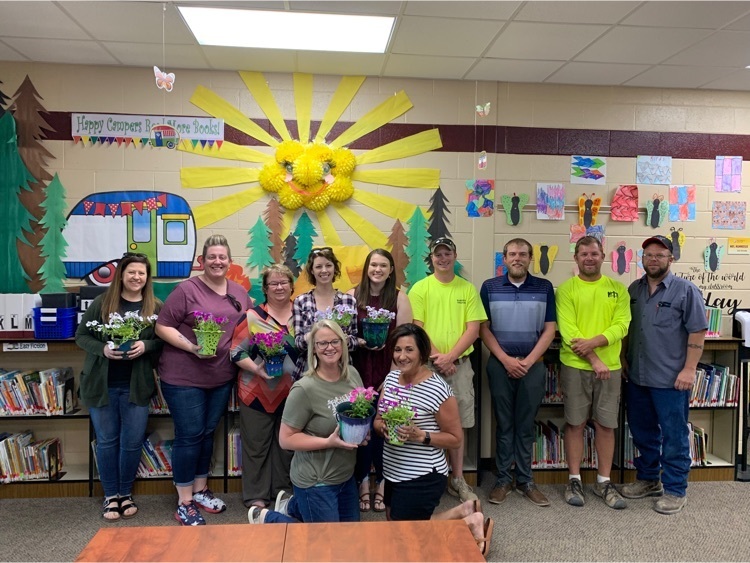 Yesterday our 6th grade students and staff had a blast at the EJ water facility in Gila and then lunch and arcade games in Olney!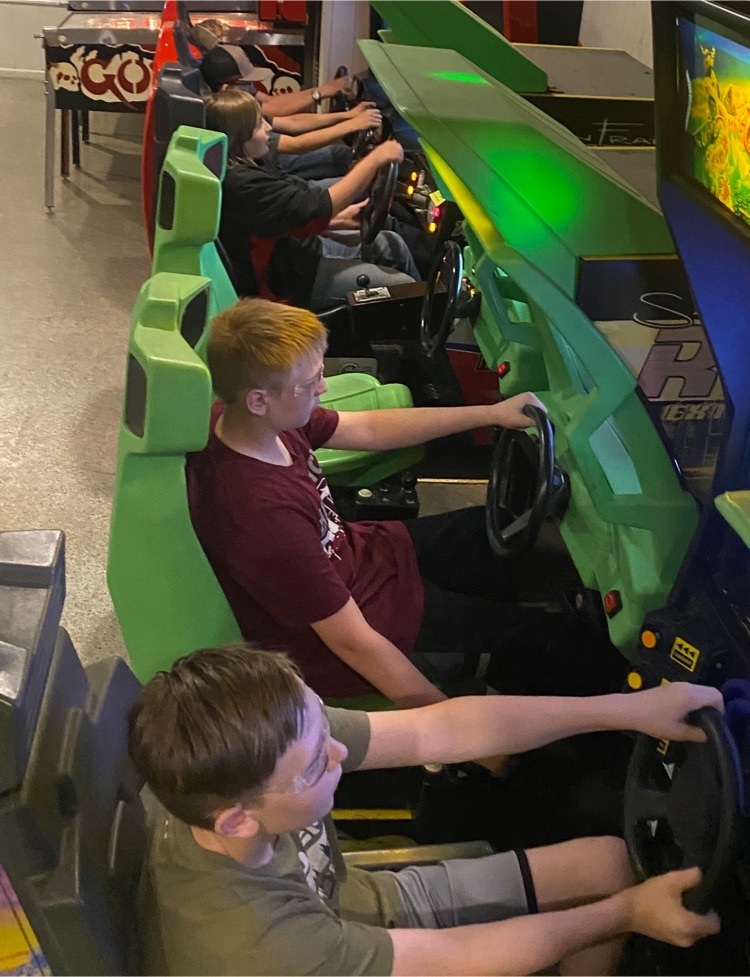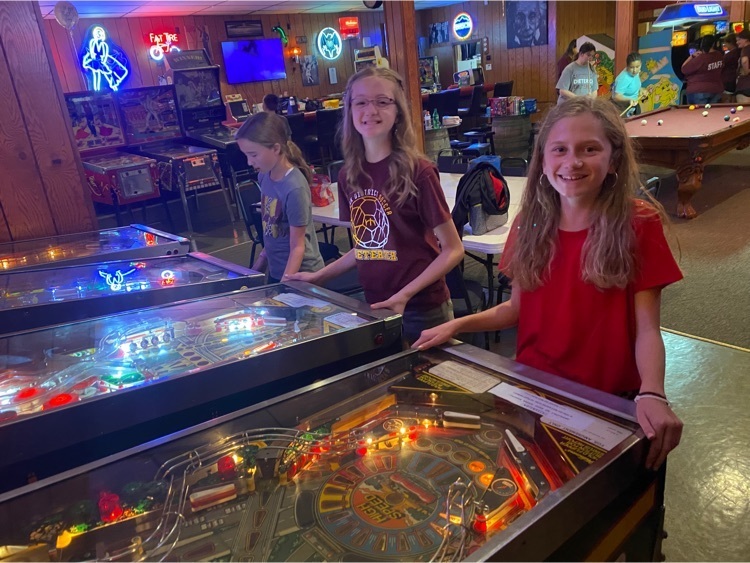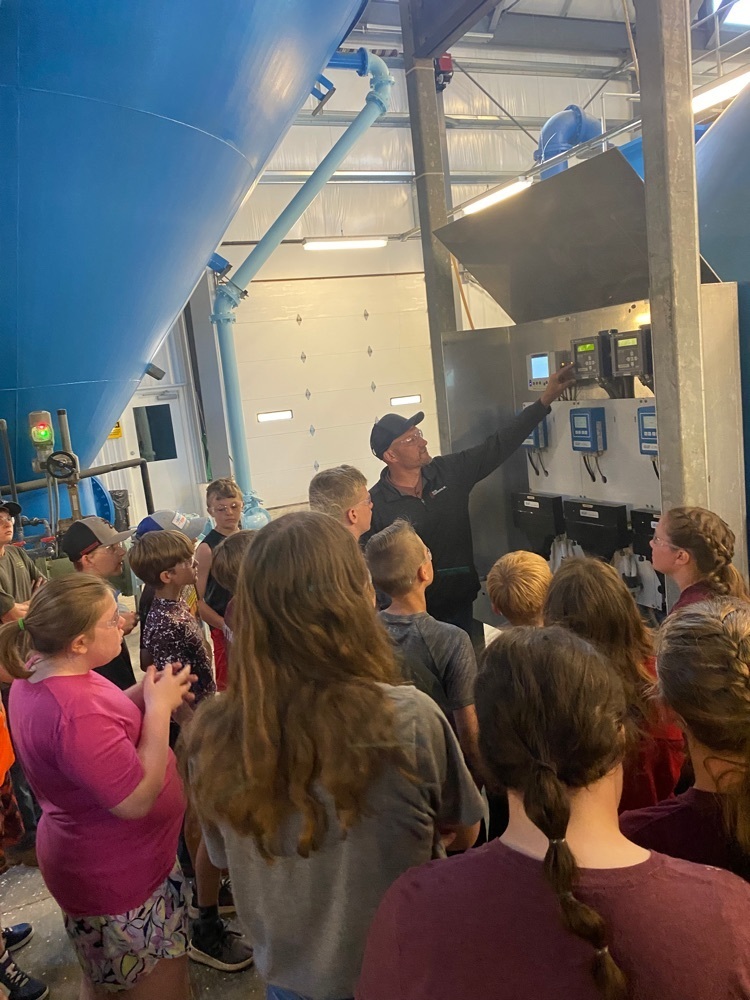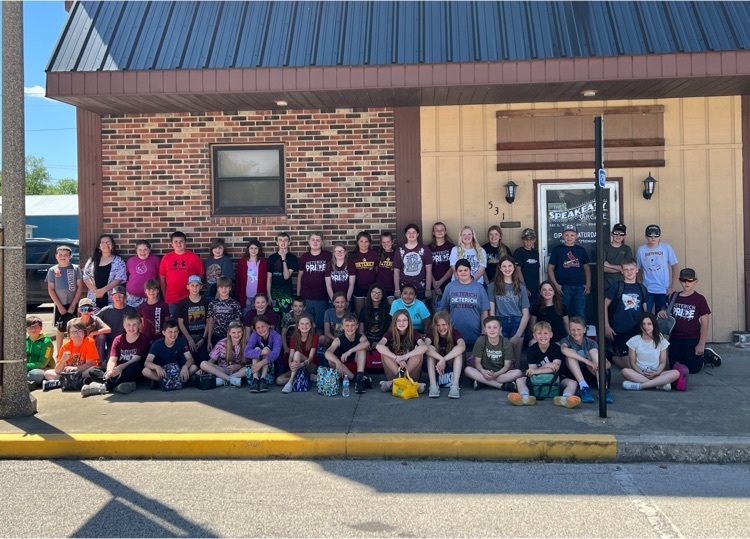 Congratulations to the DHS Class of 2022!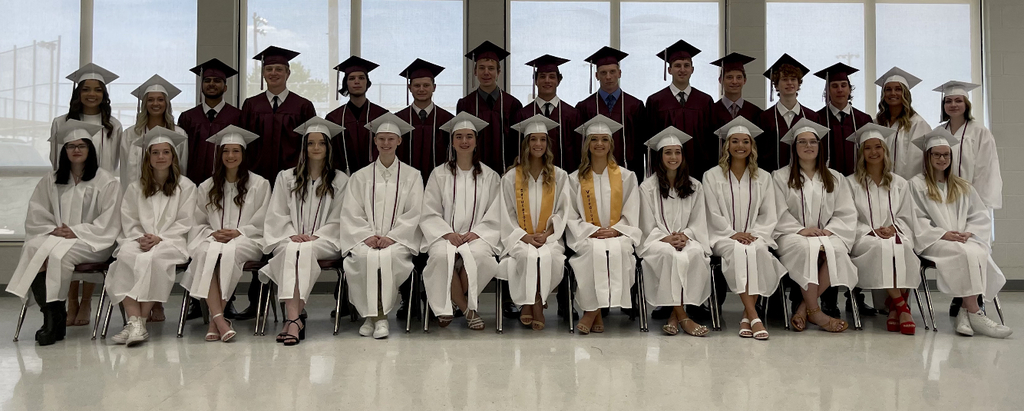 This year many DHS Seniors participated in Health Occupations, CTECH, and CEO. The following students recently completed these programs: Completing the Health Occupations program were Hailey Budde, Madilyn Brummer, Jozlyn Haycraft, Jadyn Pruemer, and Emma Meinhart. Completing the CTECH program were Alex Flood, Braden Shadle, Levi Slifer, Andrew Lidy, Bryce Budde, Dalton Budde, and Andrew Wente. Completing the CEO program were Megan Bierman and Maggie Britton. We would like to congratulate these Seniors on a job well done!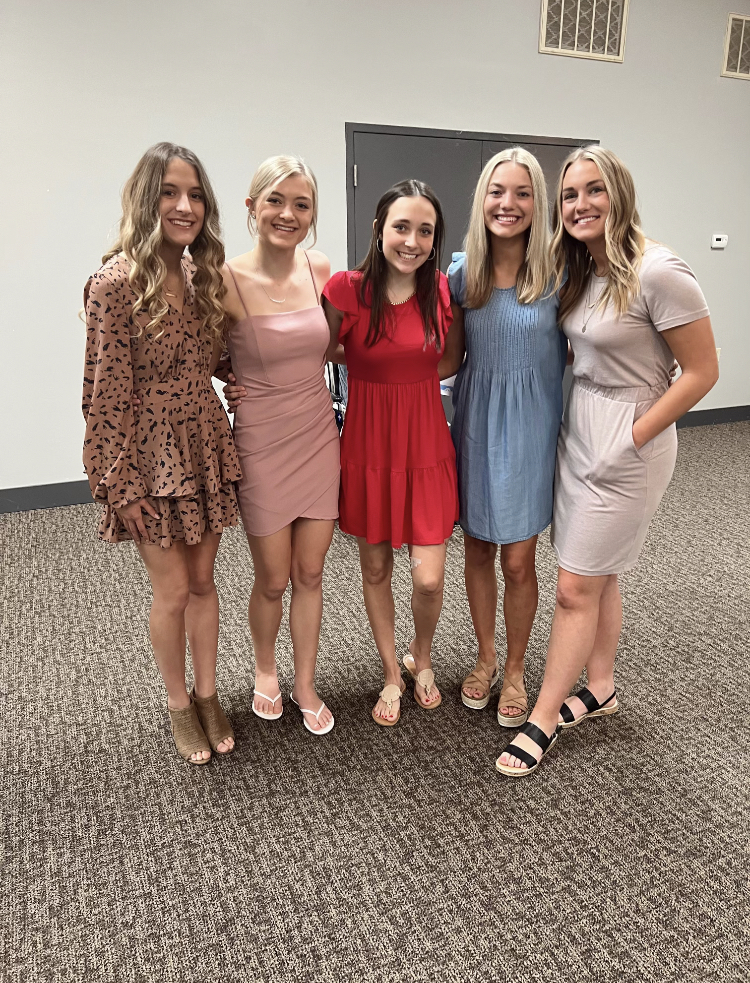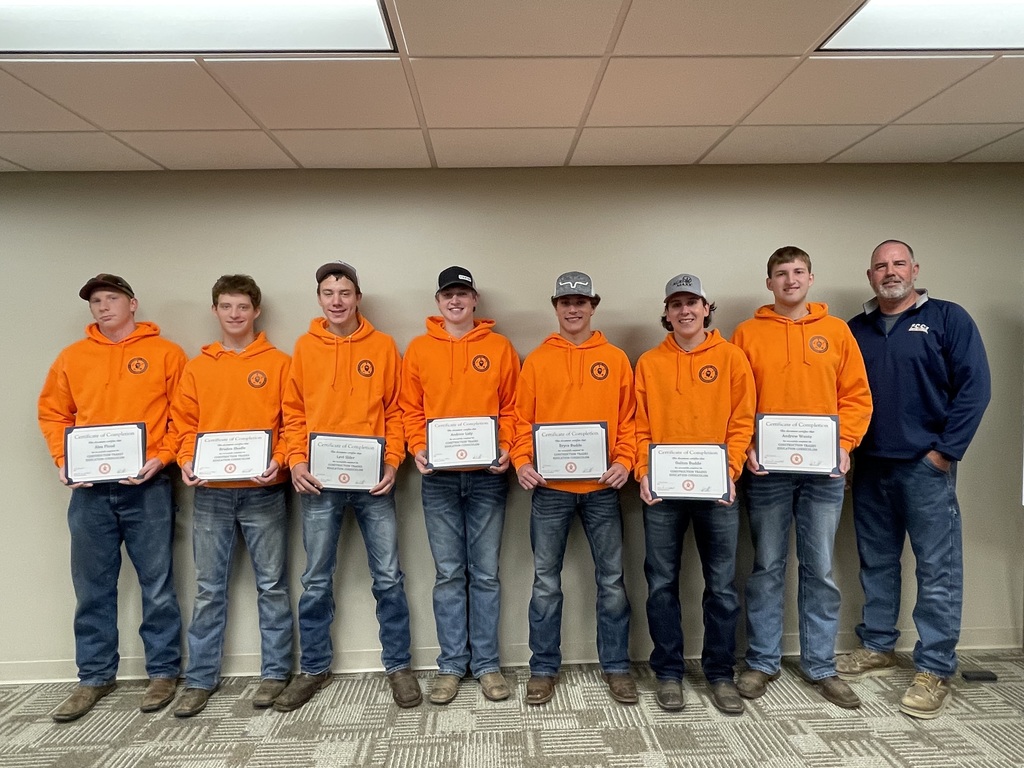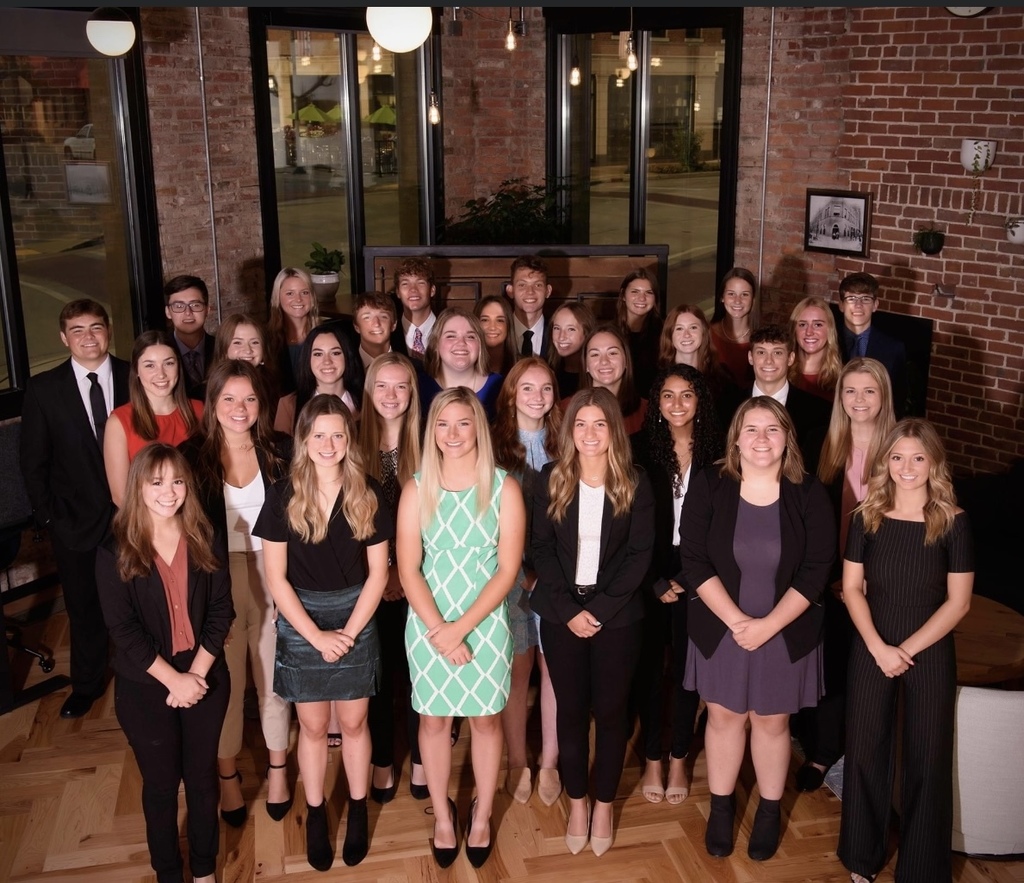 Senior Spotlight: Paige Higgs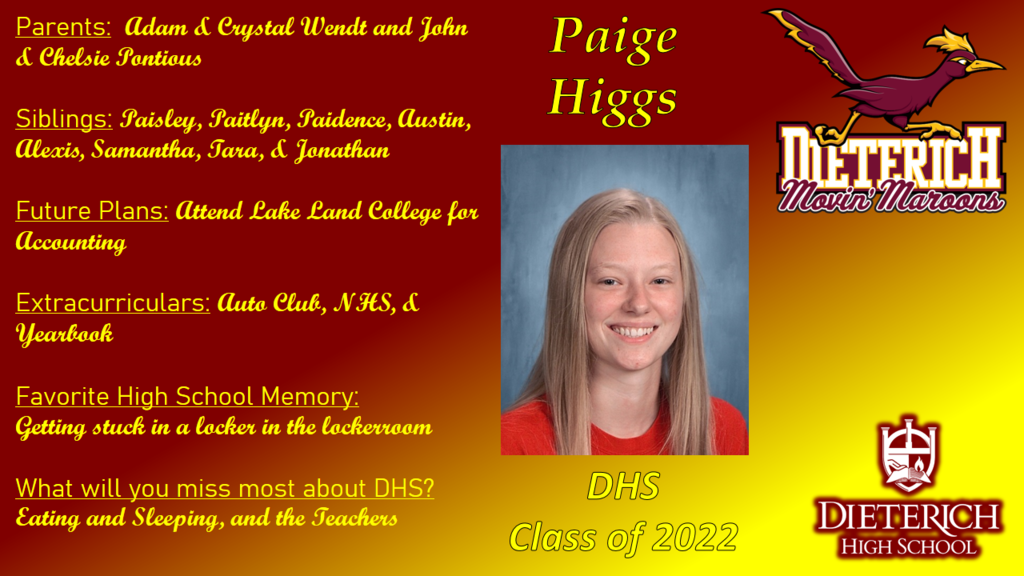 Senior Spotlight: Kaitlyn Boerngen

Due to renovations at the South Central baseball field, today's HS baseball game will be played at Dieterich.

Congratulations to Mary Lucy for being named the OPAA! Food Service Regional Employee of the Year! Thank you for all you do for our students!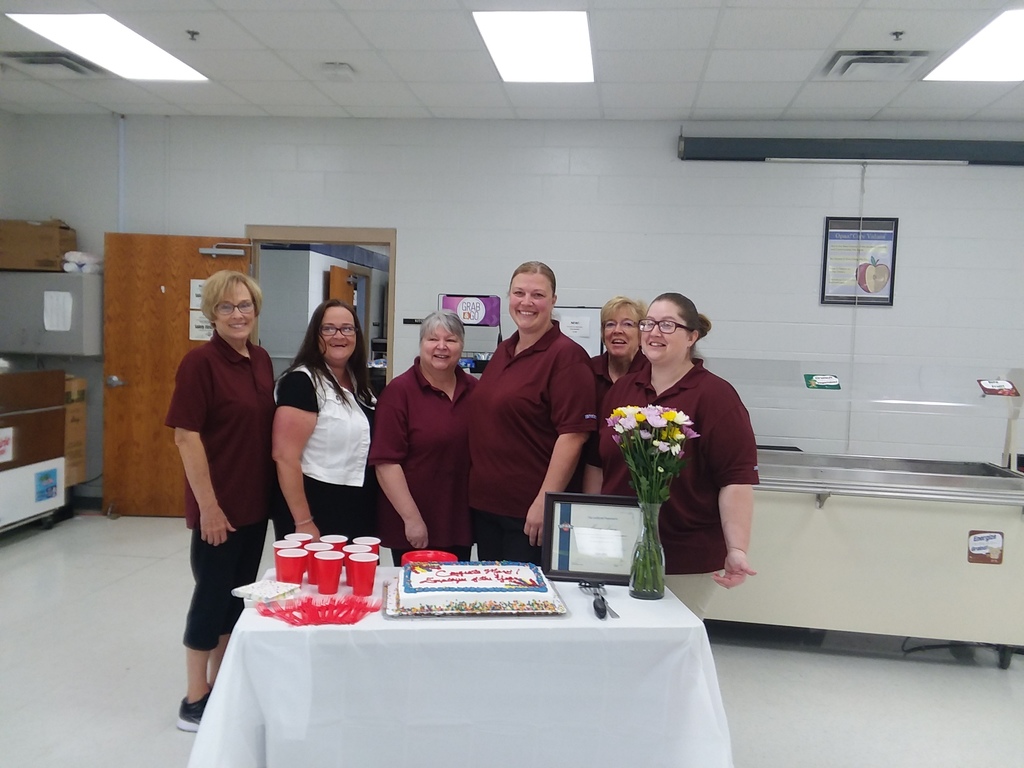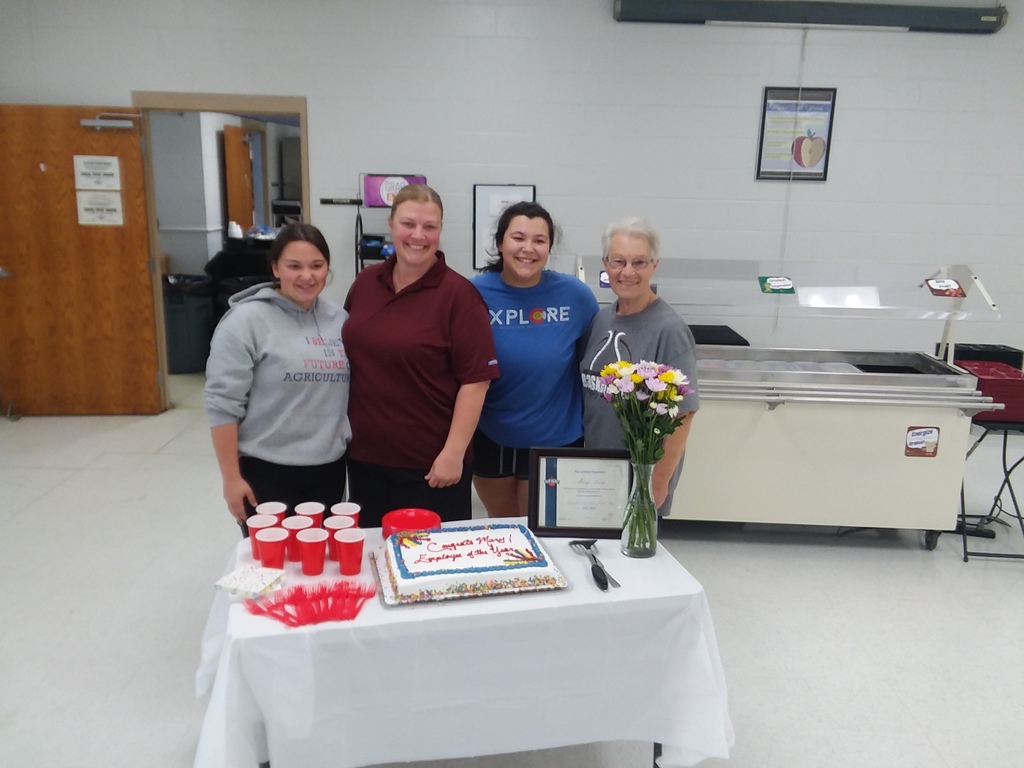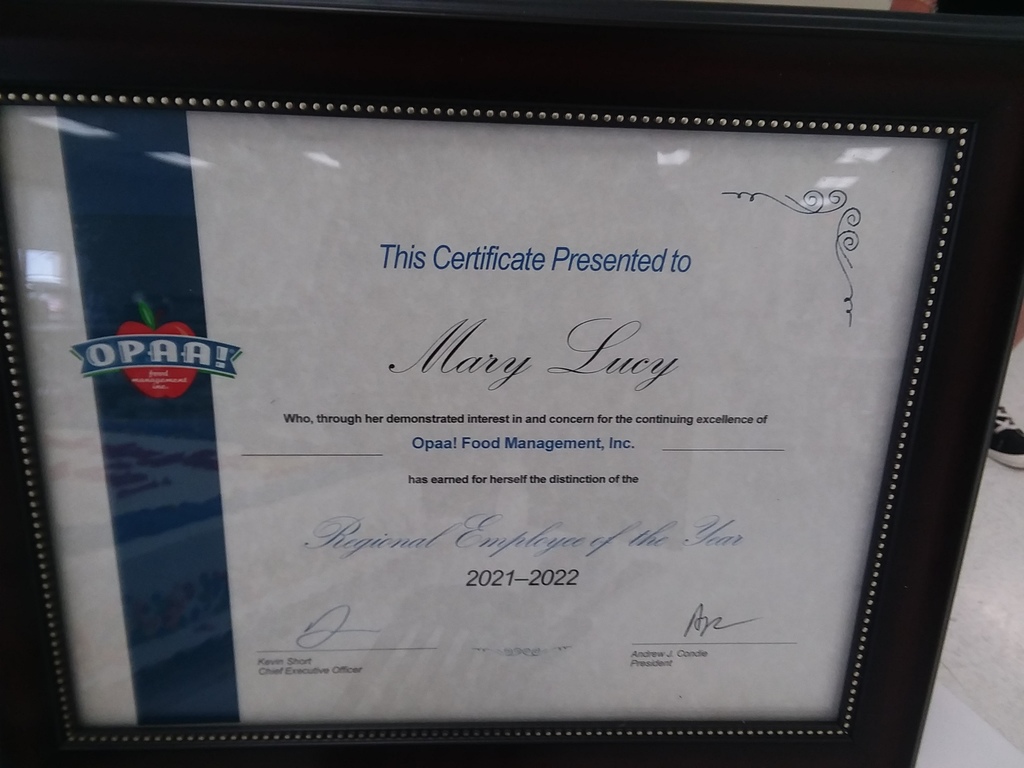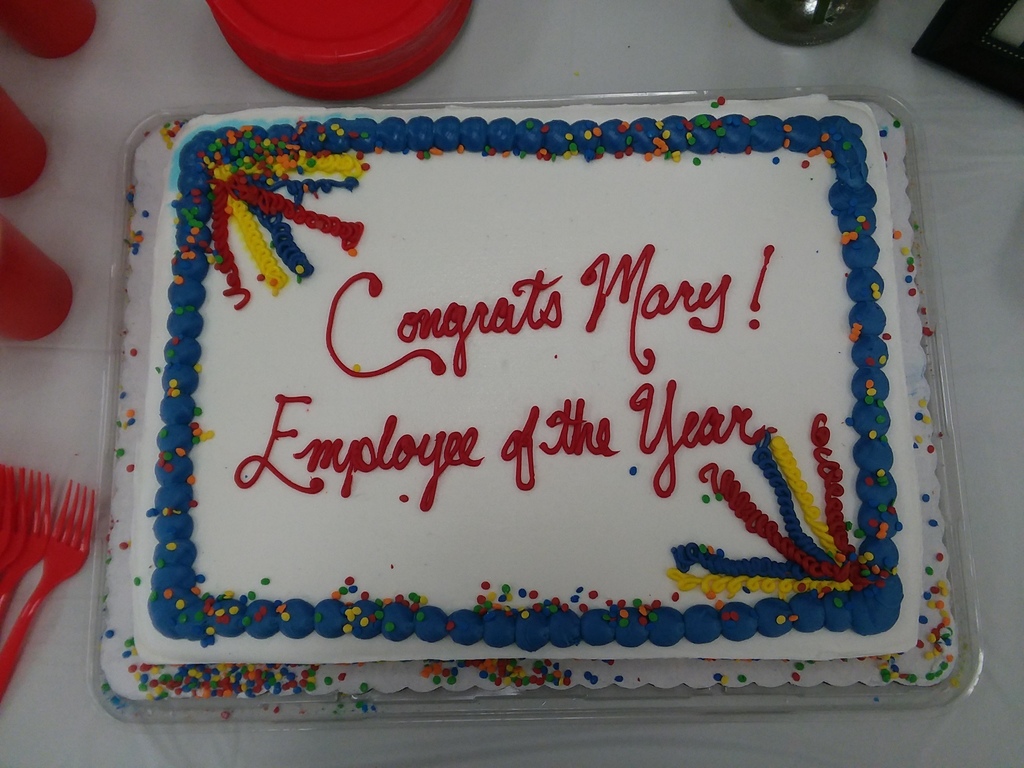 Senior Spotlight: Brian Crum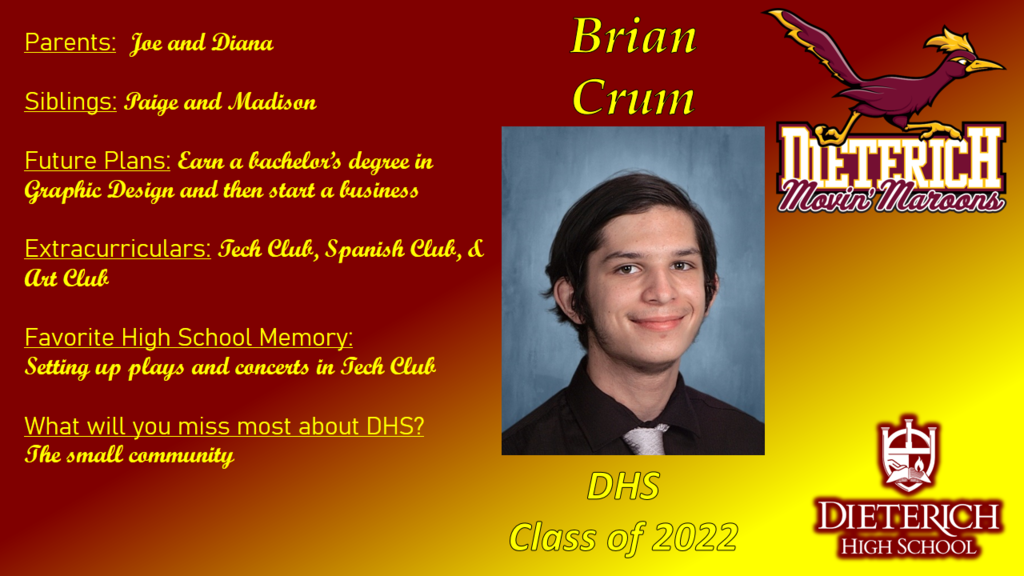 Senior Spotlight: Tomi Tolch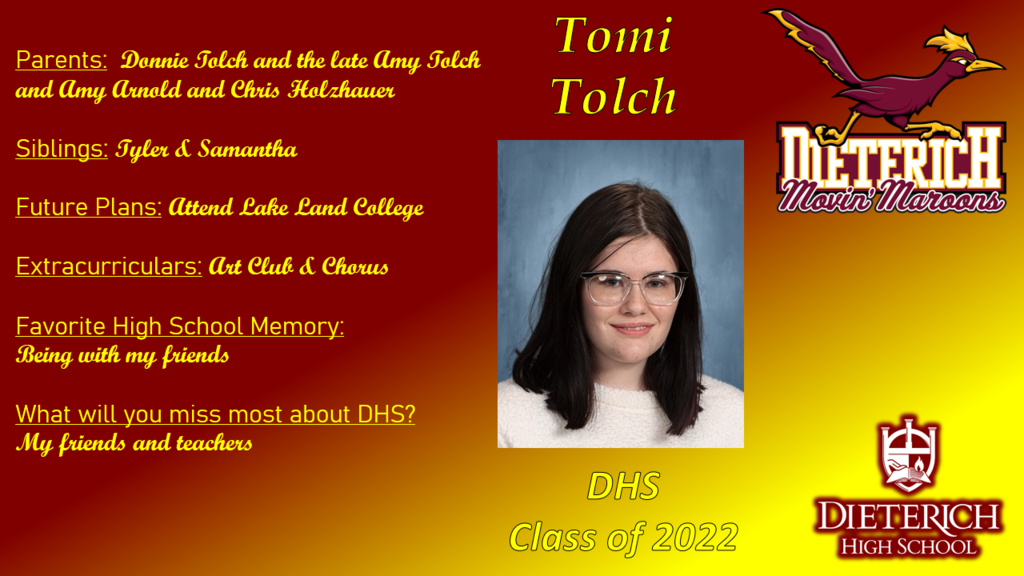 Senior Spotlight: Hailey Budde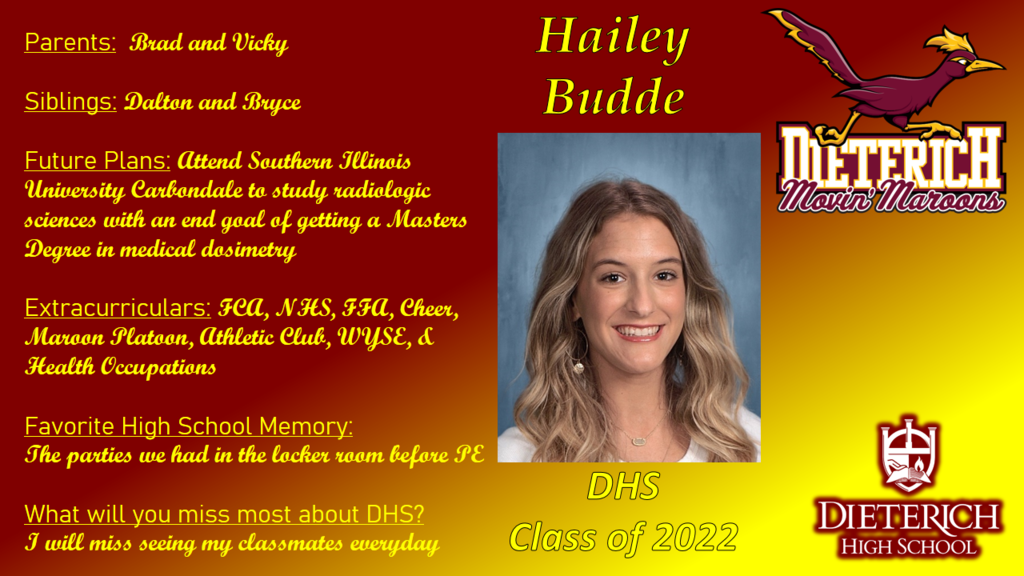 Due to wet field conditions the HS Baseball game at Vandalia today has been cancelled.