The 4th grader had a great time learning about race cars and body bikes today! A big thank you goes out to Cody Willenborg with CW Motorsports and Mark Probst with Probst Auto Body! The students had a blast!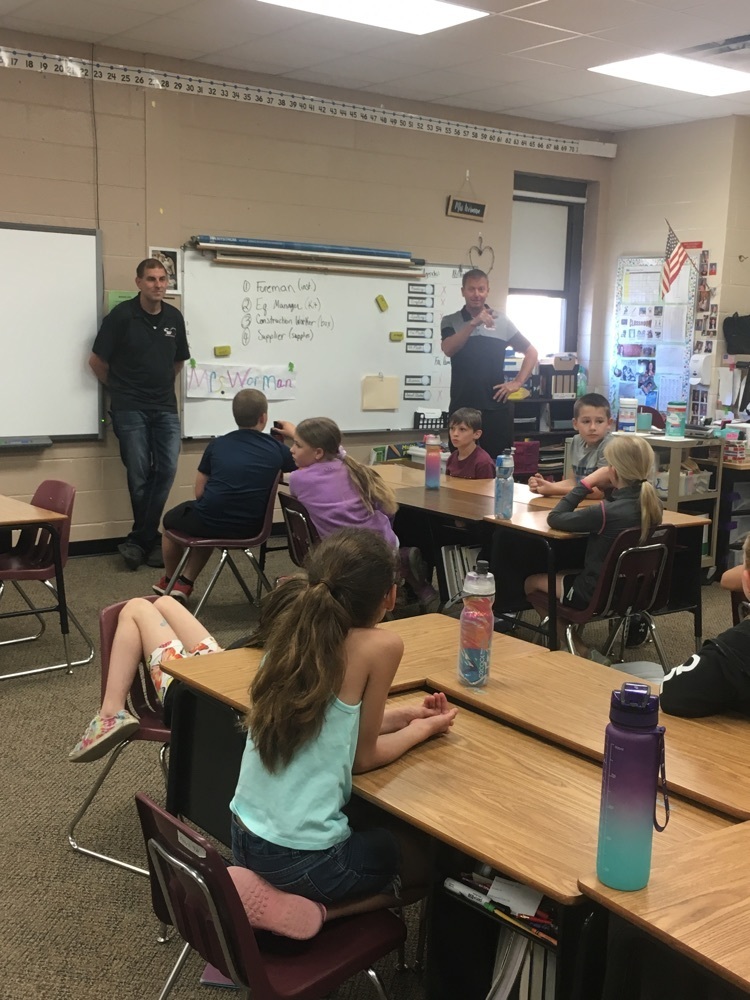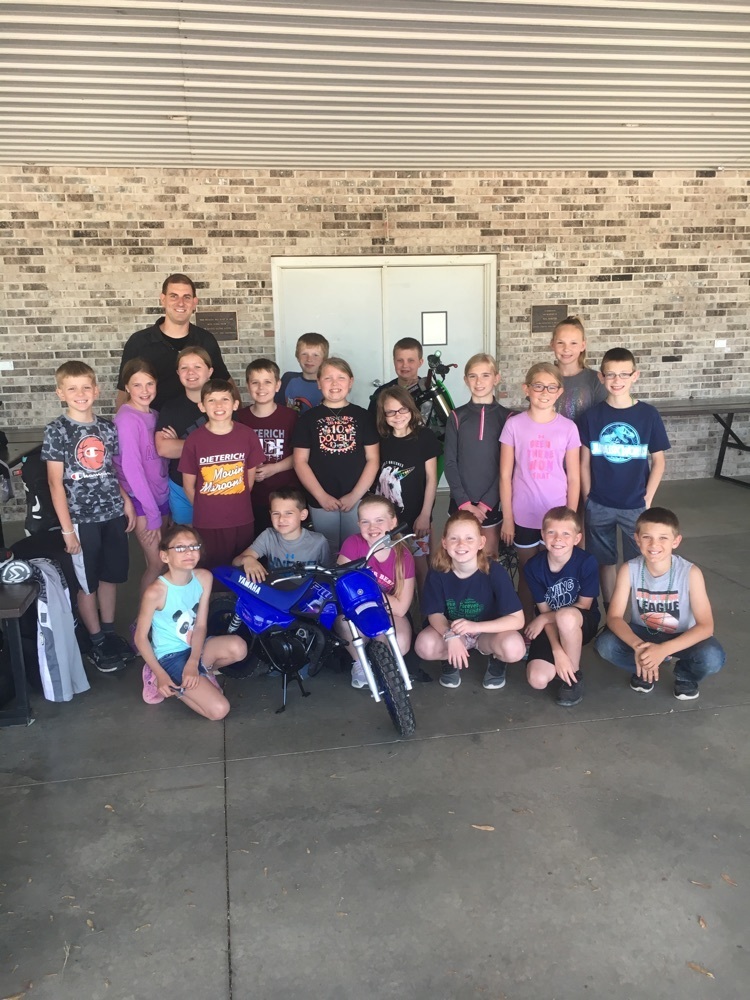 Thank you to our wonderful group of mentors at Dieterich Elementary! They have each had a student this year that they have met with each week. If you are interested in becoming a mentor for the 2022-2023 school year please contact Lauren Fowler at
lfowler@dieterichschools.org
for more information!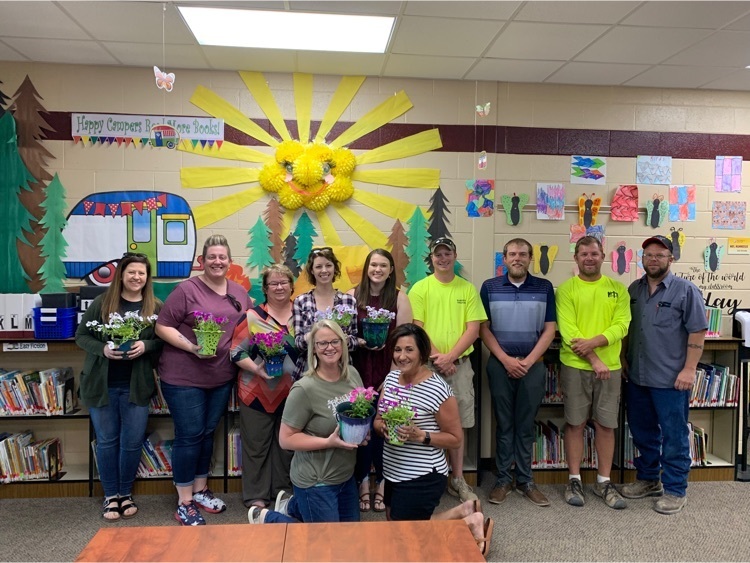 Yesterday our 6th grade students and staff had a blast at the EJ water facility in Gila and then lunch and arcade games in Olney!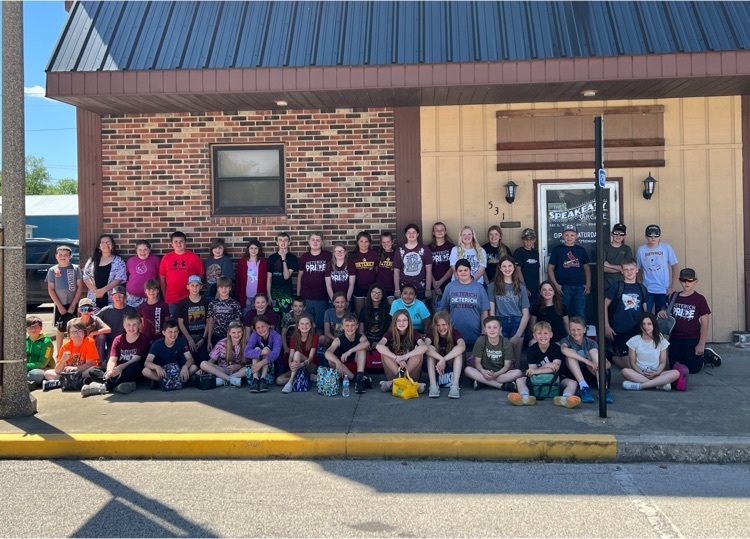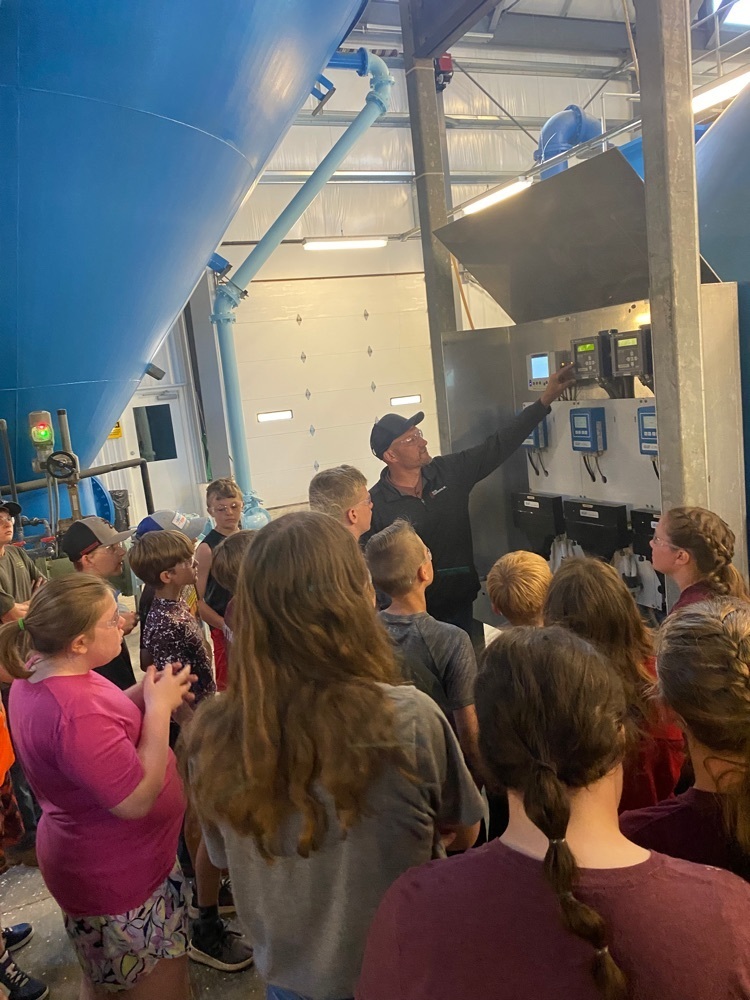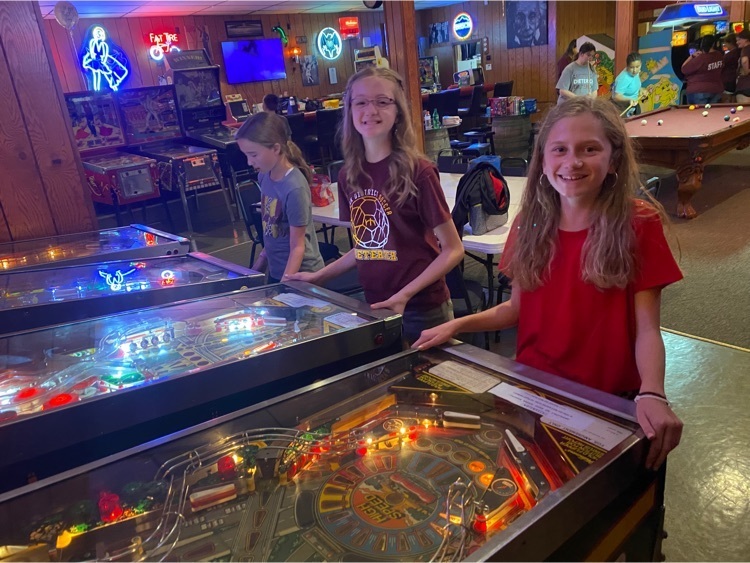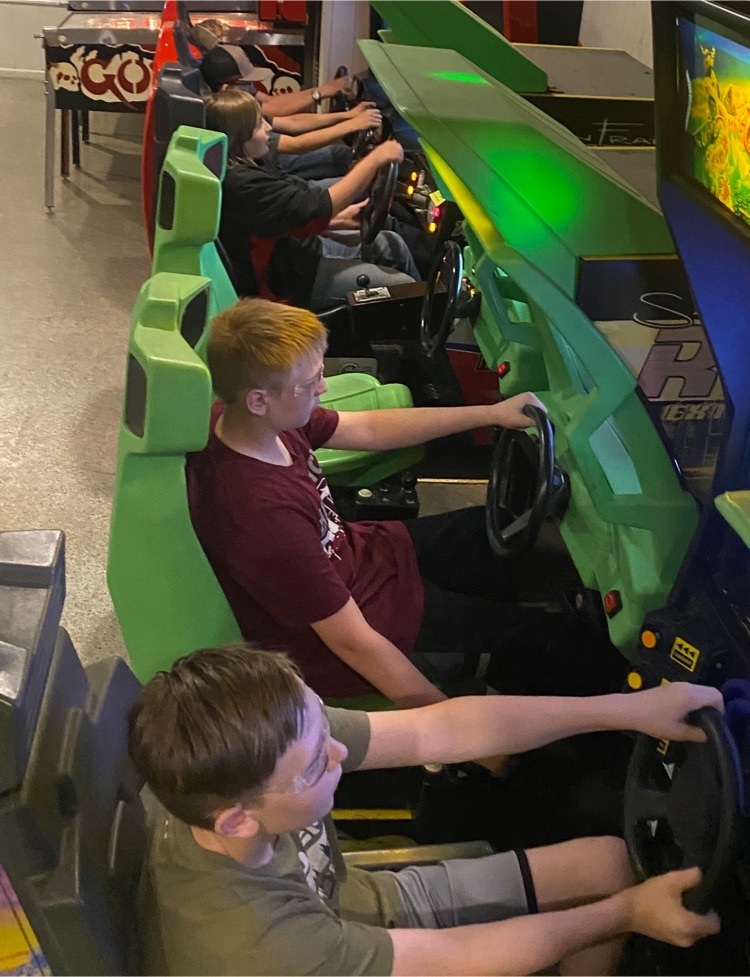 Congratulations to the DHS Class of 2022!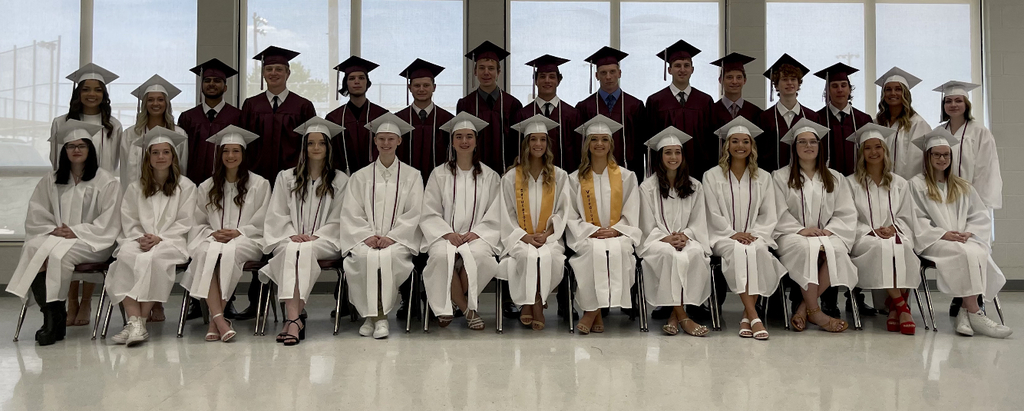 This year many DHS Seniors participated in Health Occupations, CTECH, and CEO. The following students recently completed these programs: Completing the Health Occupations program were Hailey Budde, Madilyn Brummer, Jozlyn Haycraft, Jadyn Pruemer, and Emma Meinhart. Completing the CTECH program were Alex Flood, Braden Shadle, Levi Slifer, Andrew Lidy, Bryce Budde, Dalton Budde, and Andrew Wente. Completing the CEO program were Megan Bierman and Maggie Britton. We would like to congratulate these Seniors on a job well done!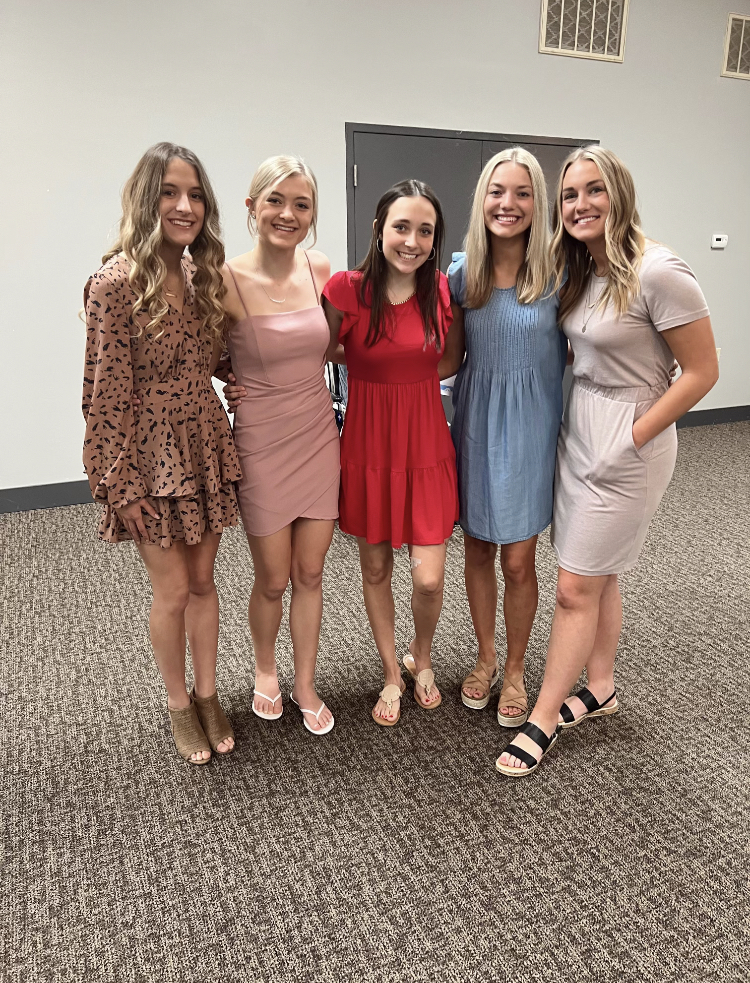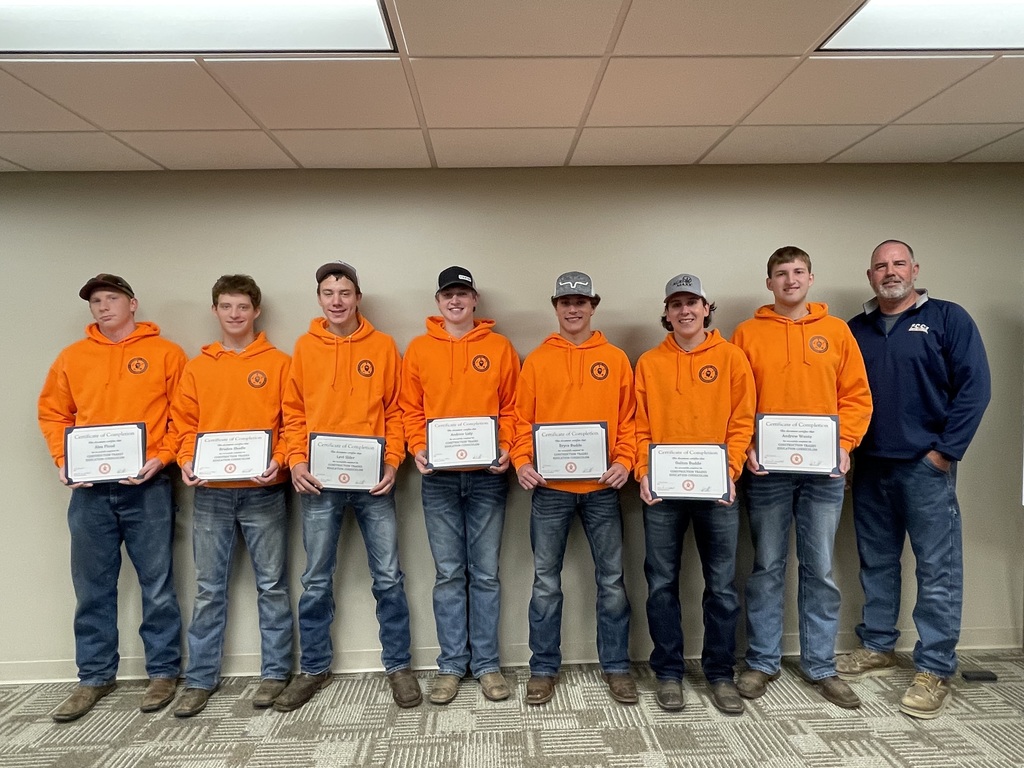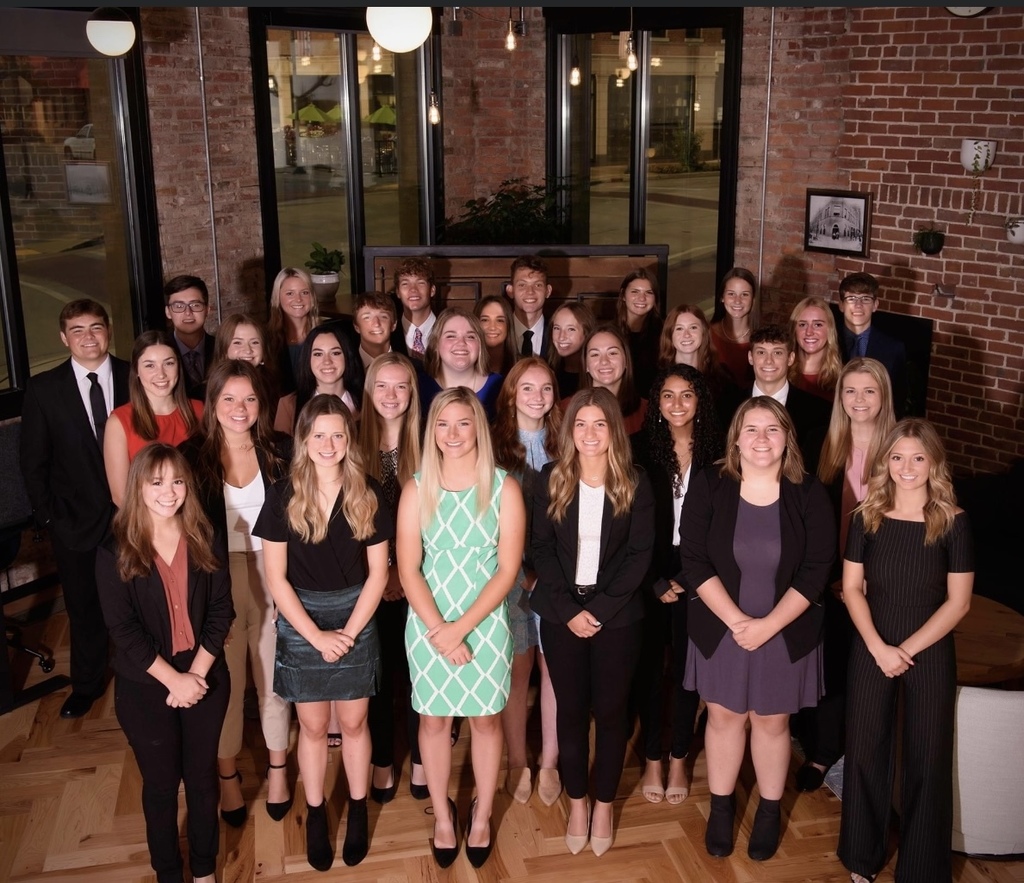 Senior Spotlight: Paige Higgs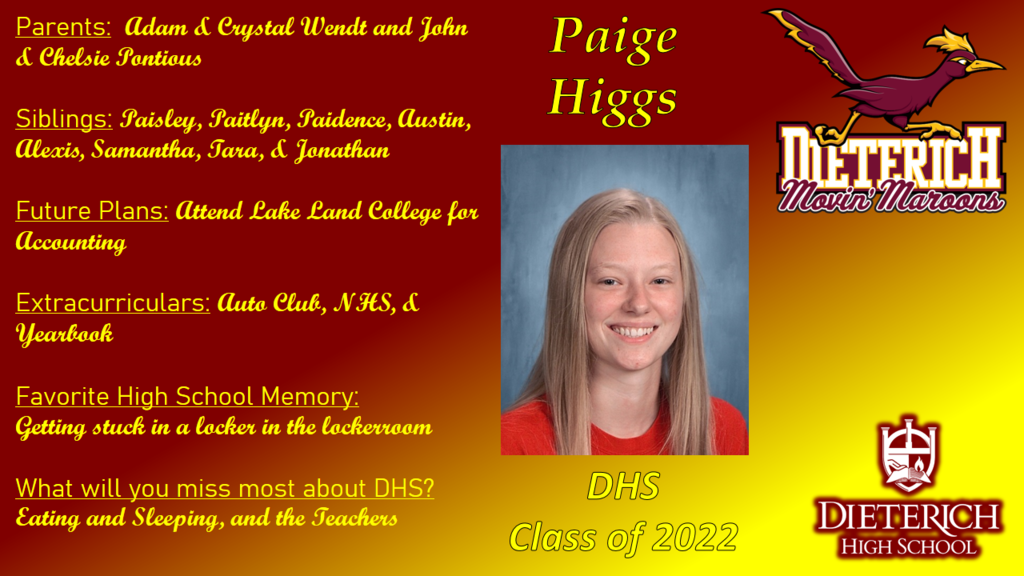 Senior Spotlight: Kaitlyn Boerngen

Due to renovations at the South Central baseball field, today's HS baseball game will be played at Dieterich.

Congratulations to Mary Lucy for being named the OPAA! Food Service Regional Employee of the Year! Thank you for all you do for our students!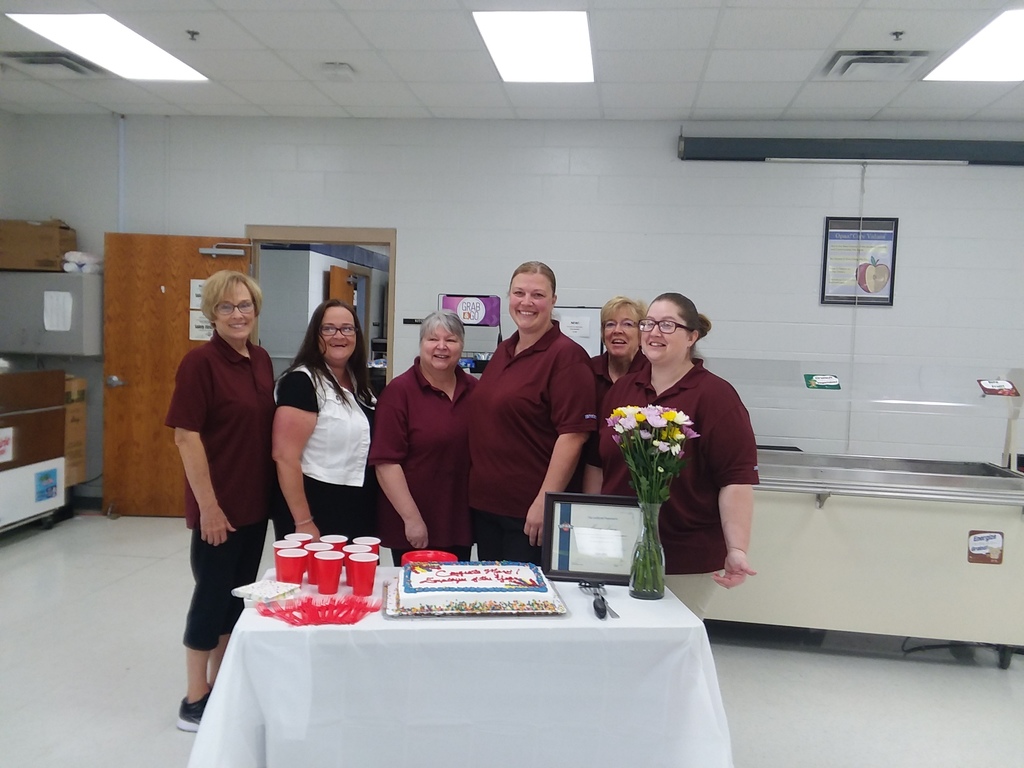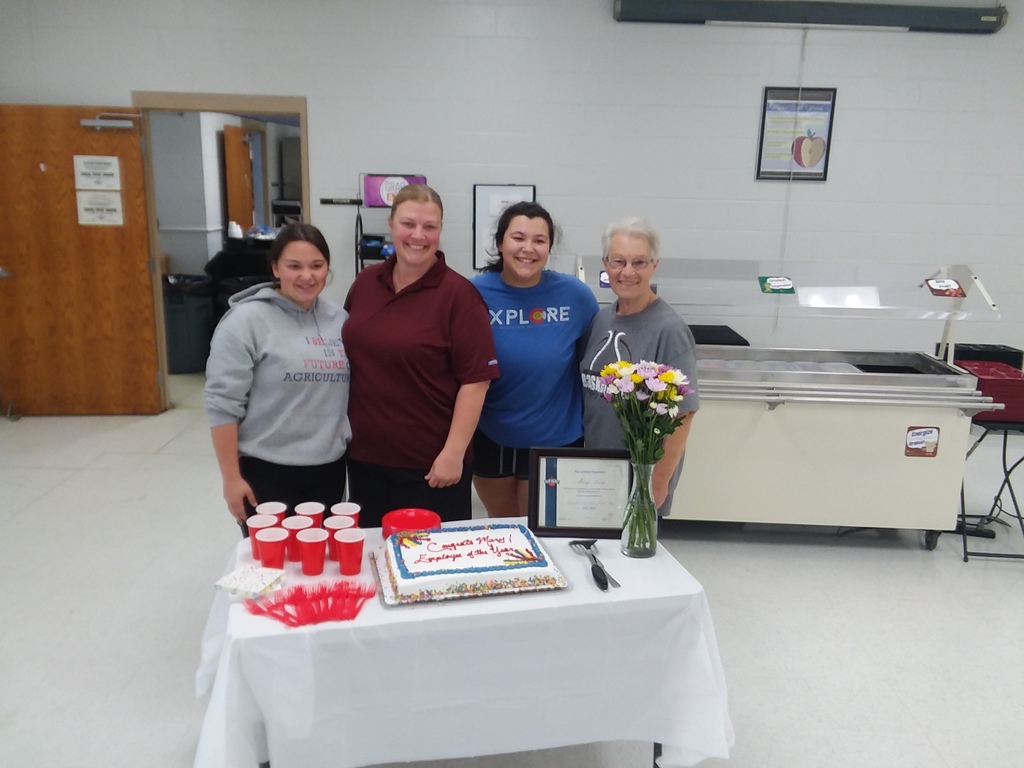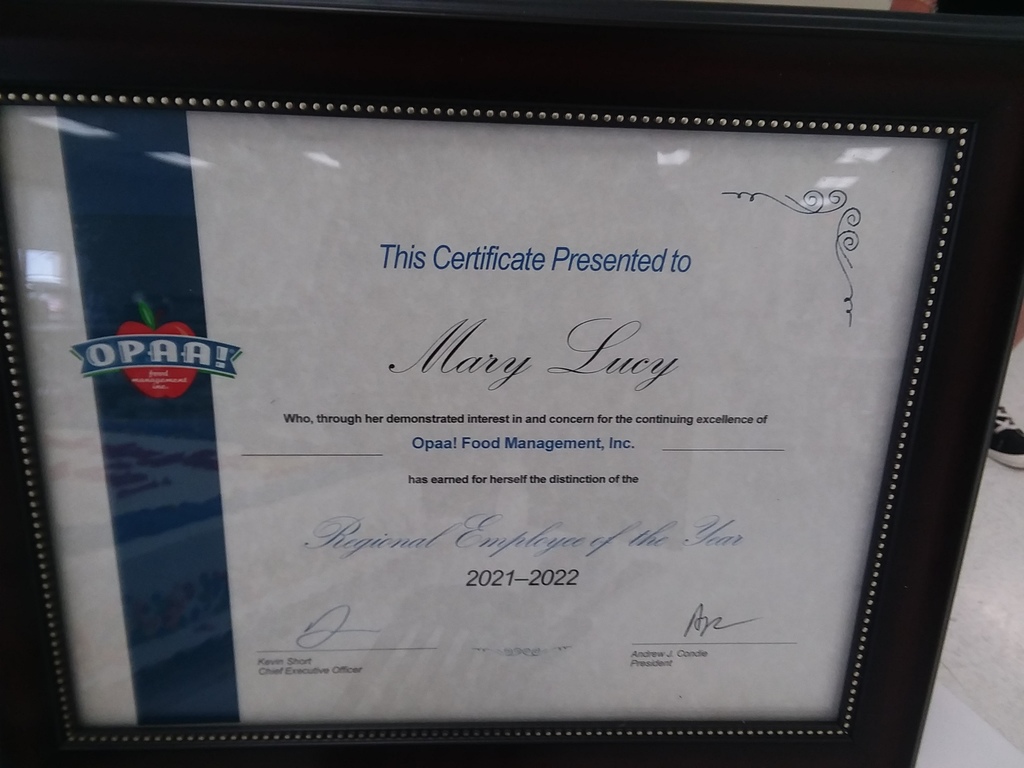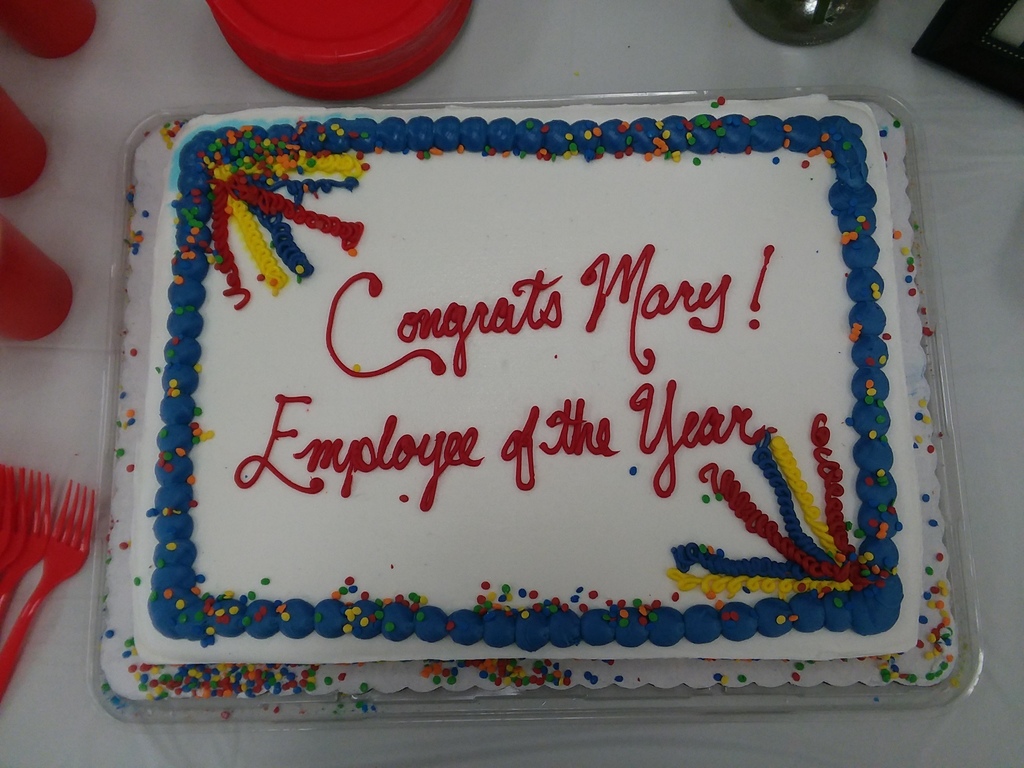 Senior Spotlight: Brian Crum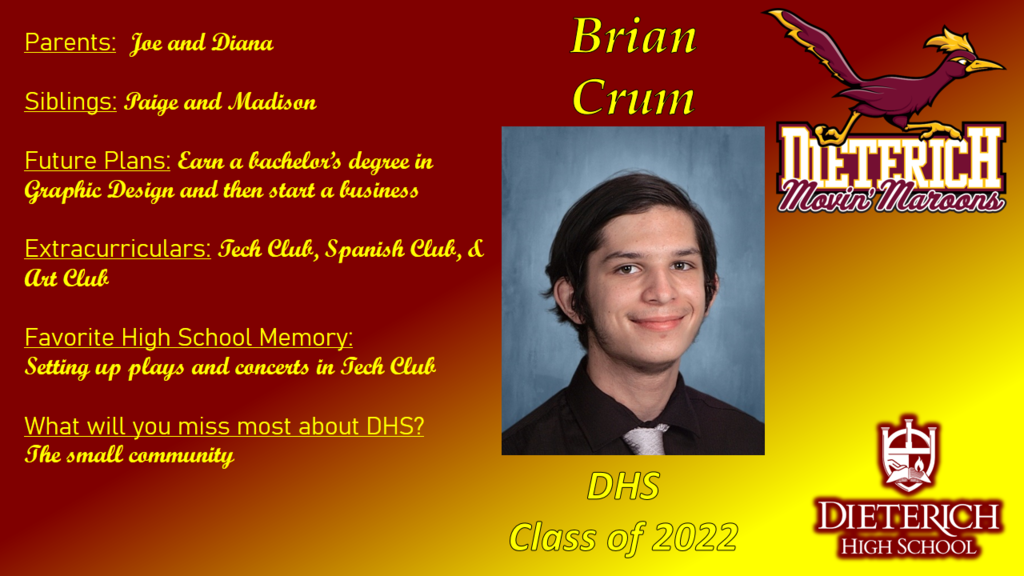 Senior Spotlight: Tomi Tolch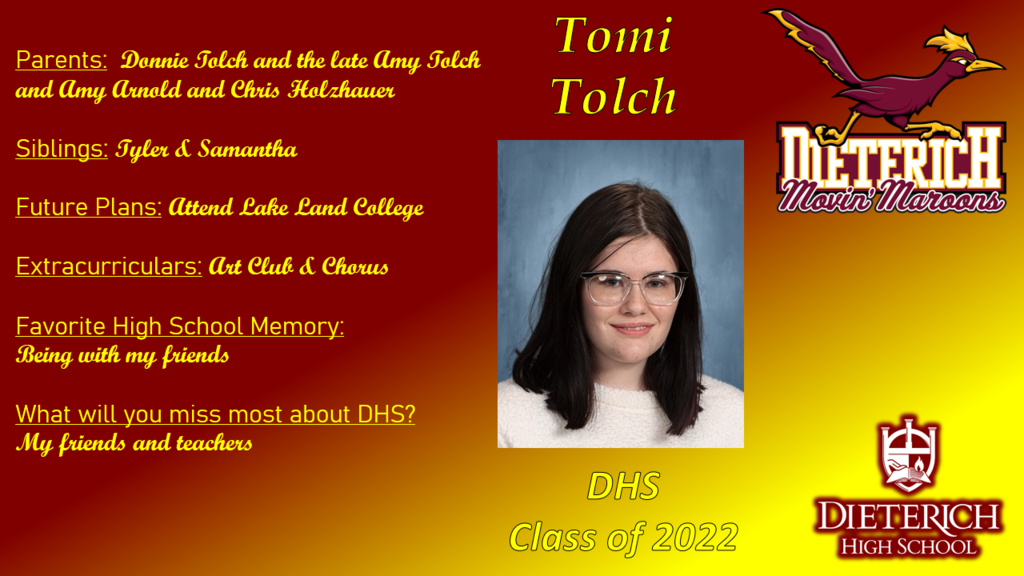 Senior Spotlight: Hailey Budde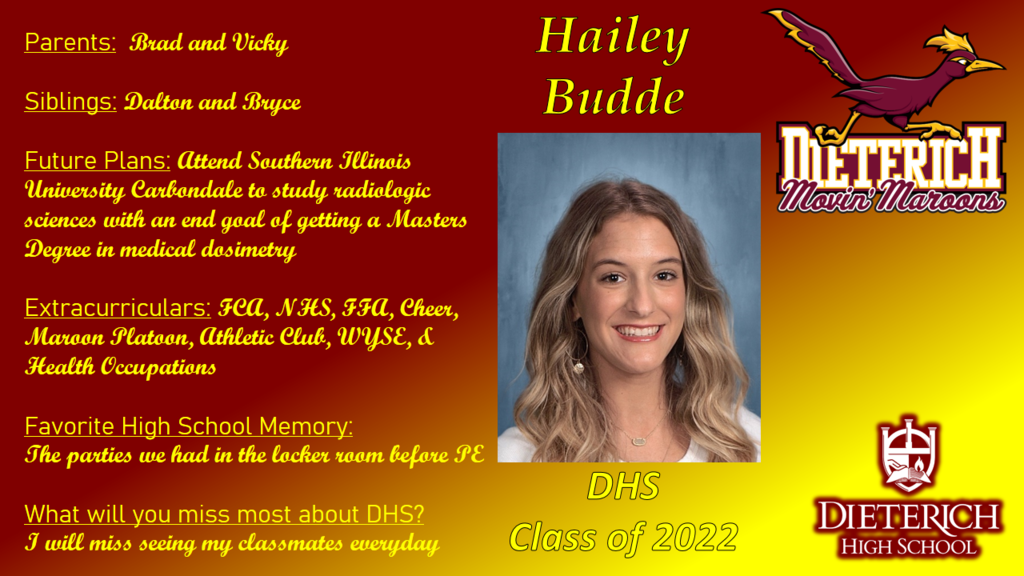 Due to wet field conditions the HS Baseball game at Vandalia today has been cancelled.

Due to wet field conditions both the HS Baseball and Softball games for tonight have been cancelled.

A little rain did not slow down our 2nd grade field trip to Ballard Nature Center yesterday! The staff and students had a great day out of the building!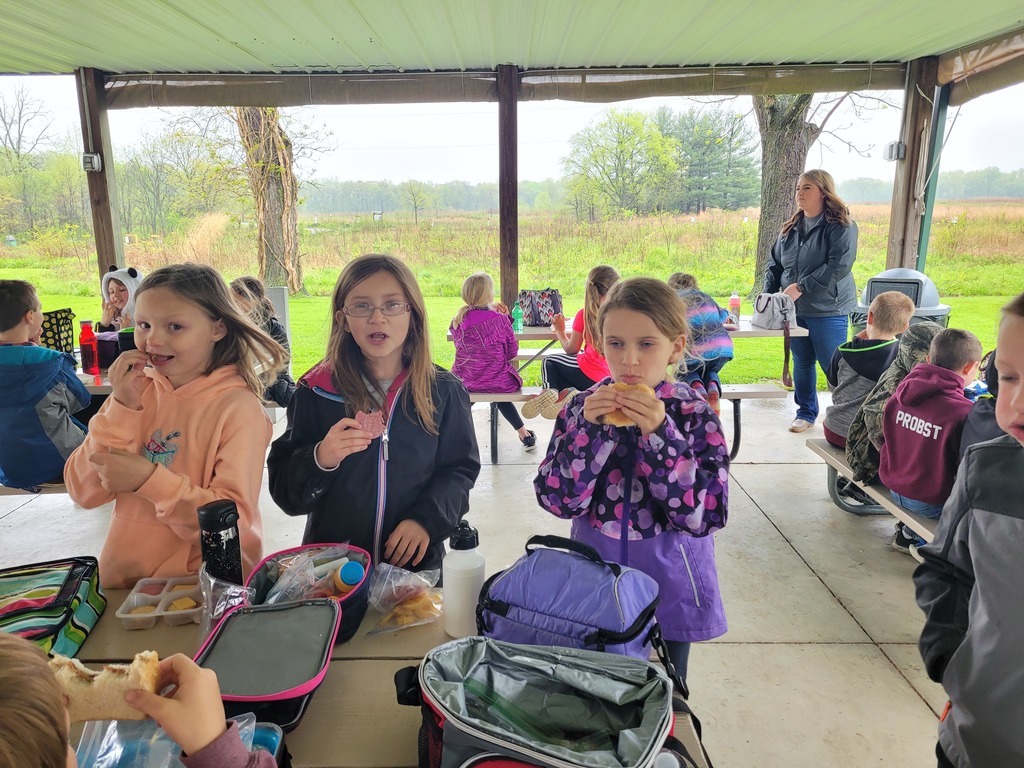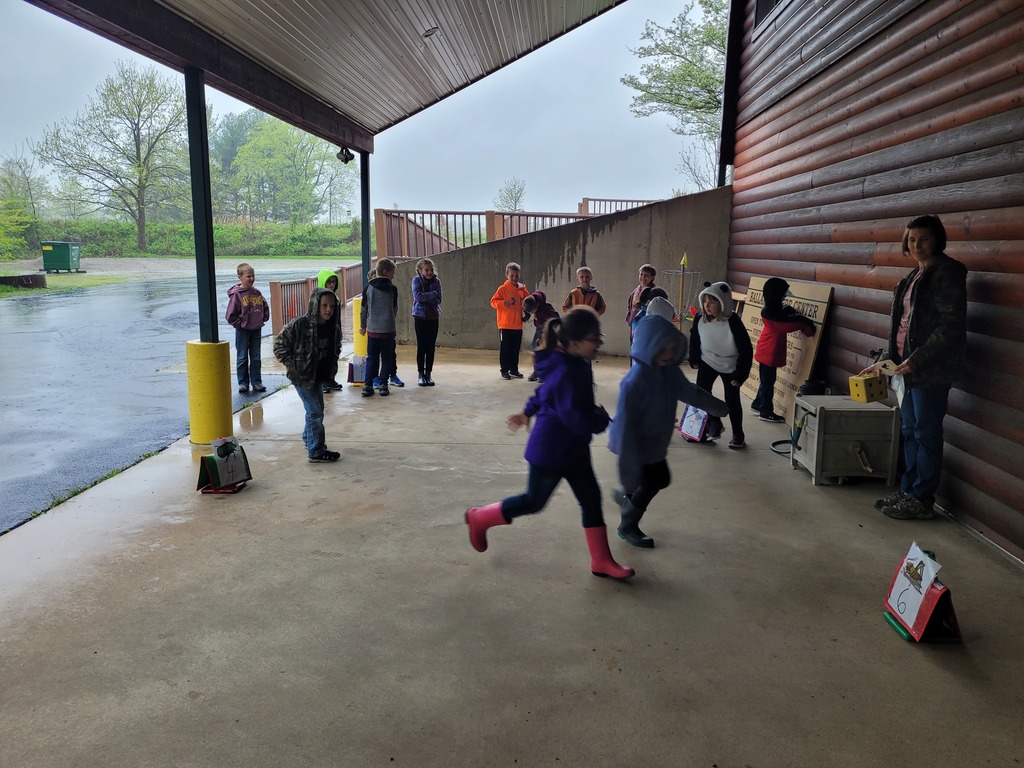 Senior Spotlight: Emily Hall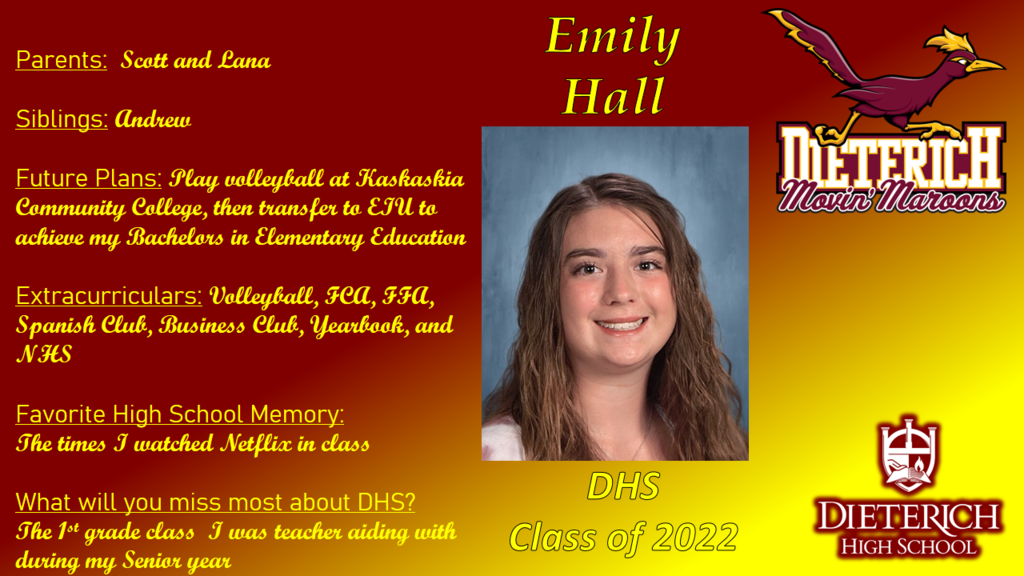 Senior Spotlight: Andrew Lidy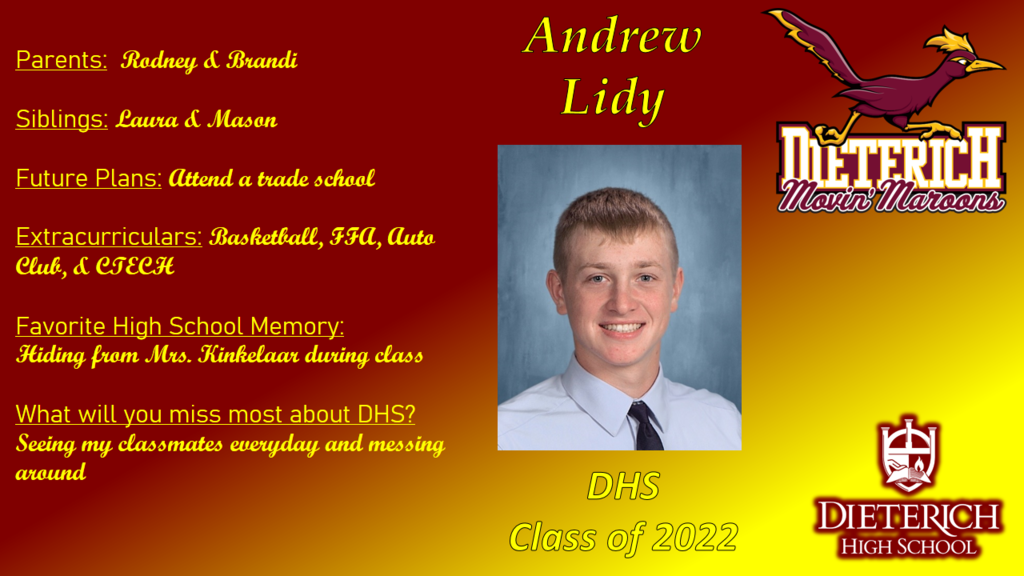 Senior Spotlight: Katie Winterrowd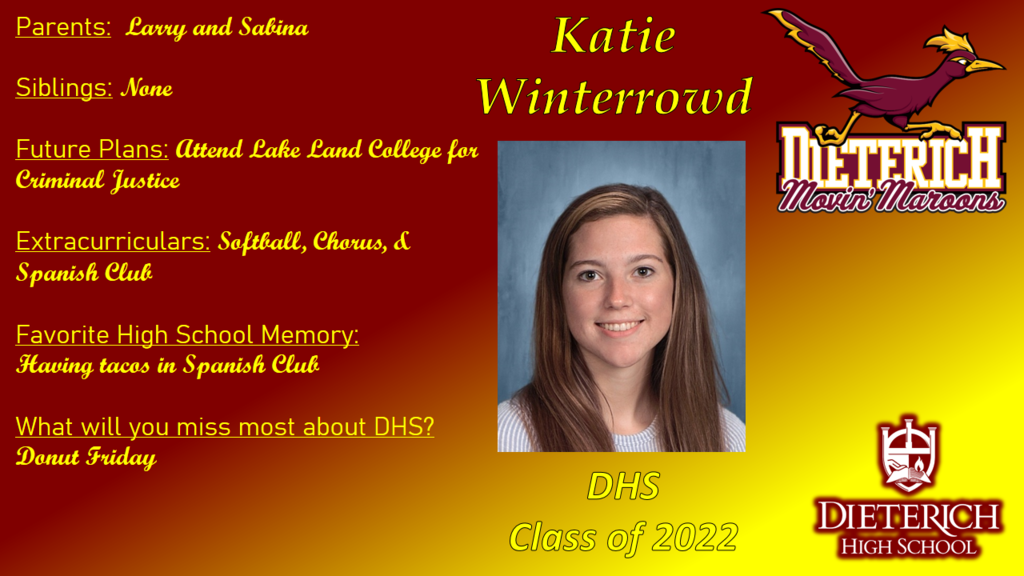 Senior Spotlight: Megan Bierman

Senior Spotlight: Jozlyn Haycraft