Happy Teacher Appreciation Week to the best in the business!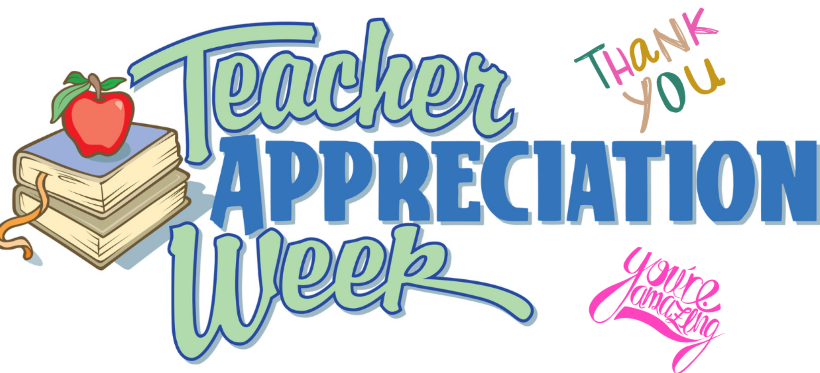 Senior Spotlight: Allyson Holste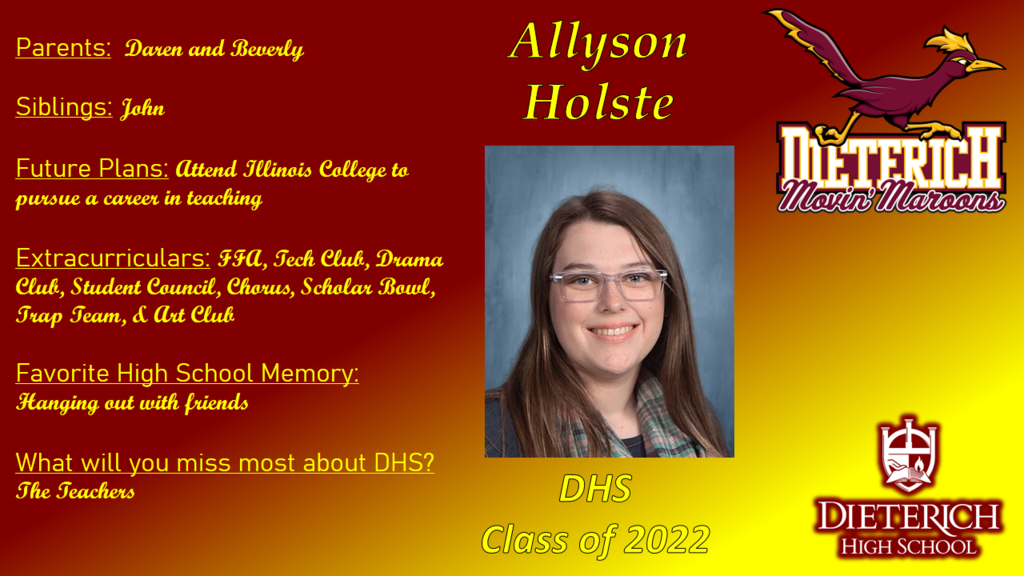 Senior Spotlight: Alex Flood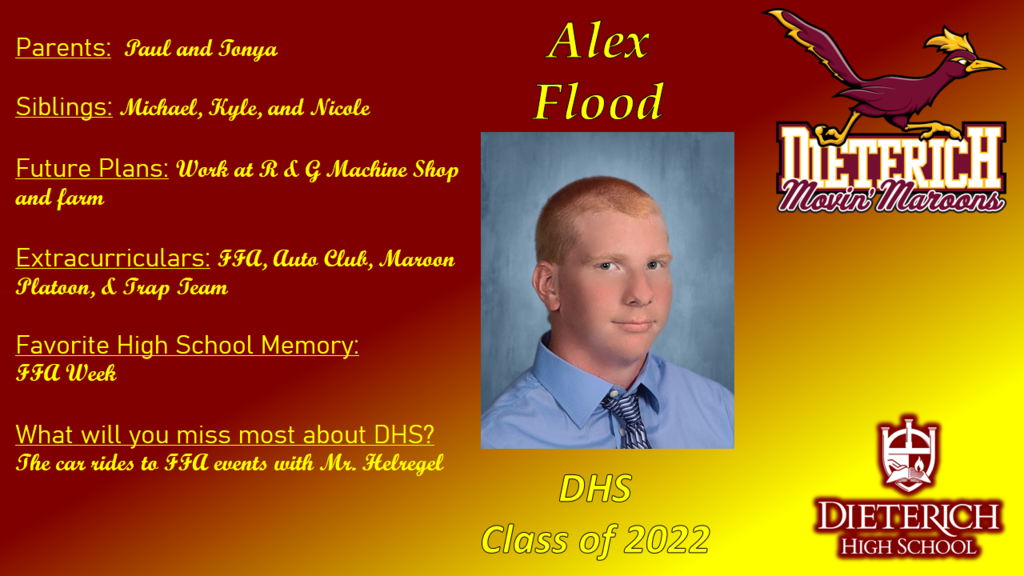 Ziplining!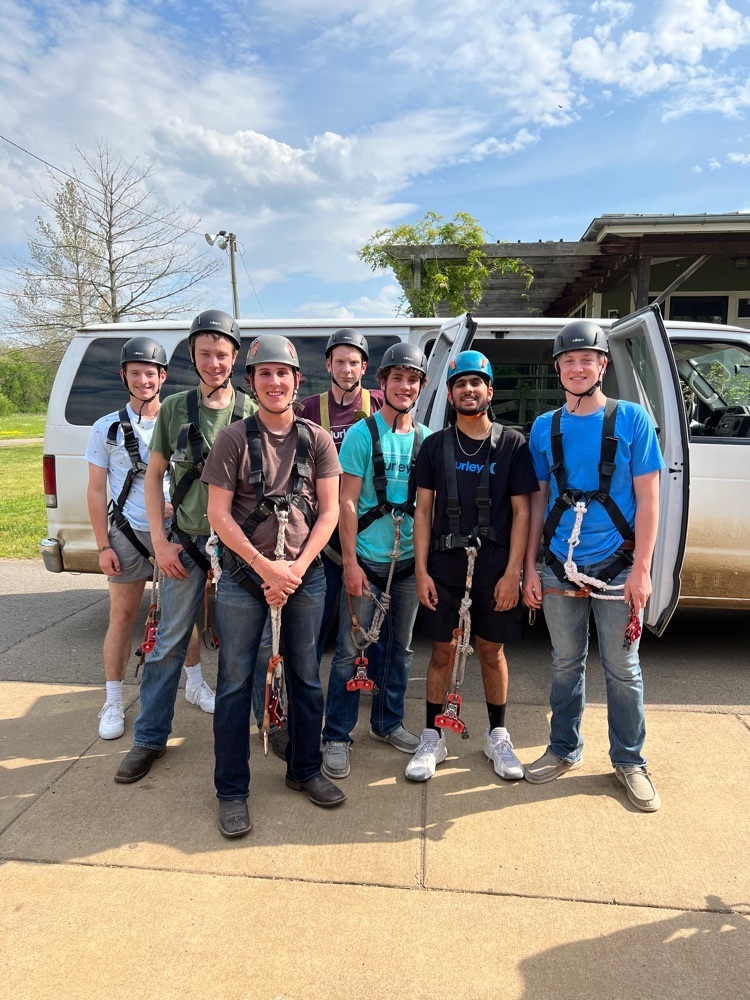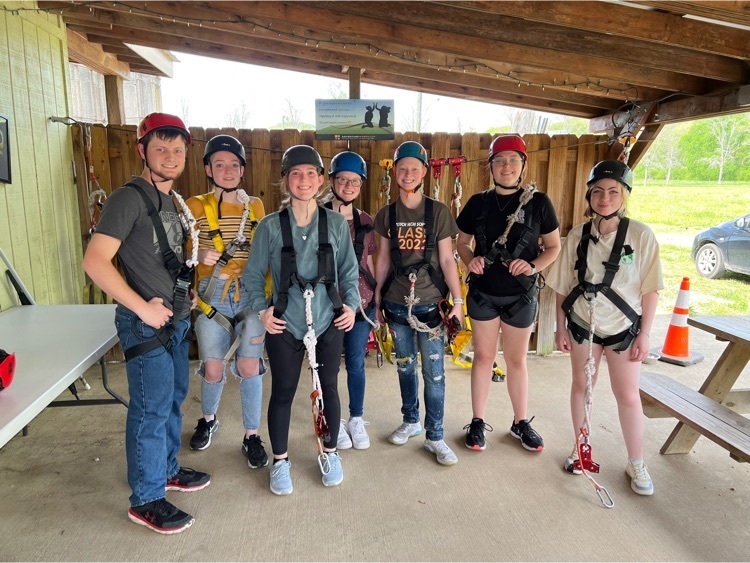 Senior Spotlight: Cylas Niemeyer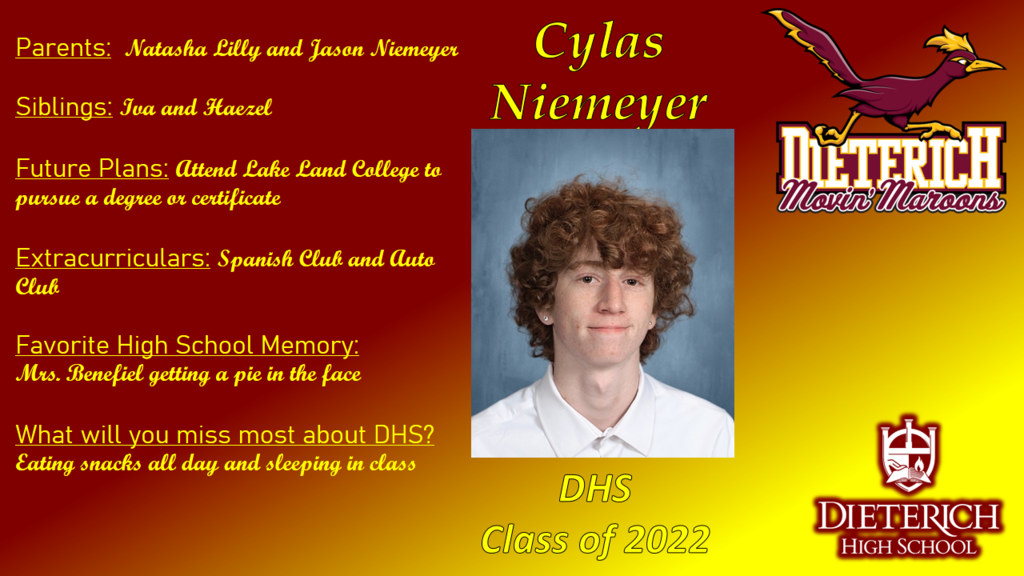 DIETERICH UNIT #30 ANTICIPATED VACANCIES 2022-23 SCHOOL YEAR Elementary Teacher (3rd Grade) Substitute Teacher (Full Time/Salary Schedule, PEL Required) Instructional Aide(s) (Full Time) Custodian (Full Time) Letter of application, resume and credentials should be submitted to: Dieterich Unit #30 Mr. Cary Jackson P.O. Box 187 Dieterich, Illinois 62424 217-925-5249
cjackson@dieterichschools.org
Application Deadline: Friday, May 6, 2022

Day 2 of the Senior Class Trip!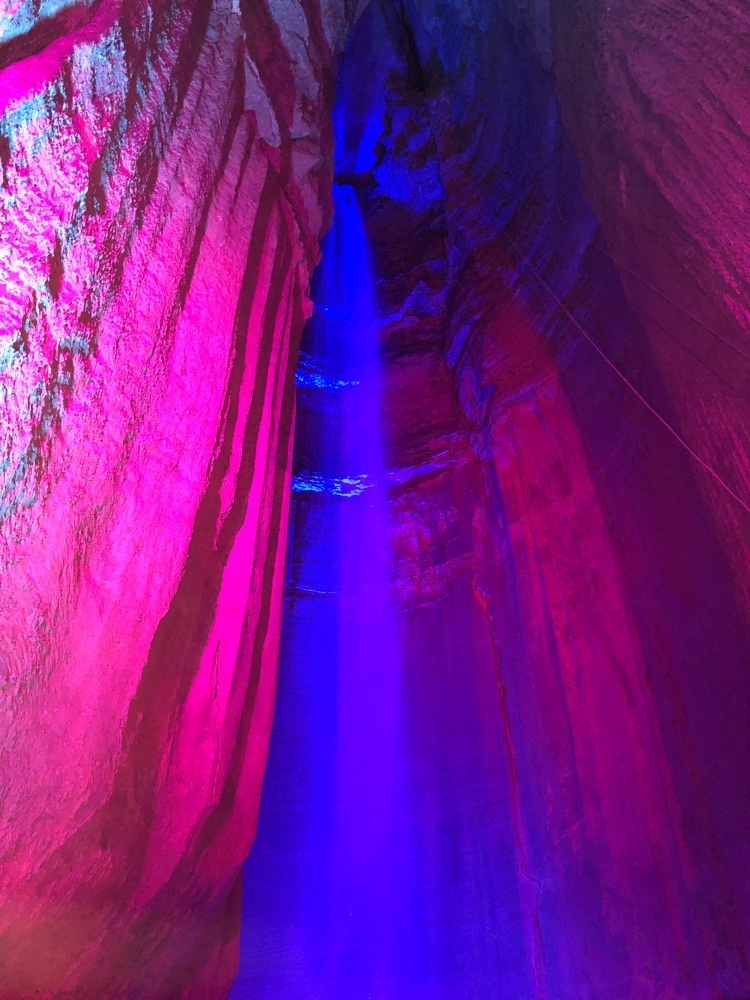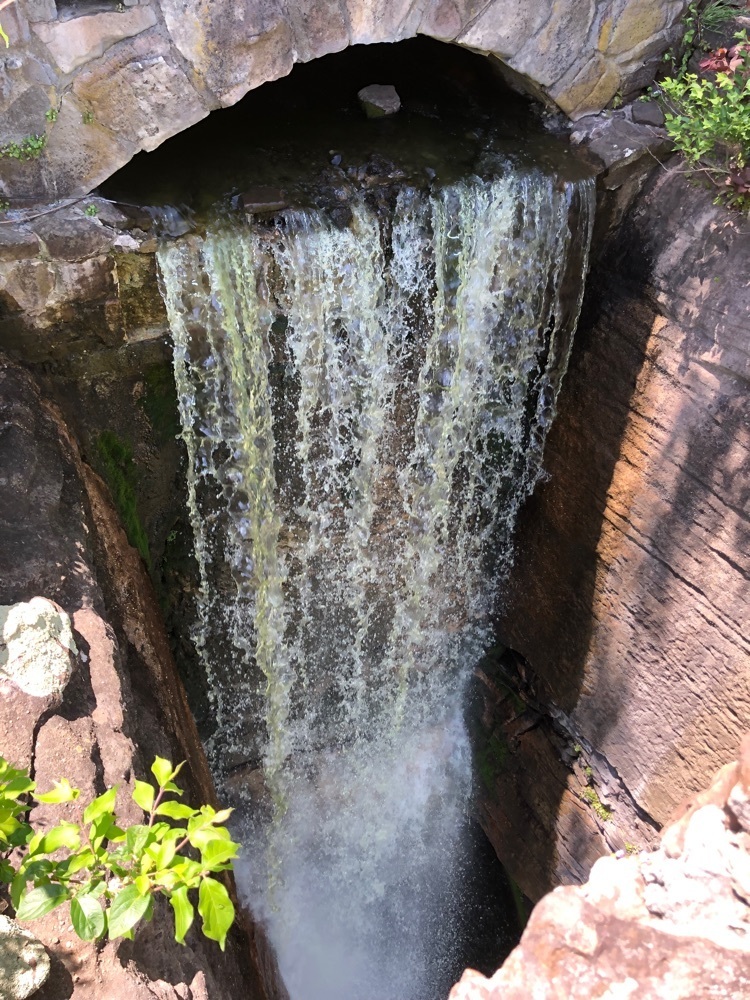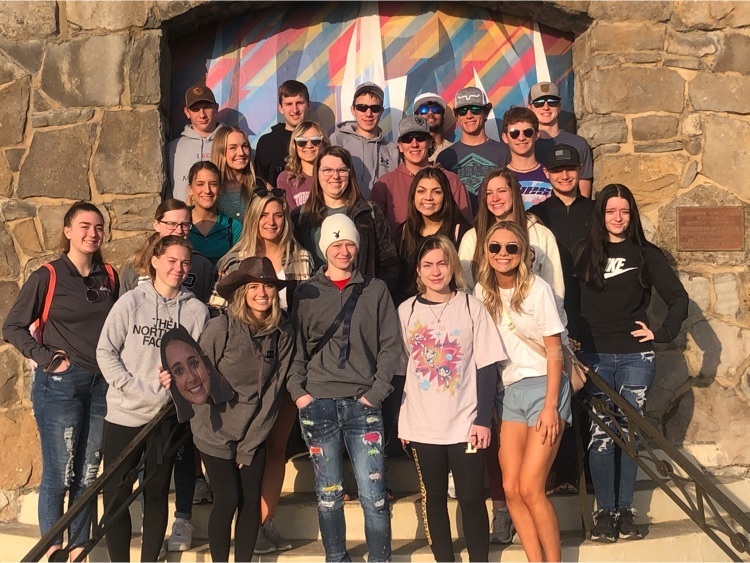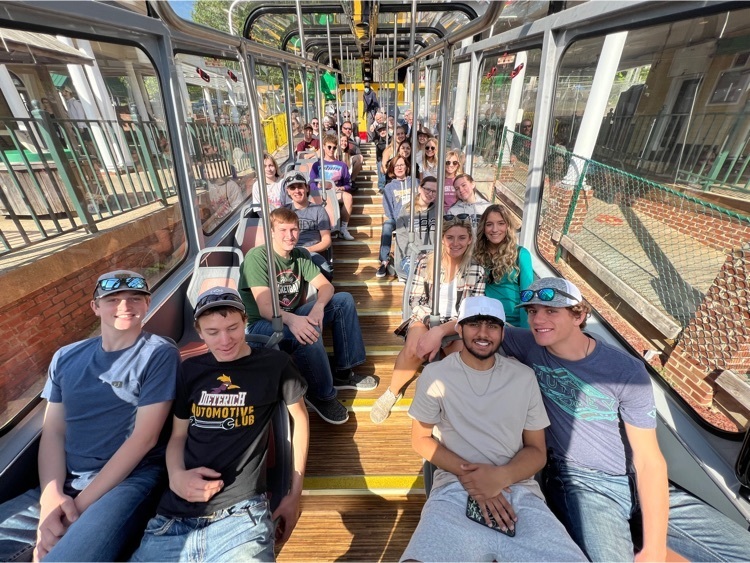 Senior Spotlight: Braden Shadle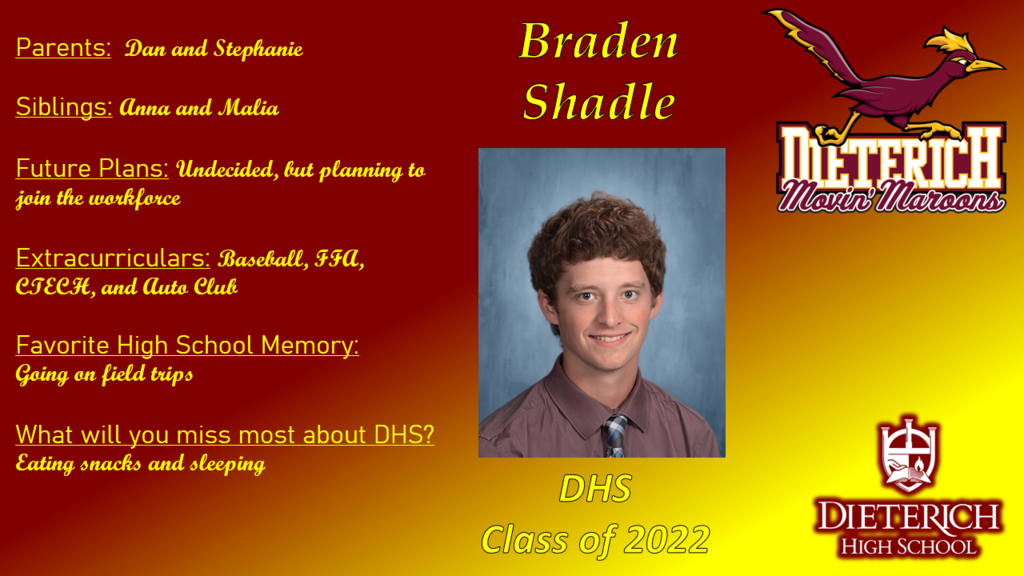 A reminder that the Dieterich Elementary Spring Carnival is tomorrow evening in the high school gym from 6:00 to 8:30! We will also have the scholastic book fair! We hope to see you there!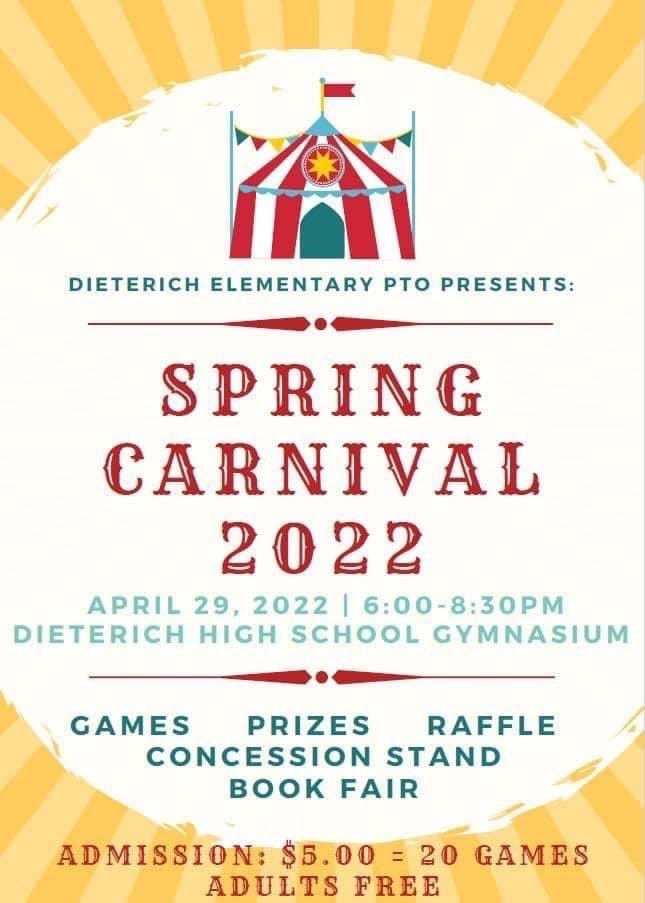 Ruby Falls!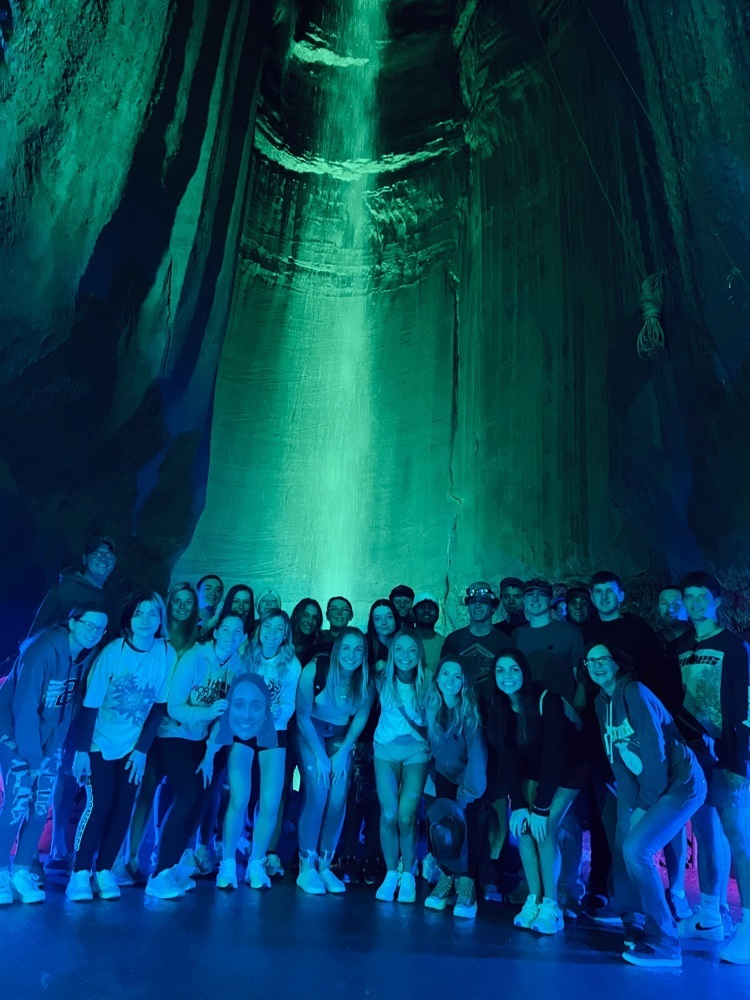 The Escape Game - Opry Mills Mall in Nashville. Everyone escaped in time!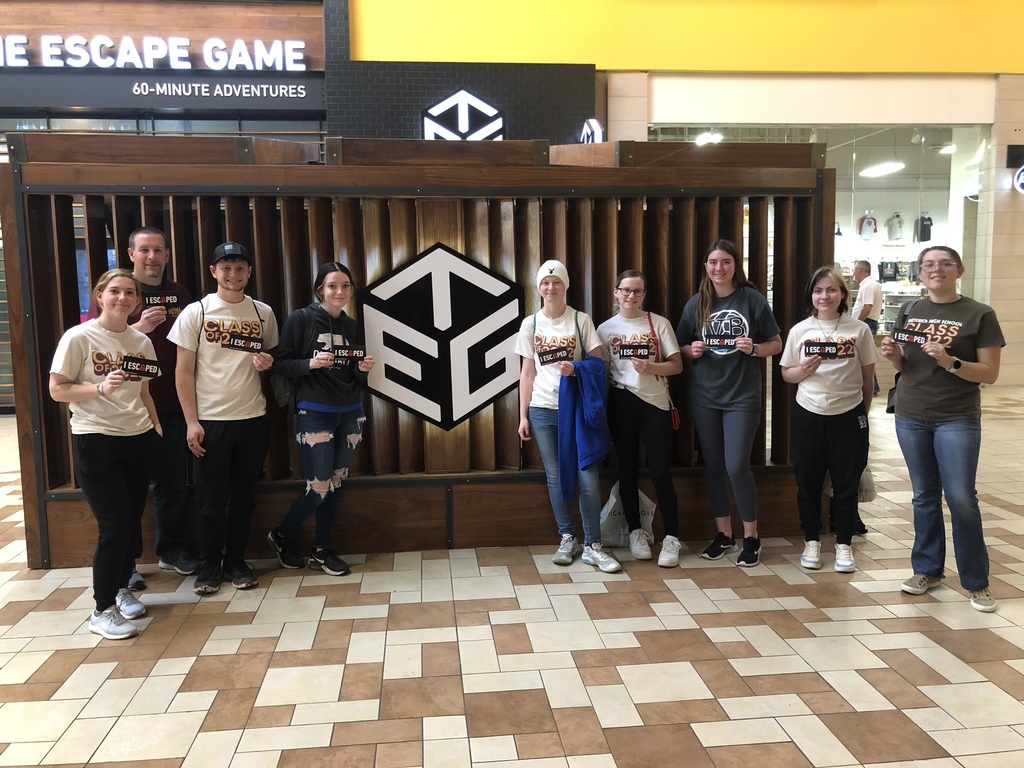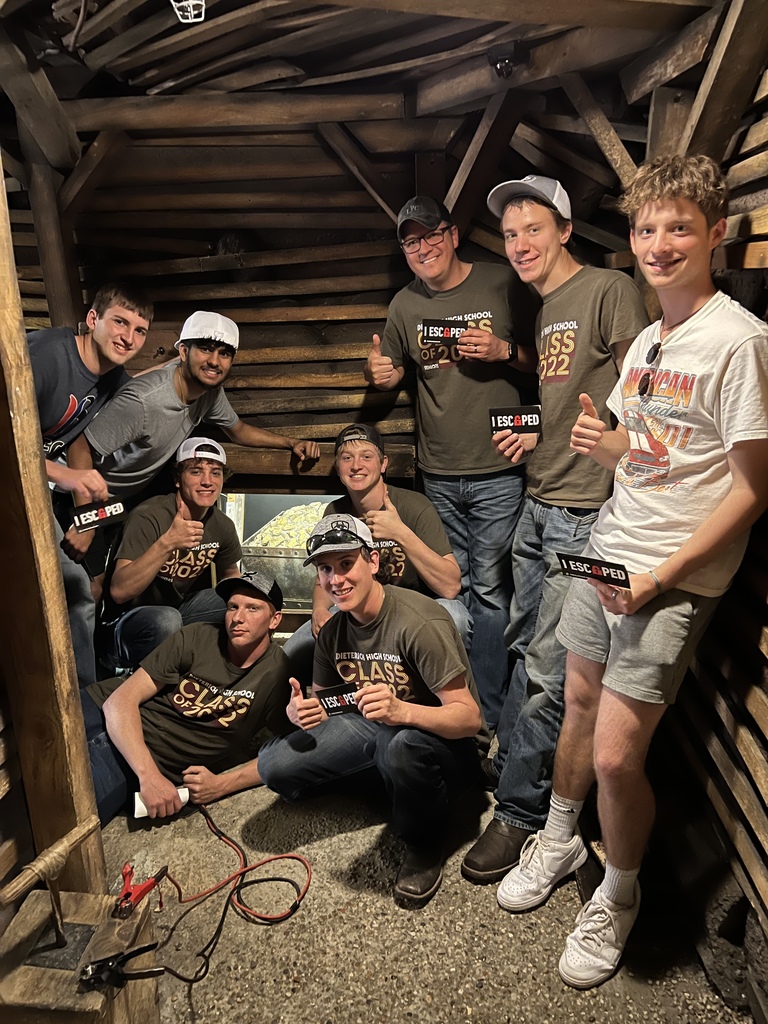 Lunch and Dancing at the Wildhorse!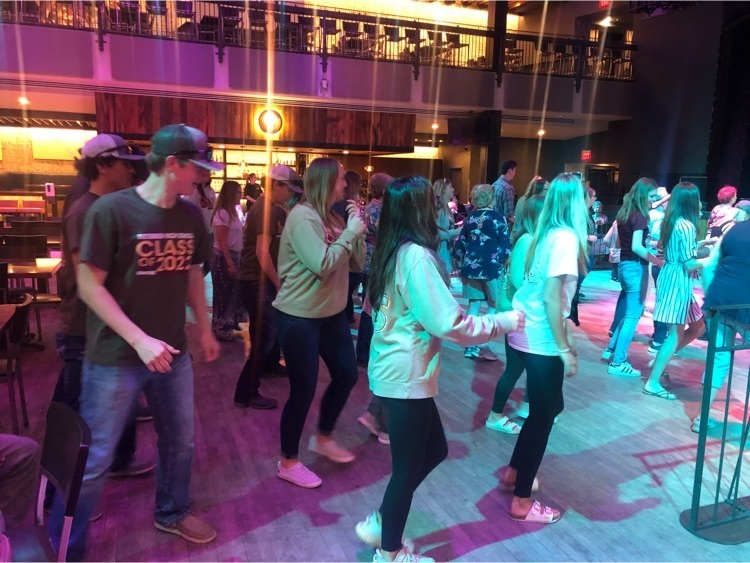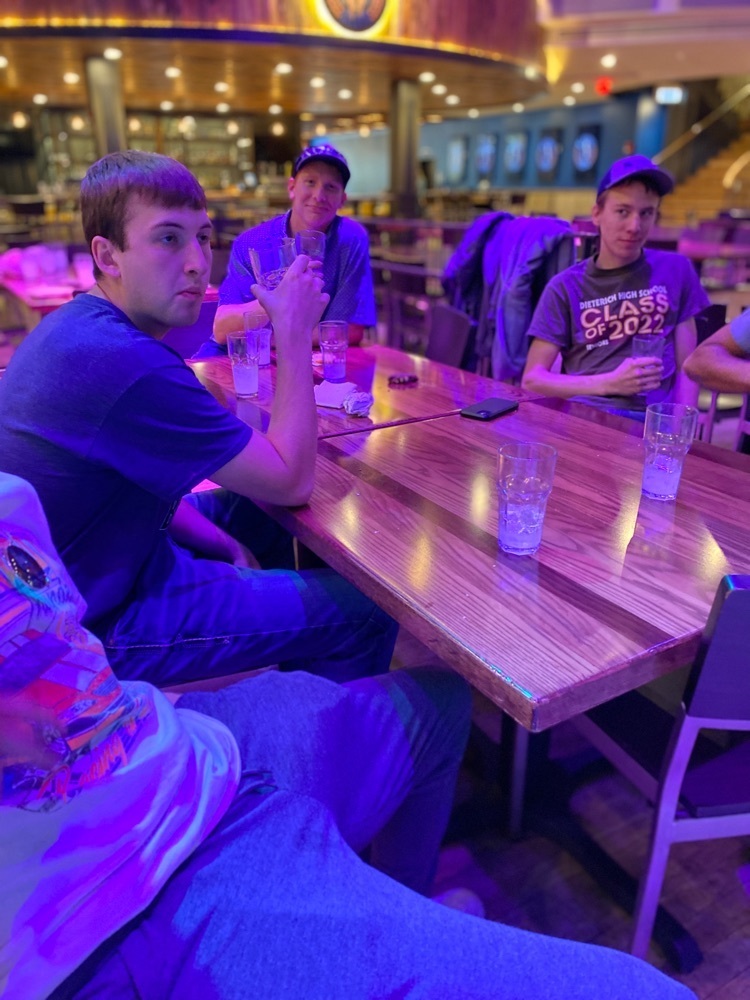 Senior Spotlight: Norma Treat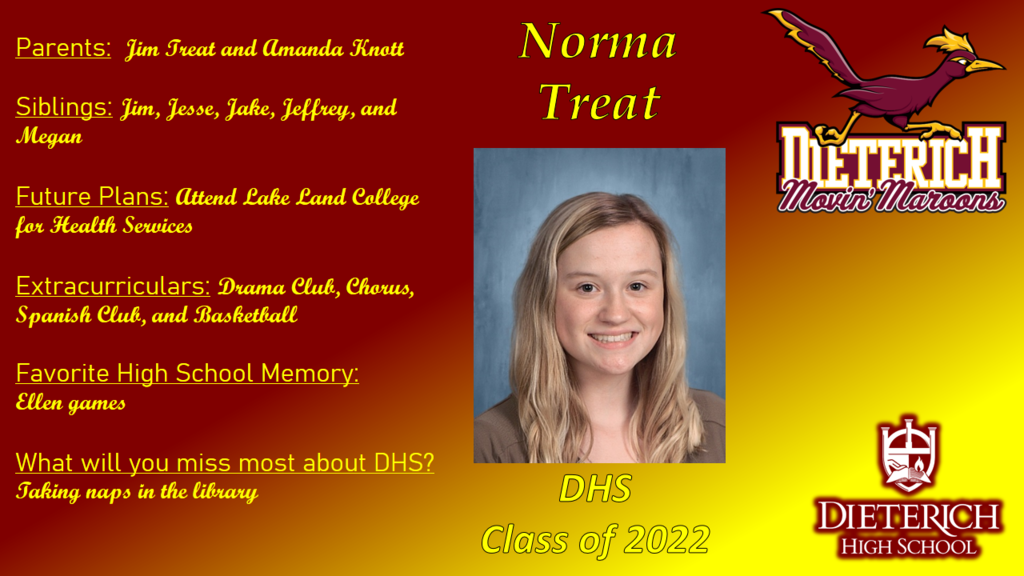 And they're off! Class of 2022 Senior Trip to Nashville/Chattanooga.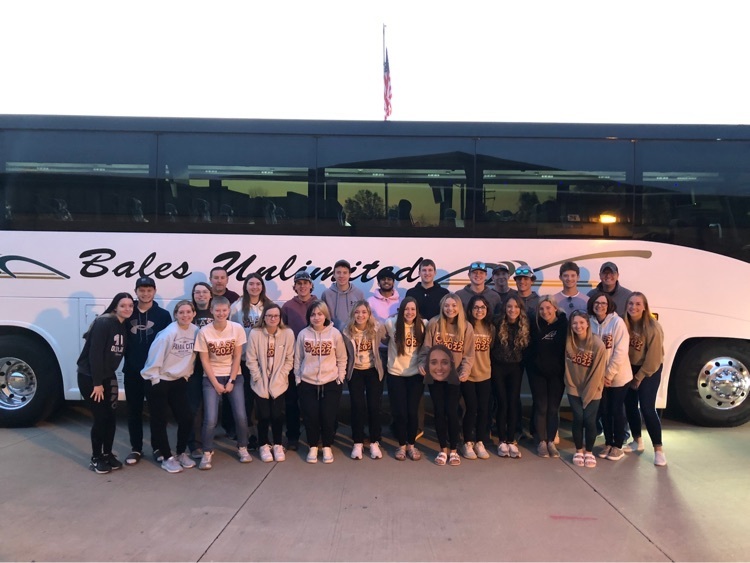 Senior Spotlight: Madilyn Brummer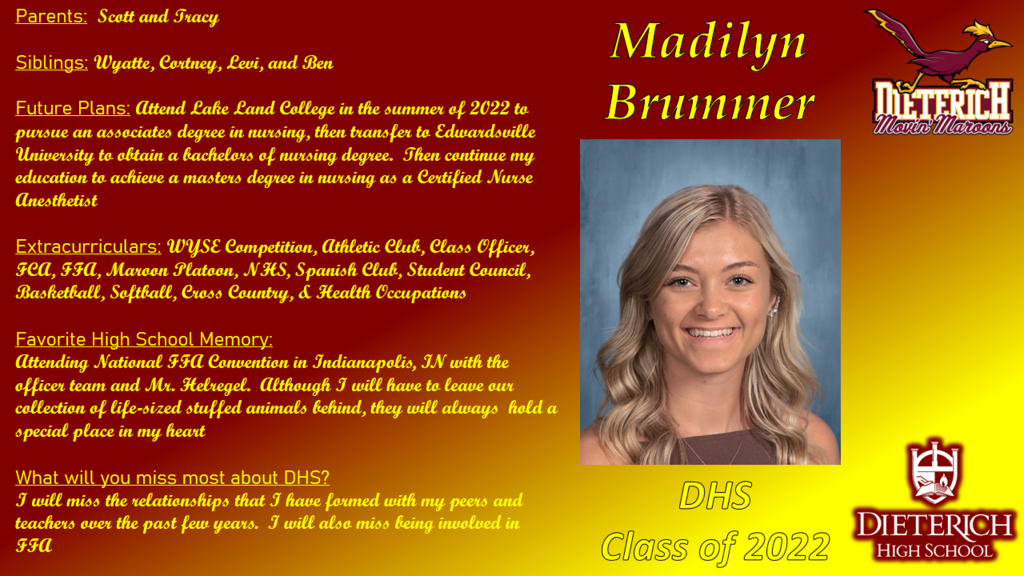 Due to wet conditions the Softball game scheduled at Dieterich for today, 4/25/22, has been moved to St. Anthony. It will be a 3:30 start time so that the team is able to be back for the activity banquet. The baseball game is still on at Dieterich.

Congratulations to the 2022 DHS Prom Court: Queen Candidates: Maggie Britton, Jadyn Pruemer, & Hailey Budde King Candidates: Andrew Wente, Bryce Budde, & Levi Slifer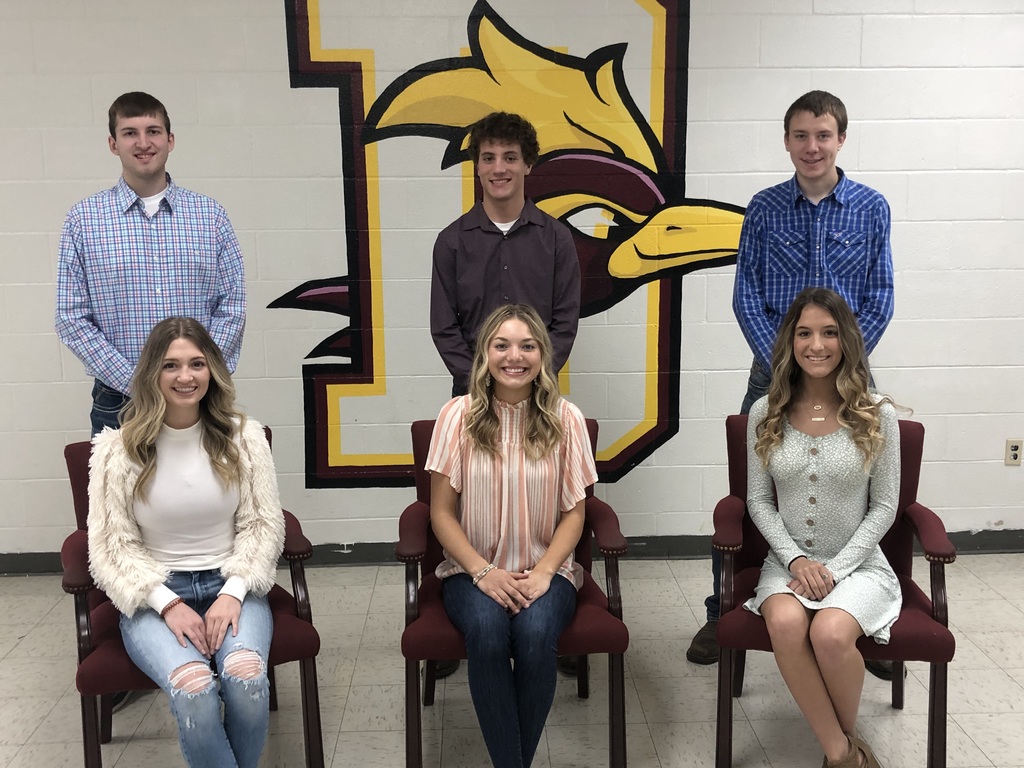 Senior Spotlight: Chasity Mayhaus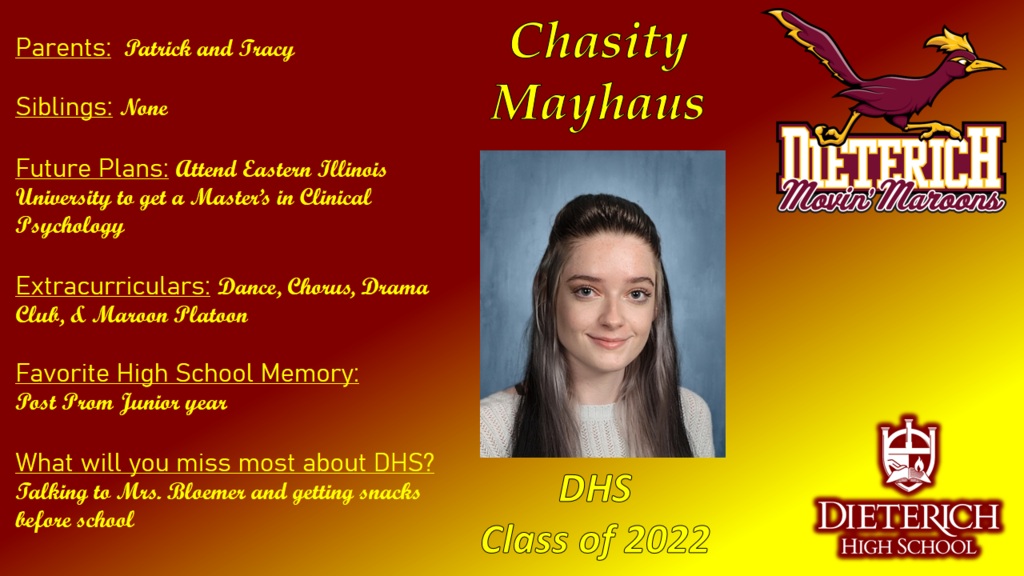 Senior Spotlight: Chasity Mayhaus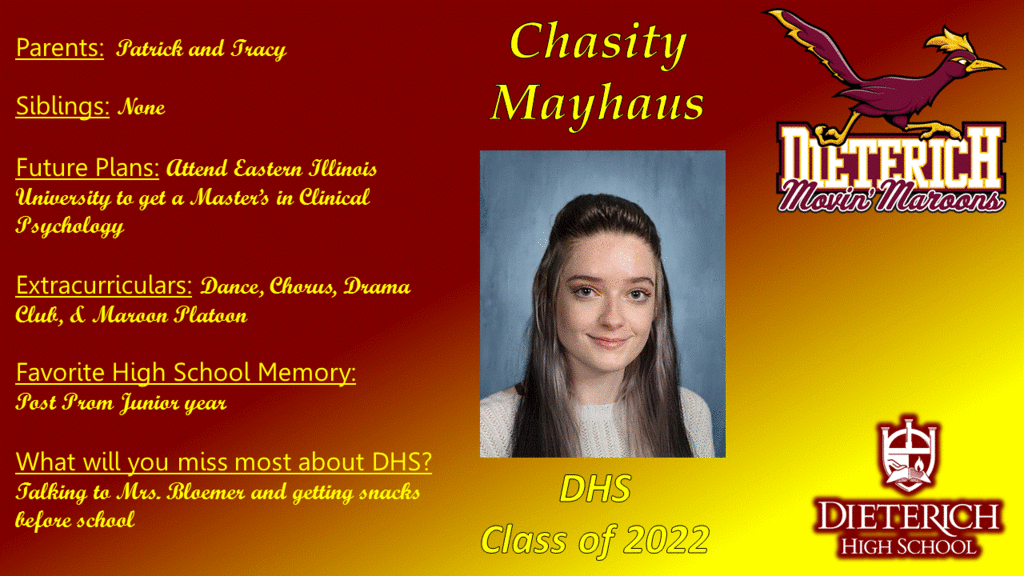 Senior Spotlight: Chasity Mayhaus