The Dieterich Elementary PTO just opened their fall clothing sale. Orders and payment are due by November 1st. Order forms and payment can be turned into the elementary office.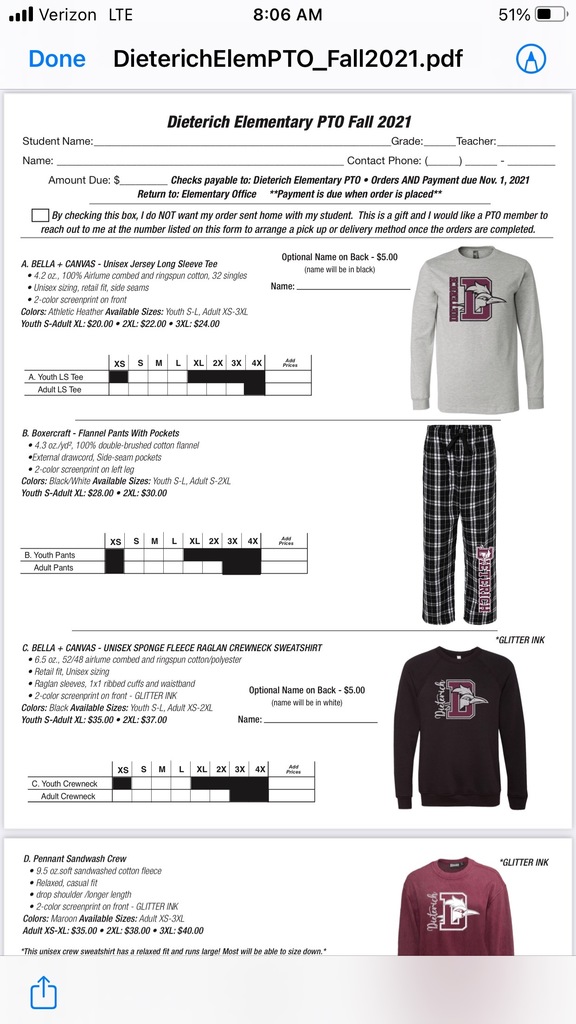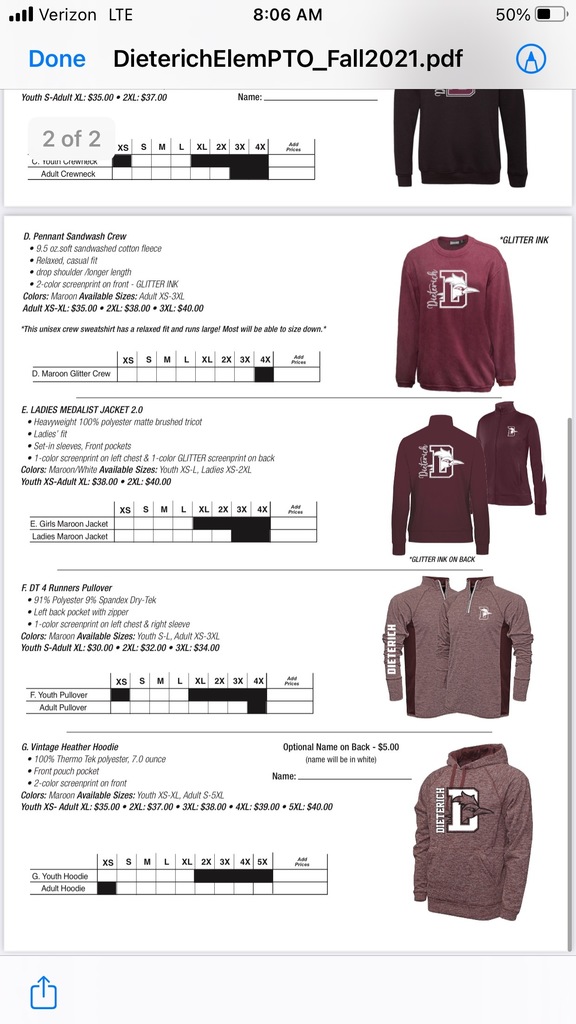 This afternoon our 4th and 5th grade classes conquered the corn maze! Tomorrow it will be kindergarten through 3rd grades turn!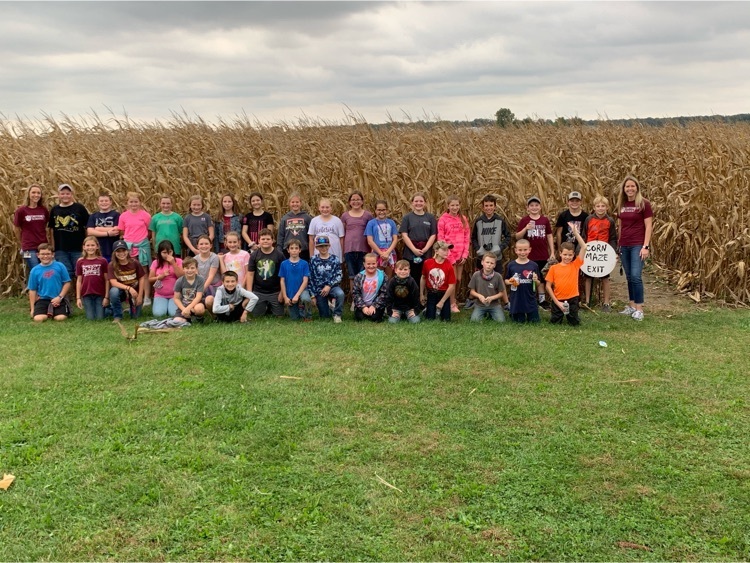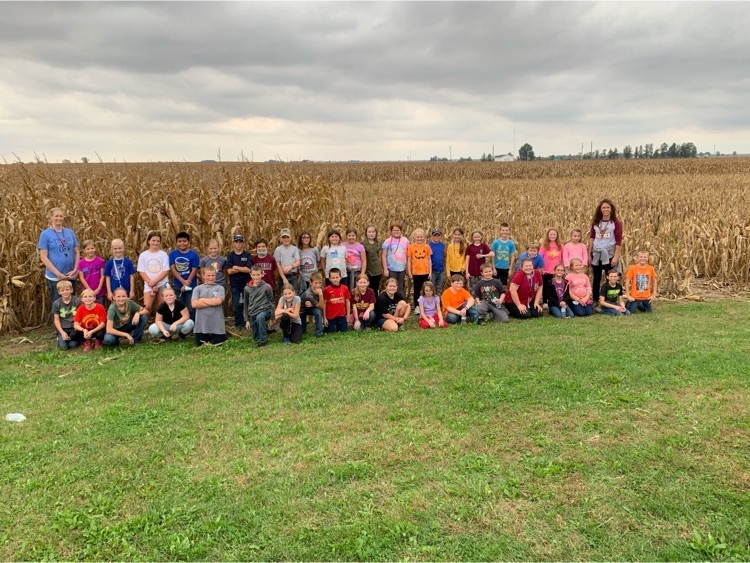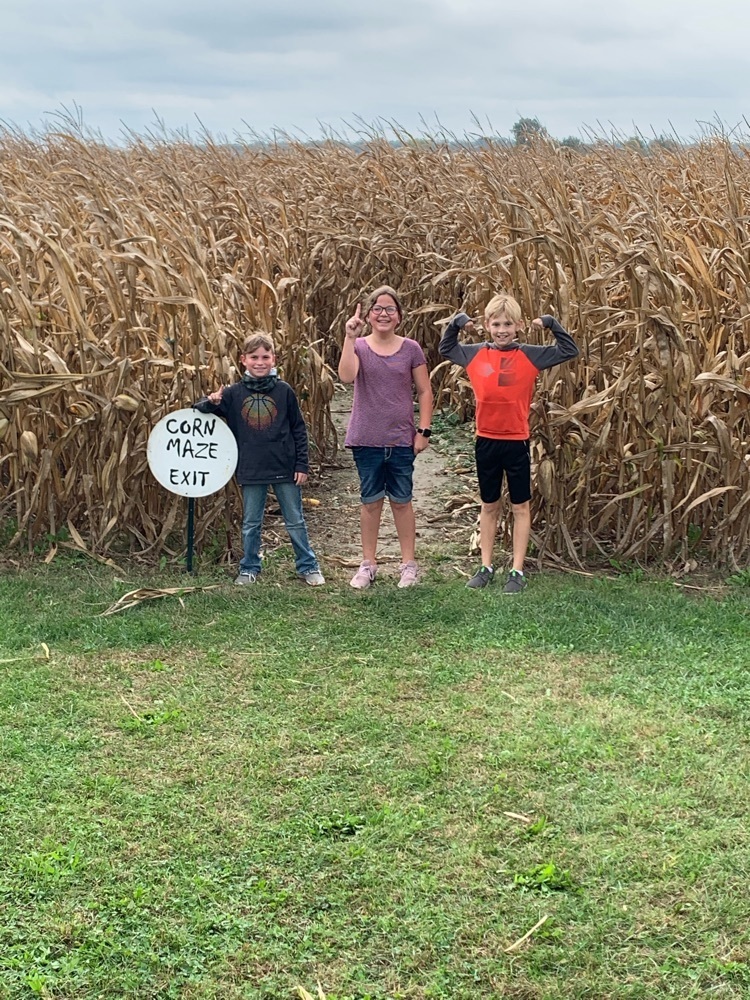 This afternoon our 4th and 5th grade classes conquered the corn maze! Tomorrow it will be kindergarten through 3rd grades turn!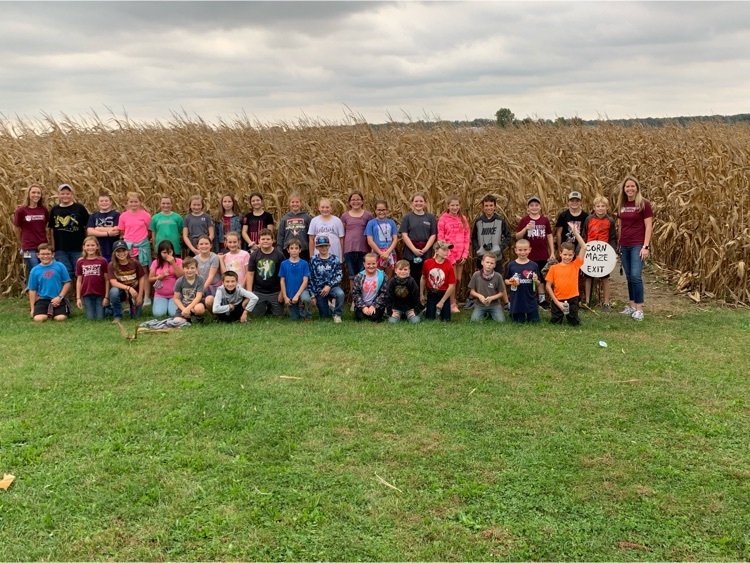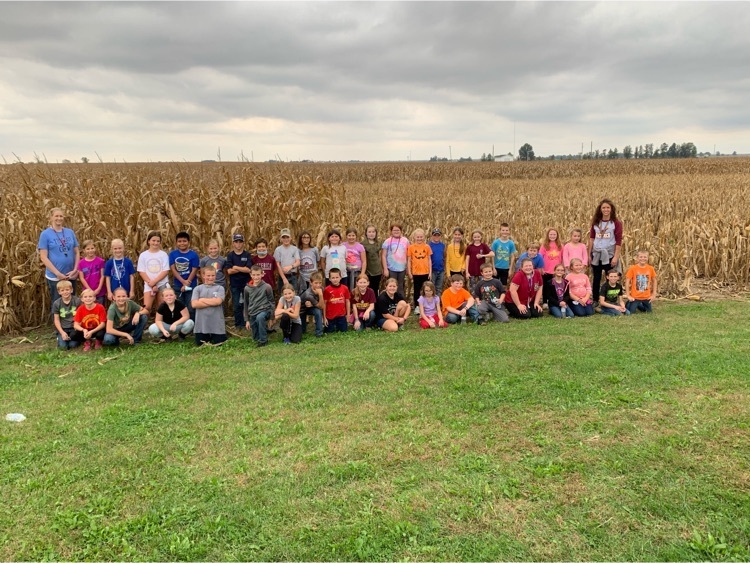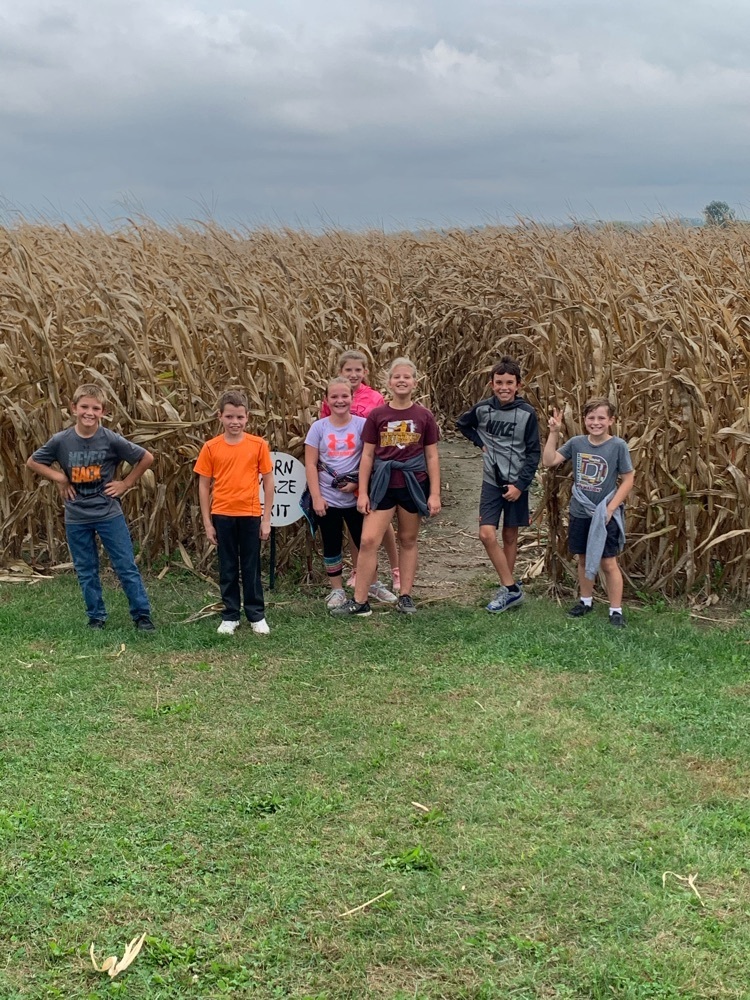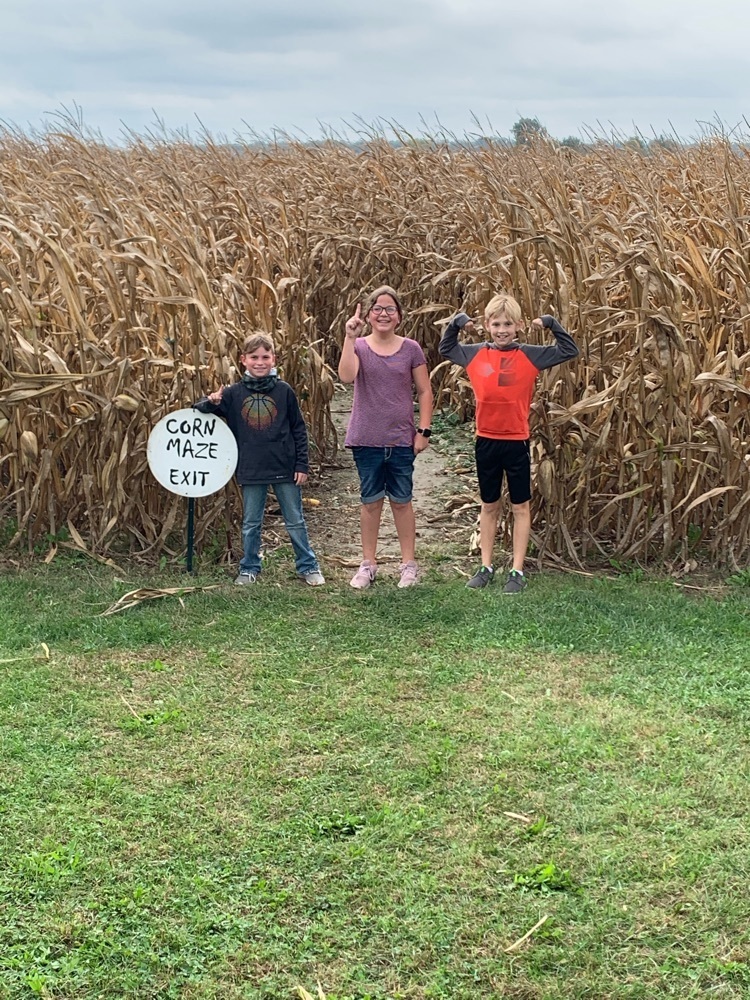 There will be an American Red Cross Blood Drive today in the Dieterich School cafeteria from 2:00-6:00.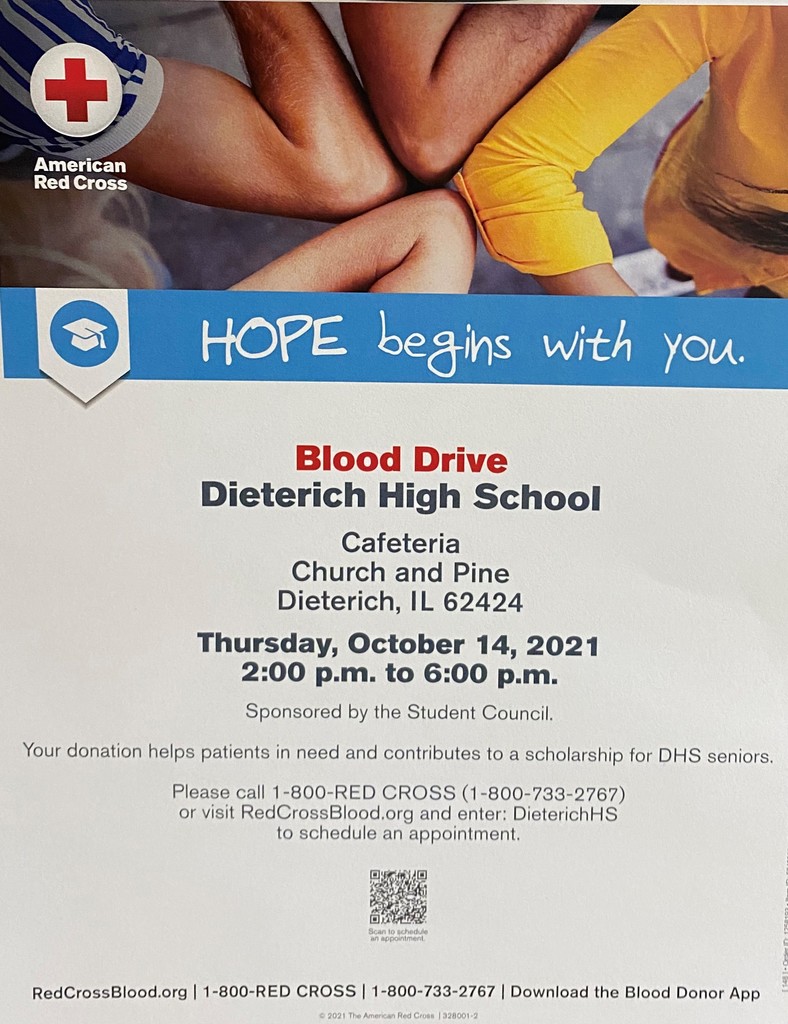 Our 6th grade students conquered the St. Paul's corn maze this morning!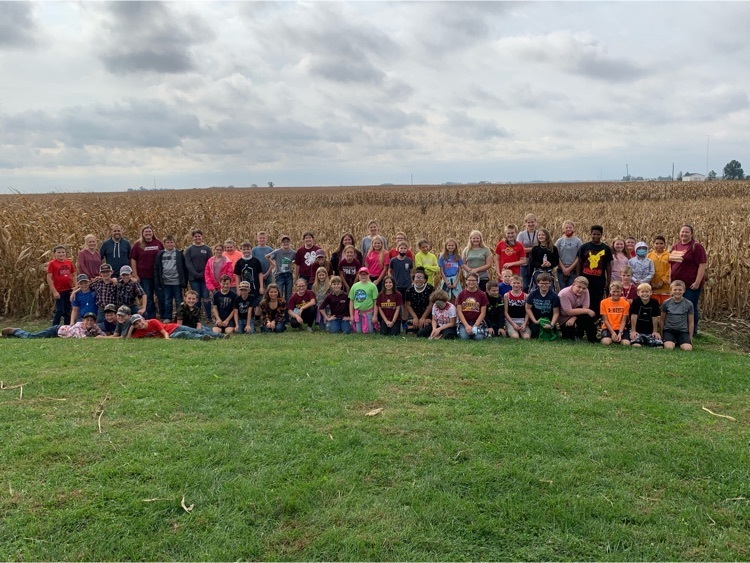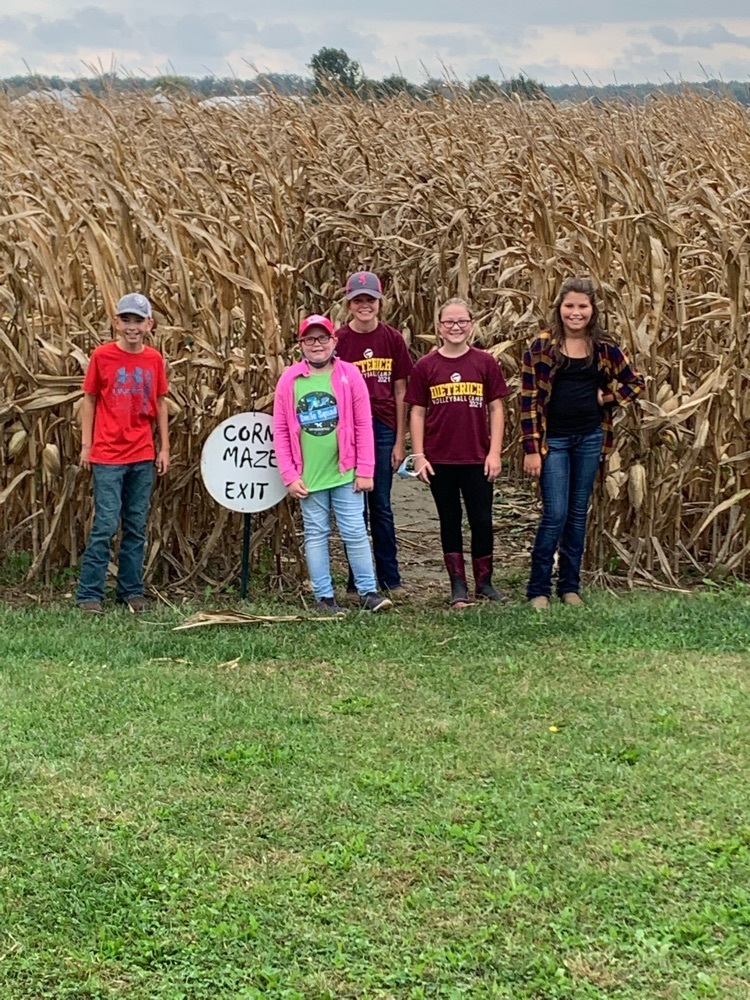 Our 6th grade students conquered the St. Paul's corn maze this morning!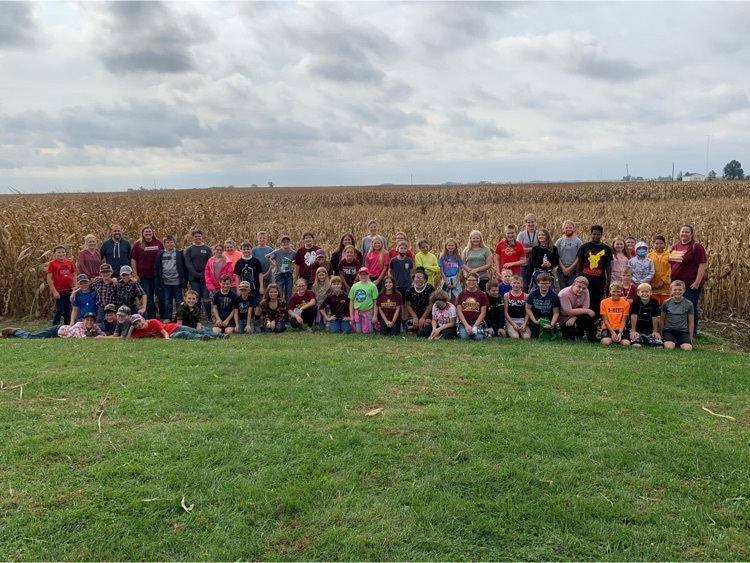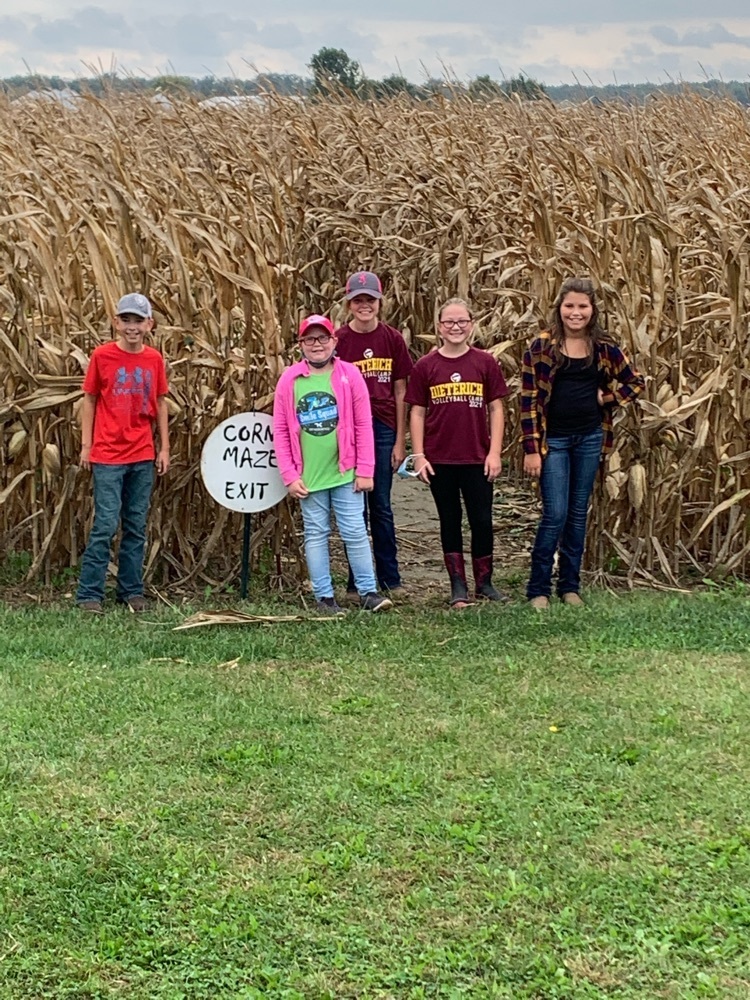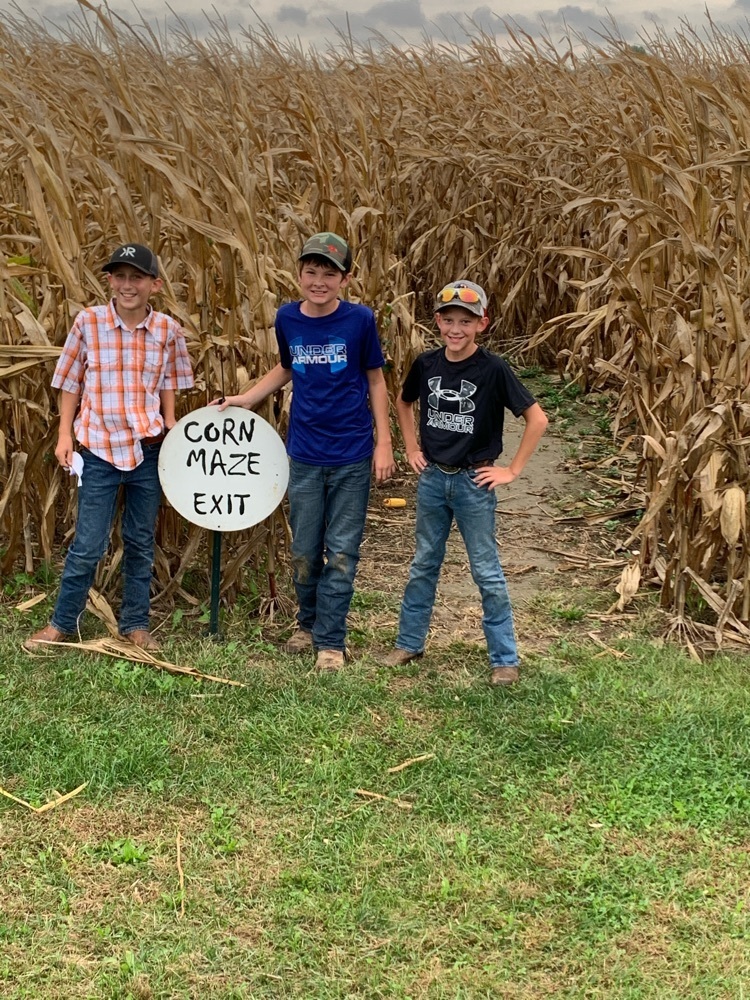 October is Down Syndrome Awareness Month. Dieterich Schools will be celebrating by conducting Down Syndrome Week Dress-Up Days starting Monday, October 18th. We encourage all students and staff to participate in the fun activities.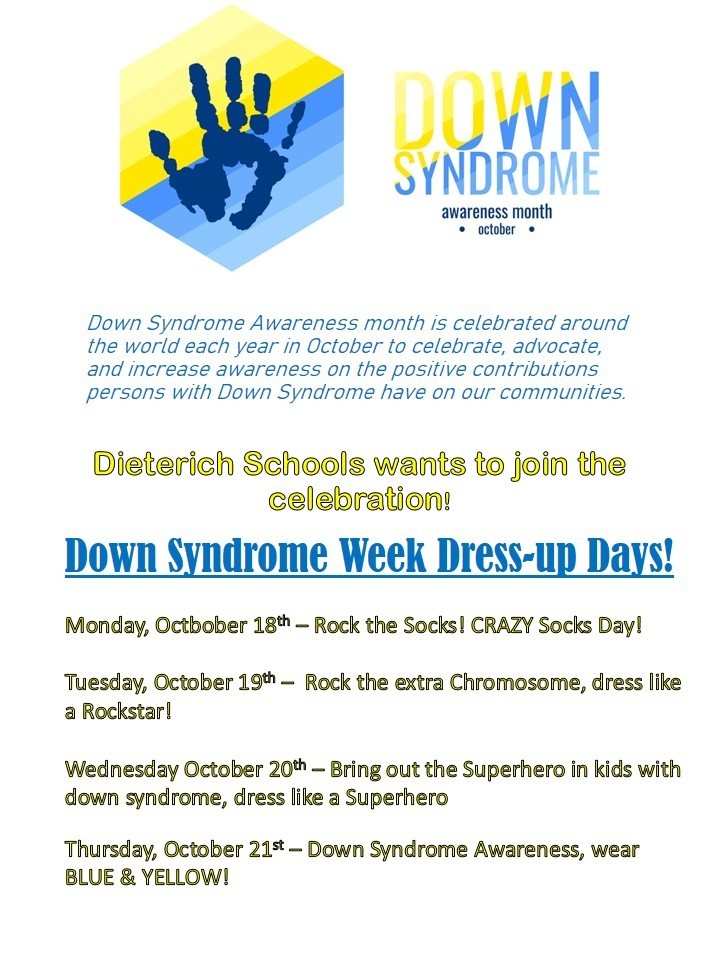 The state's mandates regarding masks and vaccinations are merely the headlines and excuses of the moment in an incremental dismantling of local control in public education – and other arenas -- that began decades ago, with the pace only picking up since. Indeed, the latest top-down decisions from the governor and Illinois State Board of Education – and at times we've seen this at the federal level, as well – are just a continuation of the pattern of higher officials substituting their judgments for those of local school boards. That has included matters of curriculum, testing, student dress codes, accommodations, discipline, athletics, school lunch offerings, etc. "Unfunded mandates" – directives without the dollars to implement them -- have been a local rallying cry for as long as many of us can remember. It is fair to ask: What is the point of electing local school boards at all? We would grant that public safety is of the utmost importance – we want to protect our kids, employees and ourselves, too -- and that people of good intention may differ on the approaches to this pandemic and how best to protect the short- and long-term health and interests of our students. What we would not concede is that we must abandon our principles as a nation in order to preserve and protect the nation and its citizens. Among those principles is the rule of law. Since March 2020, Gov. Pritzker has issued more than 80 executive orders regarding COVID-19 that have carried the force of law. The actual lawmaking branch of government – the Illinois General Assembly -- has been missing in action. Lest anyone think our stance here is political, whether it's a Republican governor of Florida or a Democratic governor of Illinois making these unilateral calls, it is clear that this has become a bipartisan affliction. The aims may be different but the behavior is the same, and worthy of objection in either case. Indeed, it is impossible to believe that governing by executive order is what this nation's Founders had in mind when they were forming our nation. Not only have school boards been made irrelevant, but evidently legislatures have been, too. This is not what we teach our students in regards to how our republic is supposed to work. We may not always agree with the legislative outcome, but at least our time-tested processes have been respected. Meanwhile, federal and state law are abundantly clear as to where the authority lies in regards to public education: "Parents have the primary responsibility for the education of their children," while other public and even private jurisdictions "have the primary responsibility for supporting that parental role." Gov. Pritzker himself once subscribed to that view. As recently as July, he stated that "families should be involved in making decisions for their own families. And, school districts and school boards will make decisions for the schools within their districts." Evidently, the Governor and ISBE really don't believe this. Meanwhile, those of us who took the governor at his word are now dismissed and derided as an extreme minority, the enemies of science and compassion. First, too many of our state leaders mistake compliance with agreement and consent. More of us than they apparently wish to admit have serious misgivings about how decisions are being made in Springfield. As for the science, it – or at least the communication of it from the CDC and others – has been inconsistent, at best. Finally, who's really being punitive here – and to schoolchildren, not adults – when the consequences of not falling in line are to make high school diplomas worthless, or deny funding, or prevent students from participating in athletics? It is precisely because we do care about our young people that we are sparing them these threatened punishments. In short, may Springfield forgive those of us who have come to view it as less a partner than an adversary in the education of our children. To say this is a challenging and unprecedented time understates it, but the zig-zag nature of decision-making out of Springfield has made it far more difficult to manage our classrooms, our schools, and our districts, creating unnecessary conflict in our communities. None of that serves our students – our reason for being – well. It's not just about the pandemic. It's about all of the decisions that have been taken out of local hands by those who are all too distant from the resulting fallout. Enough is enough. Absolutely, it is the principle of the thing. Please, restore local control and accountability to our communities and those of us who know them best. Respectfully, Dieterich CUSD #30 Board of Education and Superintendent Mr. Cary Jackson
Thank you to Representative Adam Niemerg for visiting with some of the 8th Grade students today to discuss state government, answer questions, and encourage their study of the Constitution. They really enjoyed having you!

High School Boys Basketball conditioning will start Tuesday, October 12th, 3:30-4:30p.m. Meet at the baseball diamond, wear outside shoes. Players need to have physicals complete and turned in to the high school office. Cross Country members are exempt if they have scheduled activities. More information concerning the season will be provided Tuesday.

The Cross Country meet has been canceled for today 10/7/21. There will be practice.

Mrs. Zerrusen and her 1st grade art students went on a pirate treasure hunt today!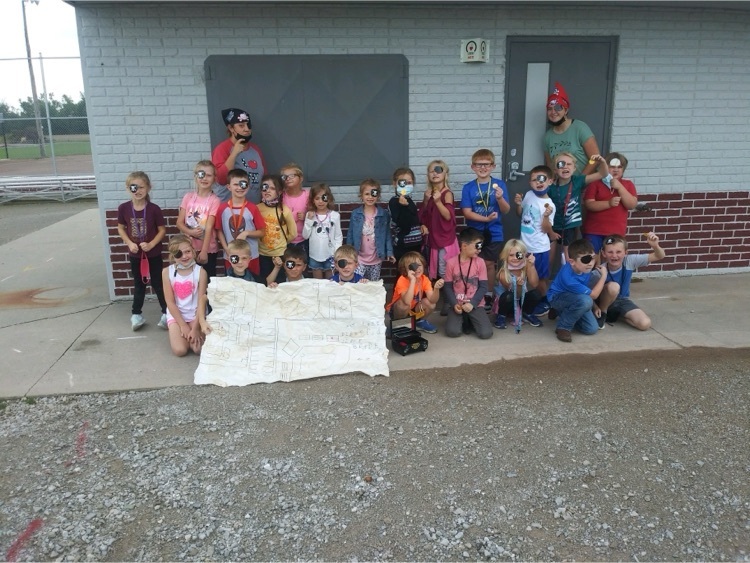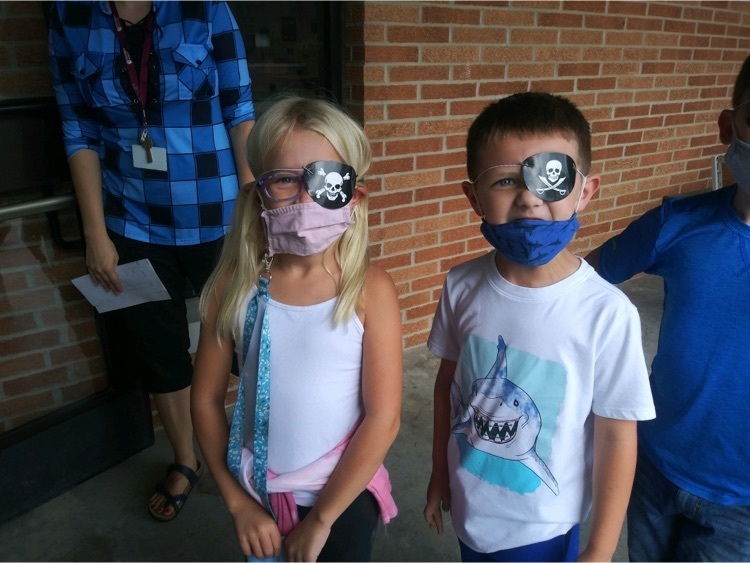 With the chances of rain over the next two days, the elementary students will now attend the corn maze next Thursday October 14th and Friday October 15th. On Thursday, 4th, 5th, and 6th grade will attend. On Friday, Kindergarten, 1st, 2nd, and 3rd will attend.

Notice of Open Position: Dieterich CUSD #30 is seeking applicants for FULL TIME AIDE. Please submit a letter of application and any credentials to Mr. Josh Benefiel, 205 S. Pine St., Dieterich, IL 62424, (217) 925-5248,
jbenefiel@dieterichschools.org
.

Our morning and afternoon preschool classes were selling apple slices to complete their two week apple unit! They all did a great job!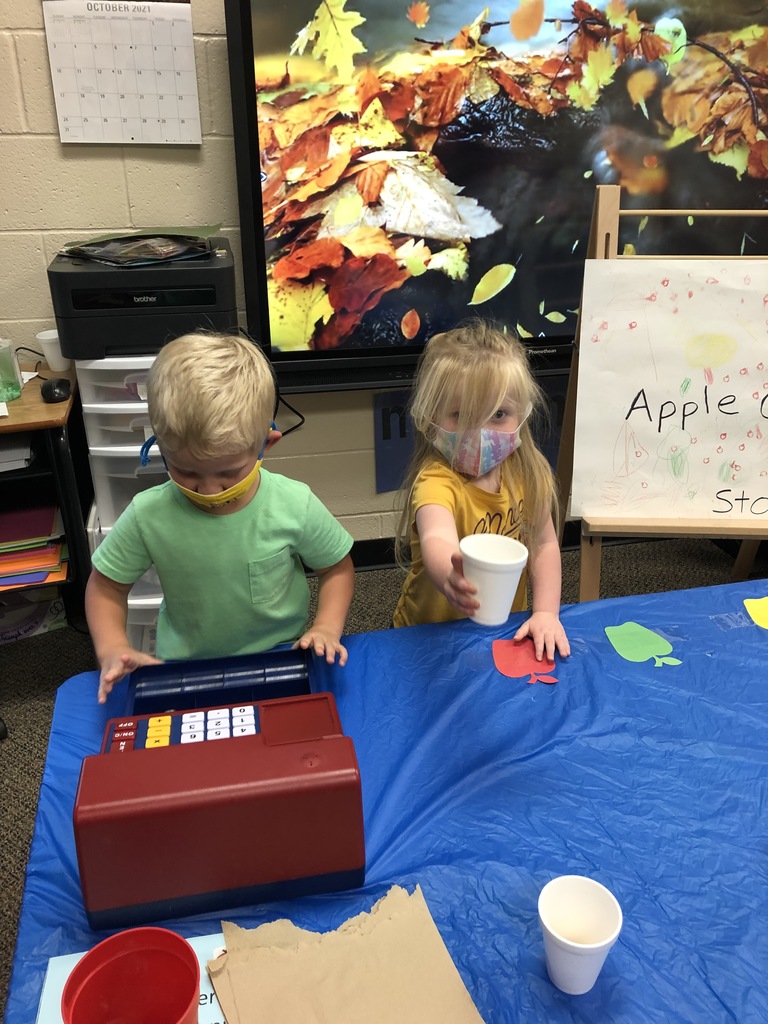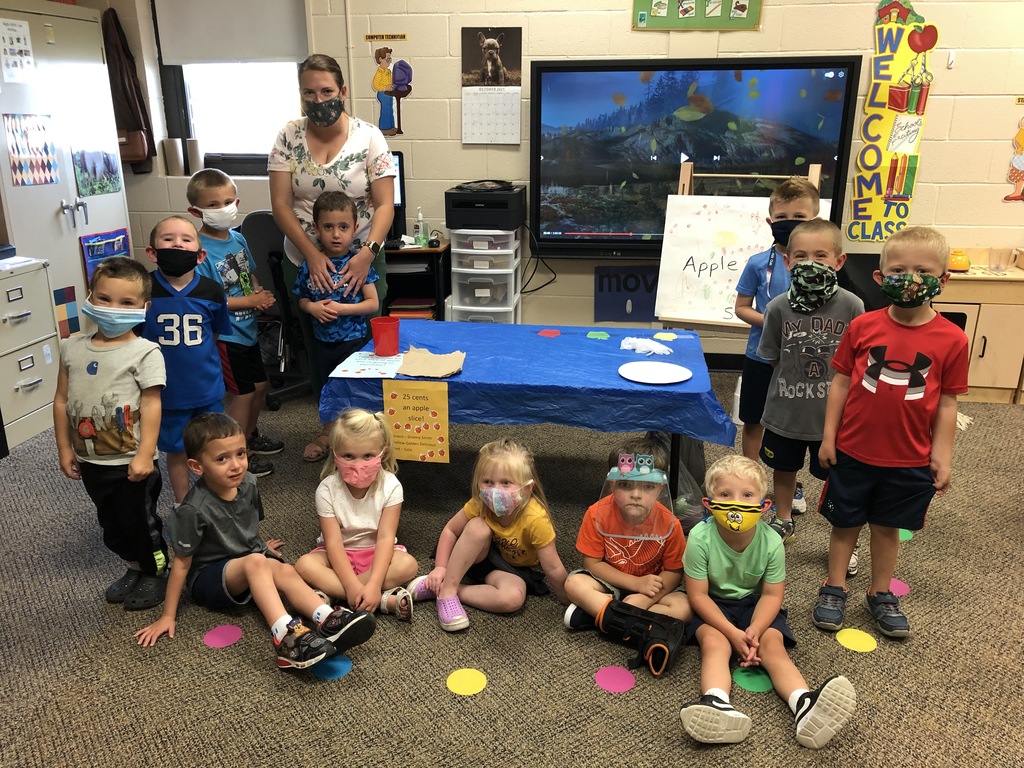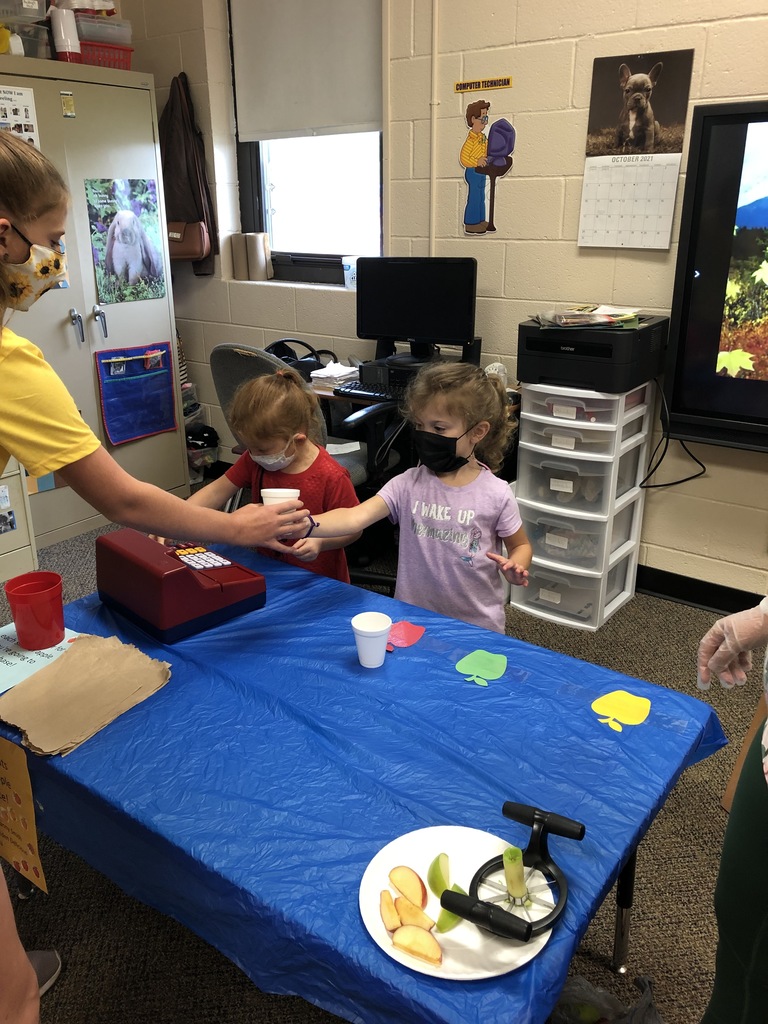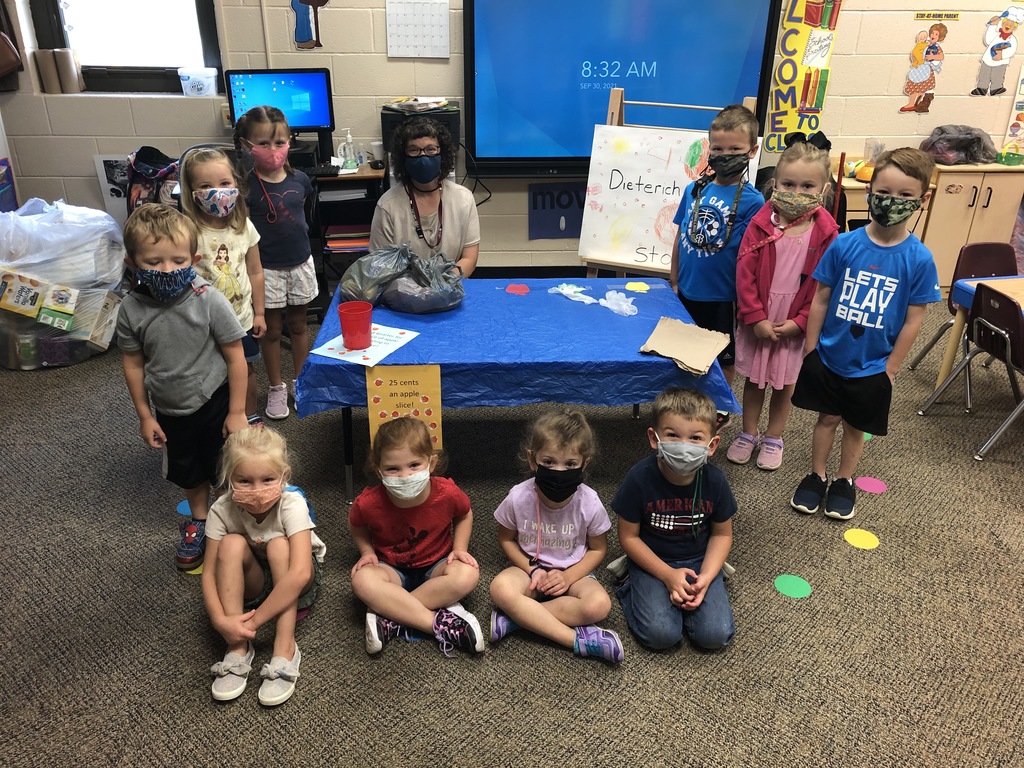 We would like to extend our thoughts and prayers to the Weidner family and everyone at Teutopolis Schools on the loss of Elizabeth. She was a remarkable young lady that touched the lives of many. Our deepest condolences.

September 29, 2021 Due to the shortage of bus drivers and the need to sometimes have to bus the town students home early so that the out of town routes can be taken at regular times, we are offering the families of those students affected by this inconvenience the ability to attend the after school program at no cost to them on those days. This will apply anytime the school is forced to transport early (due to lack of drivers) and should only affect the students who live in Dieterich and ride Rod Grunloh's bus. We exhaust all other possibilities before making these decisions and truly apologize for the inconvenience. If you know your child will have dismissal plans out of the normal routine please let Sharon know in a timely manner to avoid last minute confusion.

September 29, 2021 Dear Parents: Unfortunately we will be short on bus drivers Thursday October 7th and will have to adjust our dismissal for our town students who ride Rod Grunloh's bus #9. The students riding this bus will be released early and the bus will leave school at 3:00p.m. on Thursday October 7th so that students can be taken home and the driver can return to drive an out of town route at the regular dismissal time. While this is only 15 minutes early, we realize that this may be hard for some parents to cover. If you are not able to make arrangements to be there for your student at this time please call Sharon at 217-925-5248 to make other arrangements, like the after school program. We apologize for the inconvenience. Dieterich Schools

Our staff and students are really enjoying the new pavilion addition! Mrs. Zimmerman's kindergarten class took advantage this morning!

Mrs. May's 5th graders took their weekly partner reading outside this morning!