Congratulations to Dieterich 7th grade student Kaden Iffert for being nominated for "Artist of the Week" on the online art website Artsonia.com. Please click on the link below to cast a vote for Kaden. Voting is open until November 10th. Good Luck Kaden! We are very proud of you.
http://www.artsonia.com/aotw/vote/teacher/68059125

The Veteran's Day Program will be Friday, Nov. 9th at 2pm. The event will be outside at the Dieterich Community Veteran's Memorial. Please dress for cool weather.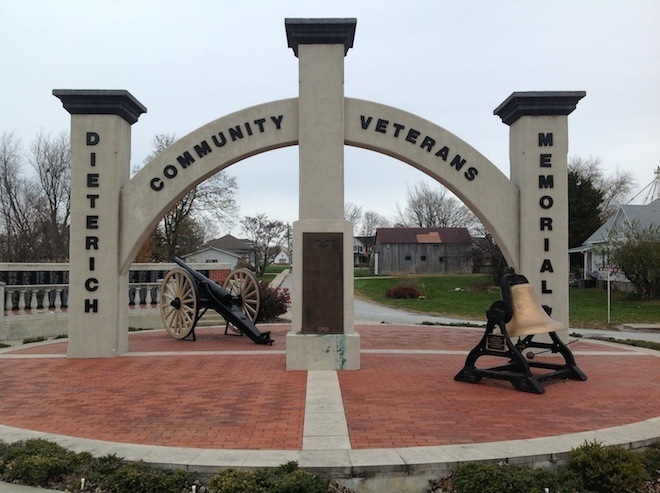 Congratulations to our AWESOME kitchen staff on their latest award!!! Mary Lucy, and the Dieterich team, were awarded the Pace Region Top Performer Award for having the largest participation percentage in the month of September, up to goal over 24%. Mary and her team are a great representation of living Opaa's! Core Values and Making Their Day. Great job Mary and team Dieterich!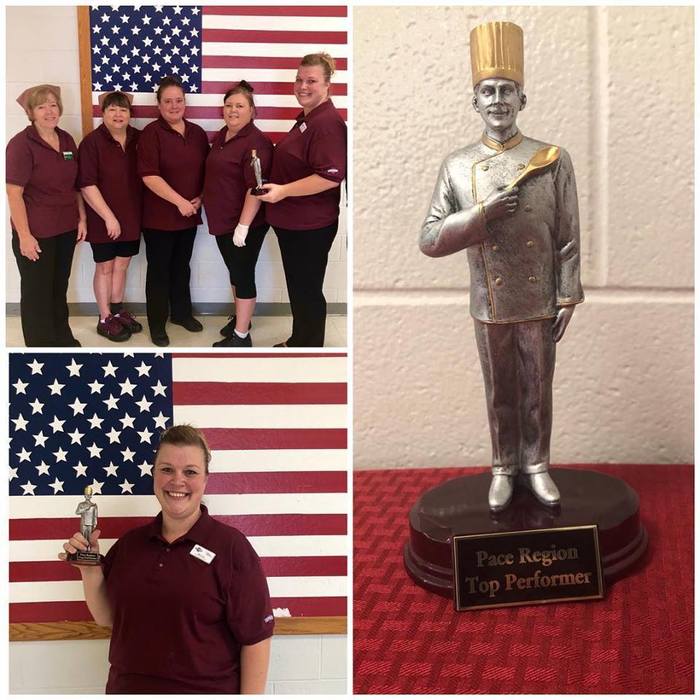 Stang Art will be Wednesday ONLY this week (Nov. 7th). Sorry for any confusion.

News Release Dieterich High School Boys' Varsity Basketball Season Ticket Information Dieterich High School will be selling Reserve Seat Season Tickets for High School Boys' Basketball games to past season ticket holders on November 5-9. Season tickets remaining will be on sale to the general public beginning November 13. Individual and family season passes are also available which allow admission to all regular season Junior/Senior High School athletic events during the 2018-2019 school year. The prices of the tickets and passes are as follows: Season Basketball Tickets $24.00 Individual Season Pass $38.00 Family Season Pass $90.00 Tickets and passes may be purchased in the High School Office from 8:00 a.m. to 3:30 p.m. daily. *Regular game admission prices are: $4.00 Adults $2.00 Students (Grades K-12) & Senior Citizens age 65+

Dieterich Schools is holding our 8th annual collection drive to help the Veterans at the Danville VA. The collection is during the entire month of November. There is a class competition to see which elementary, junior high and high school class collects the most items with prizes for the winning classes. If you would like to donate and do not have a student at Dieterich you may drop items off in the high school office. Items requested are attached. Thank you for supporting our Veterans!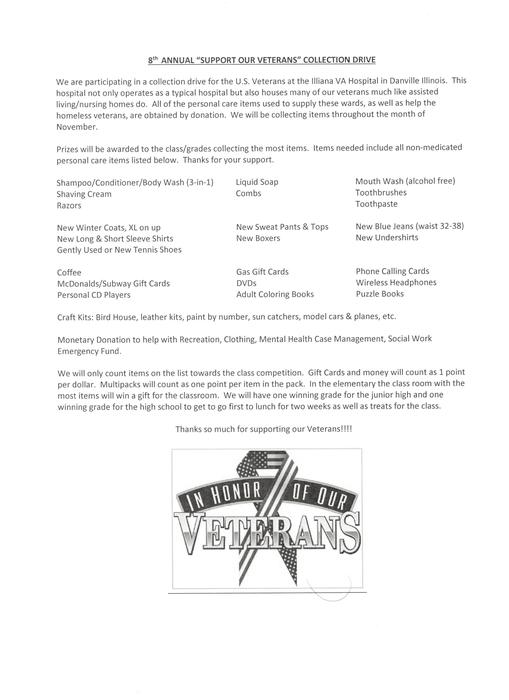 The Stang Art after-school class is coming soon!! Flyer attached. Please have them returned to school by Tuesday, Nov. 6th.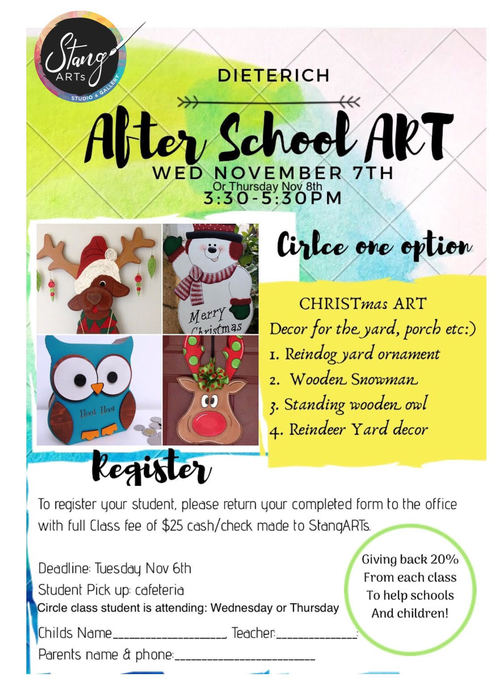 Are you ready for High School Basketball? The High School Cheerleaders and Maroonettes are excited for the season to begin! They are raffling off a "Spirit Basket" full of Dieterich items to show your Dieterich Pride. Chances are $1 each or 6 for $5 and the basket is worth $200+. Items included in the basket are: 2 Reserved seats to the High School Boys home games, 2 Dieterich tumblers, 2 Dieterich t-shirts, Dieterich blankets, Dieterich bag, wall hanging, $10 Maroon Money good at the concession stand, miscellaneous spirit items, and adding more items as we go! The drawing will be held during the varsity game on November 30, 2018. Tickets may be purchased from any high school cheerleader or dance team member, or in the high school office. The Cheerleaders are also selling Dieterich Megaphones with a popcorn card good for 8 popcorn fill-ups. These are $5 and can be purchased from a cheerleader, in the high school office or at home HS Boys Basketball games. Other spirit items will be available while supplies last at HS Boys home games or in the high school office. Items include: foam hand, stress balls, beads, tattoos, socks, wigs, bandanas, shaker poms, etc. Go Maroons!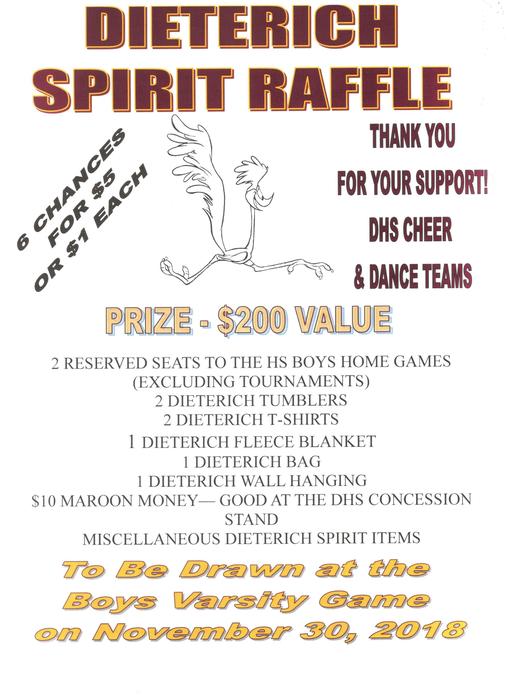 The 2018 "Meet The Maroons" night is November 9th. Come out and meet the 2018-2019 Pep Band, Cheerleaders, Dance Team, Flag Team, Boys and Girls Basketball Teams. Admittance to the event is a donation to the Veterans at the Danville VA. Items requested are attached. Come early and support the Class of 2019 at their Soup Supper.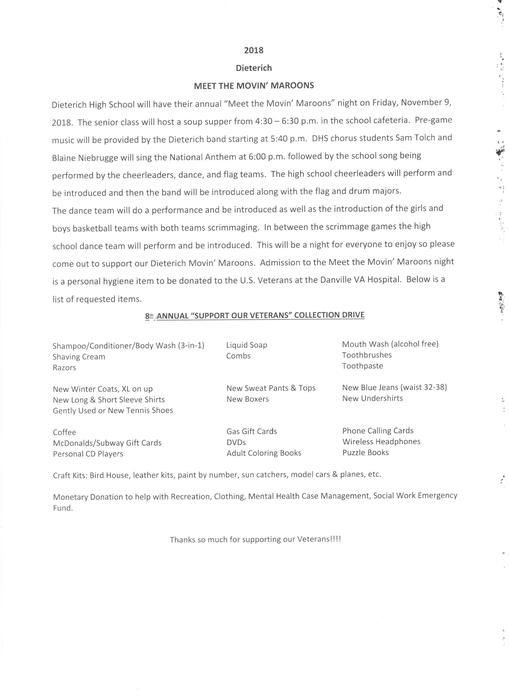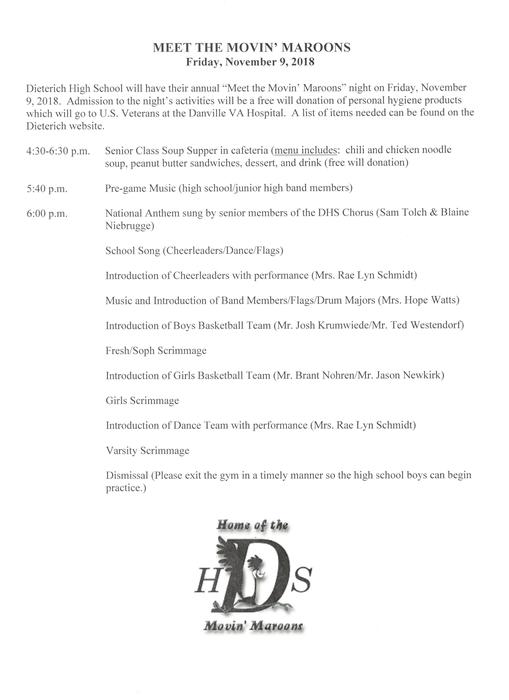 Happy Halloween from Pre-K! They had a lot of fun trick-or-treating.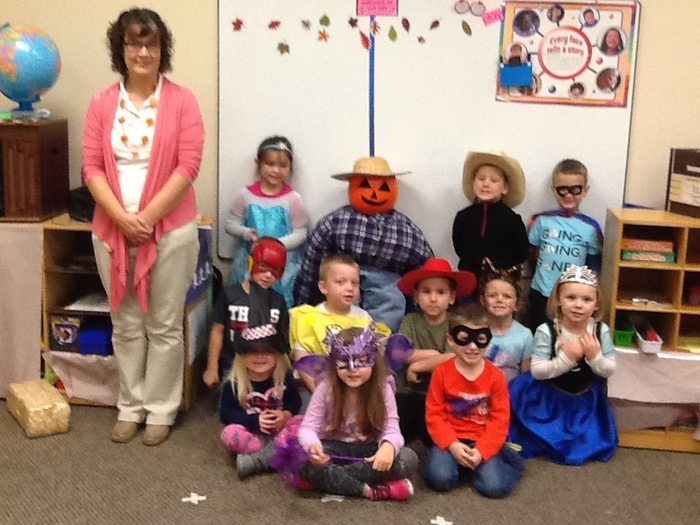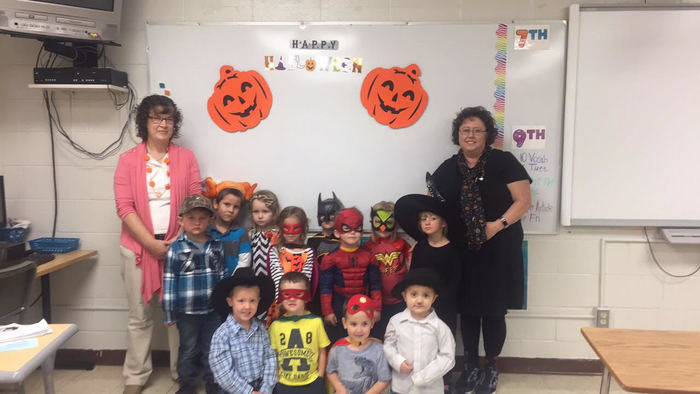 SUBSTITUTE CUSTODIAN NEEDED - Sub needed for maternity leave (PM shift). Contact Mr. Cary Jackson,
cjackson@dieterichschools.org
, 217-925-5249 to apply.

Don Meyer's bus is running late. It is about 30 minutes late right now. Sorry for the inconvenience.
In 8th grade Social Studies we are discussing the original 13 colonies. The students were assigned a project where they create their own colony. The final results turned out great!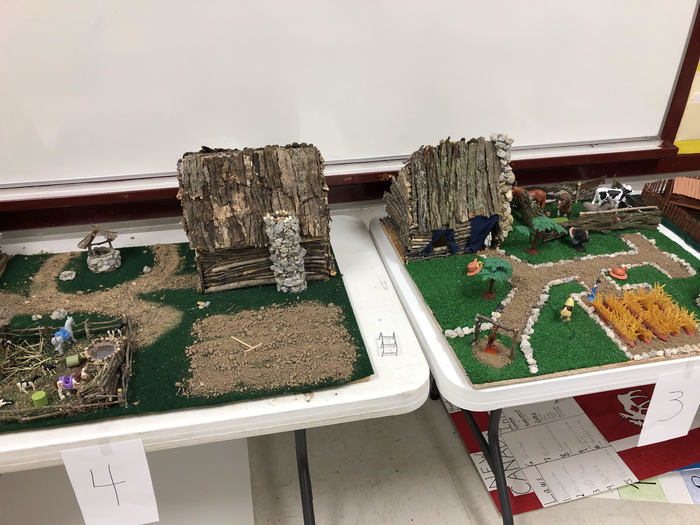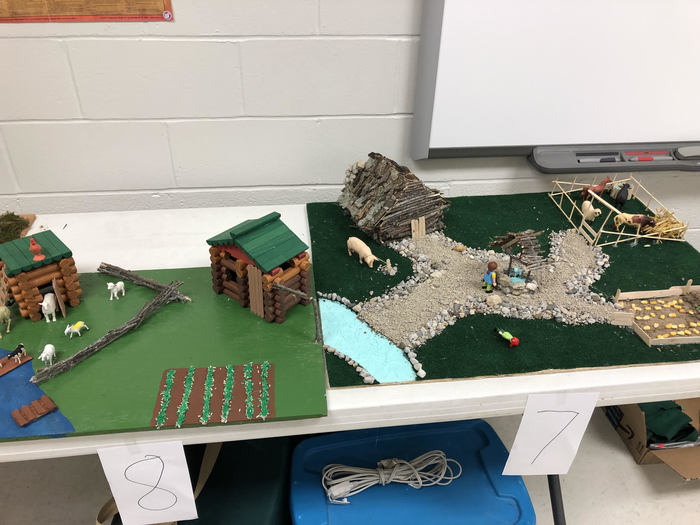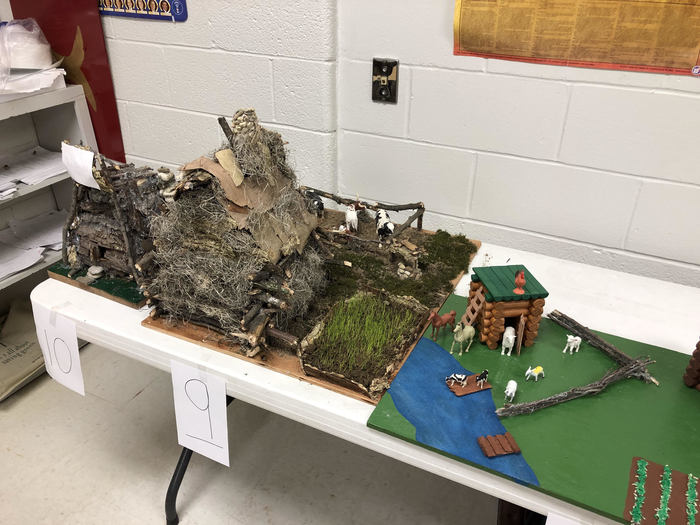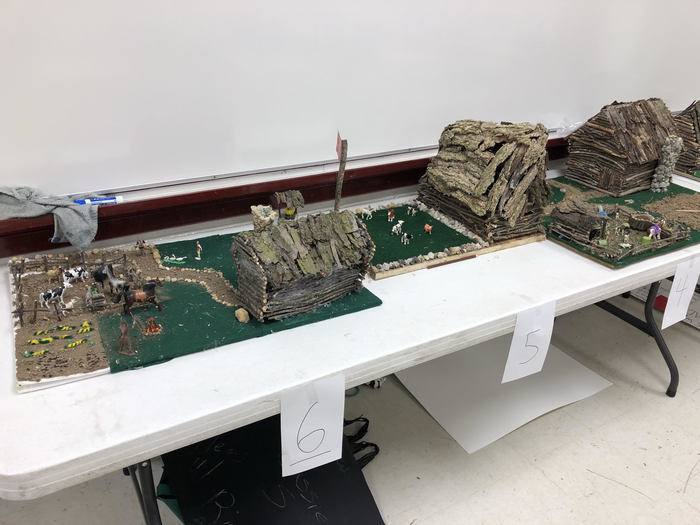 Today Dieterich Schools had a very special guest. Holocaust survivor Marion Blumenthal Lazan spoke to grades 5-12 about her experiences in the concentration camps during WWII and her journey towards freedom in the United States. We thank her for visting our school and sharing her remarkable life story.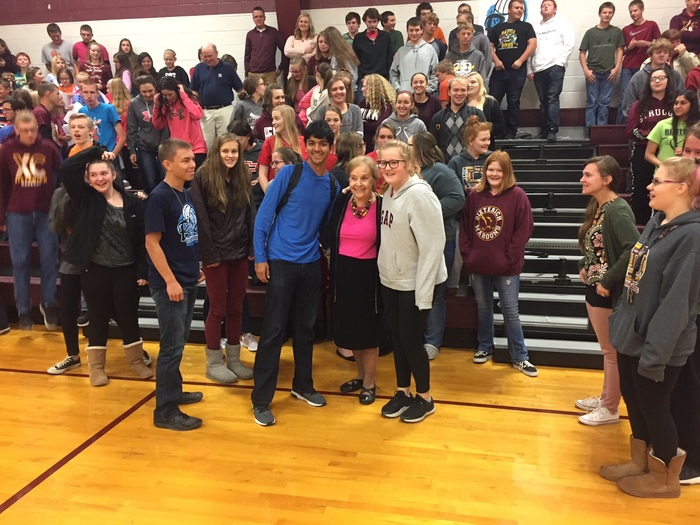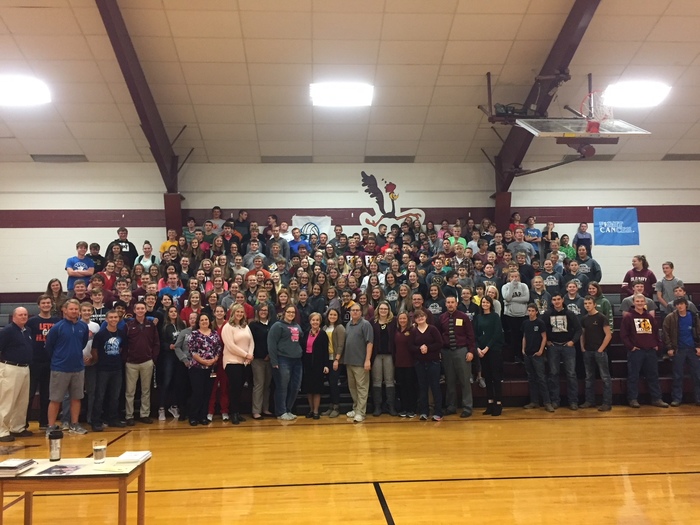 SUBSTITUTE CUSTODIAN NEEDED - Sub needed for maternity leave (PM shift). Contact Mr. Cary Jackson,
cjackson@dieterichschools.org
, 217-925-5249 to apply.

The National Trail All-Conference Baseball Team was announced. Named Most Valuable Player was Tyson Jones of North Clay (Louisville). Other members of the team include Cole Niebrugge (Dieterich), Kaden Fearday (St. Anthony), Colin Koester (St. Anthony), Alek Biggs (Altamont), Dakota Kuhlman (Altamont), Matthew Hunzinger (Dieterich), Harmon Clifton (North Clay), Nate Philpot (Brownstown/St. Elmo), Davis Tingley (St. Anthony), Hunter Brandt (South Central) and Chase Dodson (South Central) Honorable Mention went to Noah Teasley (Altamont), Logan Gruel (Windsor/Stewardson-Strasburg) and Trenton Moore (Neoga).
Dieterich PTO will be hosting a Monster Mash on October 19th from 6:00 - 8:30 p.m. in the Dieterich School Cafeteria. There will be a Costume Contest * Music * Dancing * Prizes & Food. Admission is $2.00 for children of all ages. Adults are Free! Feel free to donate cookies for the concession stand.
Just a reminder there will be no school on Friday, October 5th due to Teacher's Institute or Monday, October 8th due to Columbus Day. Enjoy the four day weekend!
On Thursday, October 4th we will be serving chicken strips instead of popcorn chicken. Sorry for any inconvenience.

The Marching Maroons are in the "town of porches" today for the Greenup Fall Festival. Great job!